The Toy Chronicle always knows how to get the best work out of Jon-Paul Kaiser. Simply by giving him no instructions. Let JPK loose. That's what TTC did for our latest JPK custom. We sent Jon-Paul a whole bunch of different platforms to work with, and told him to have fun. He did, although JPK did comment that the mini 10-Doh (seen below) wasn't the easiest to customise. What came back from JPK was a Game of Thrones inspired 'Three-eyed Raven of Steme'. Which, of course, we loved!
[frame align="center"]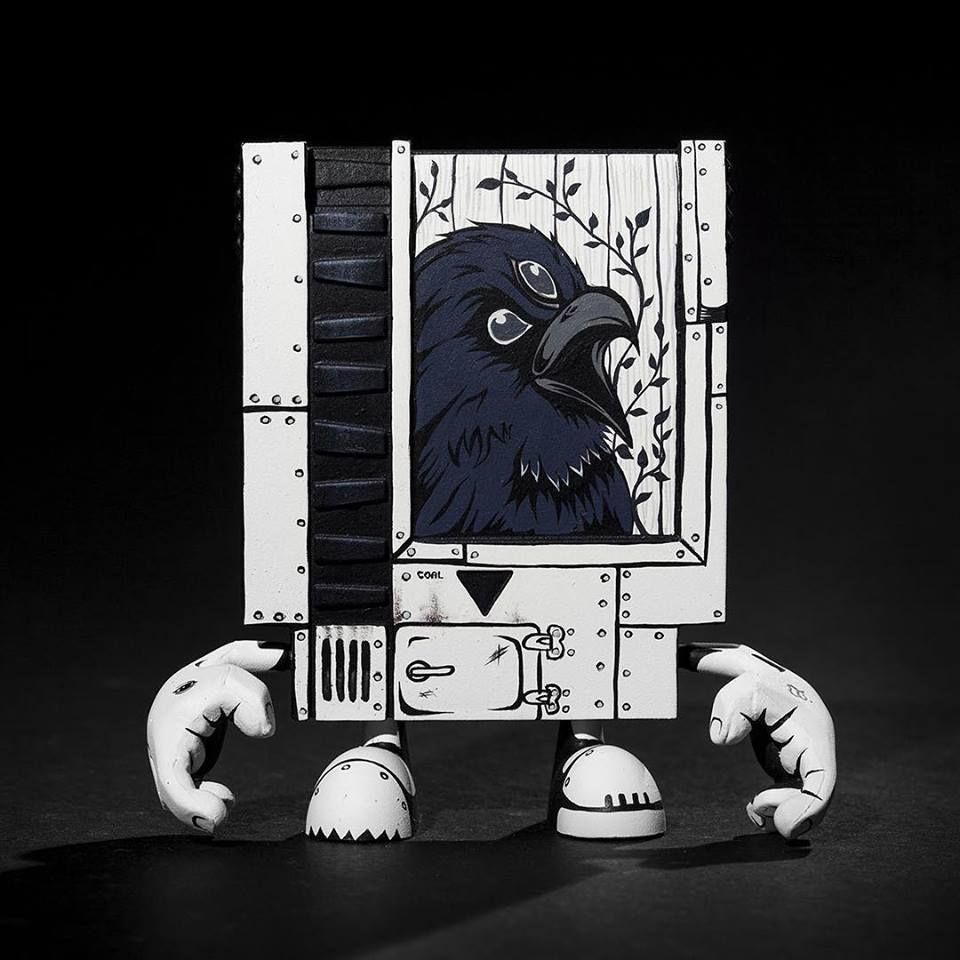 [/frame]
TTC loves Game of Thrones, so when this custom dropped through our mailbox, we were rather chuffed. Who wouldn't be? Using the mini 10-Doh as a platform, JPK created a steampunk themed coal chamber, with a window to the three-eyed raven. Squawk.
If you're interested in your own JPK commission, you should hit him up on his website HERE!