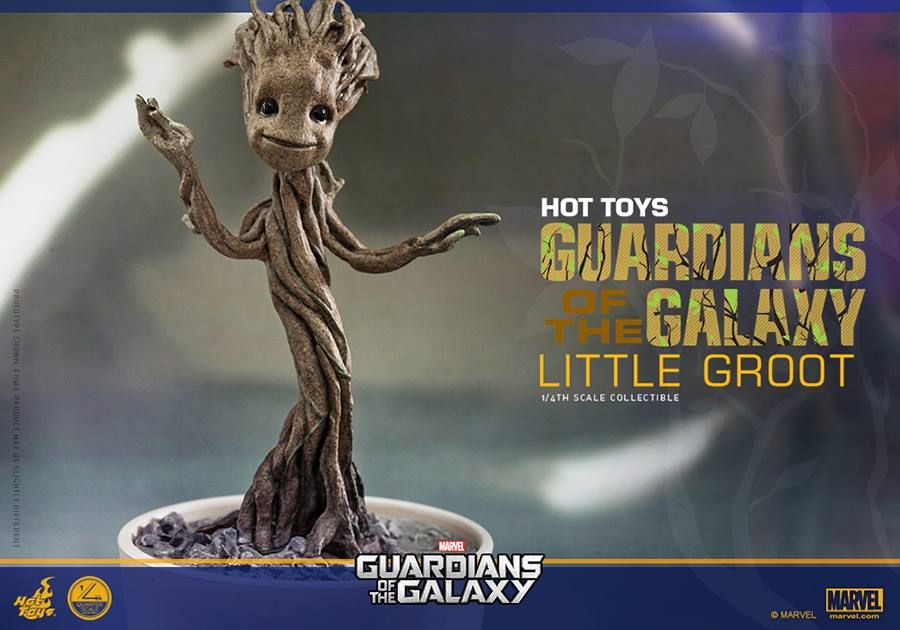 TTC don't normally cover Hot Toys but this is a must for all you fans of the film Guardians of the Galaxy. Hot Toys are known for their high qulity and detail of realism of their action figures. The long wait for the Baby Groot is OVER and it is here! whoop whoop time to put on the Guardians of the Galaxy sound track and make that pre-order!
"We are Groot." Marvel Studios' blockbuster, Guardians of the Galaxy, has taken the world by storm earlier this year. Groot has become many fans' favorite character and the special scene of Little Groot dancing to The Jackson 5's "I Want Yo
u Back" has been one of the most memorable and cutest scenes from the movie!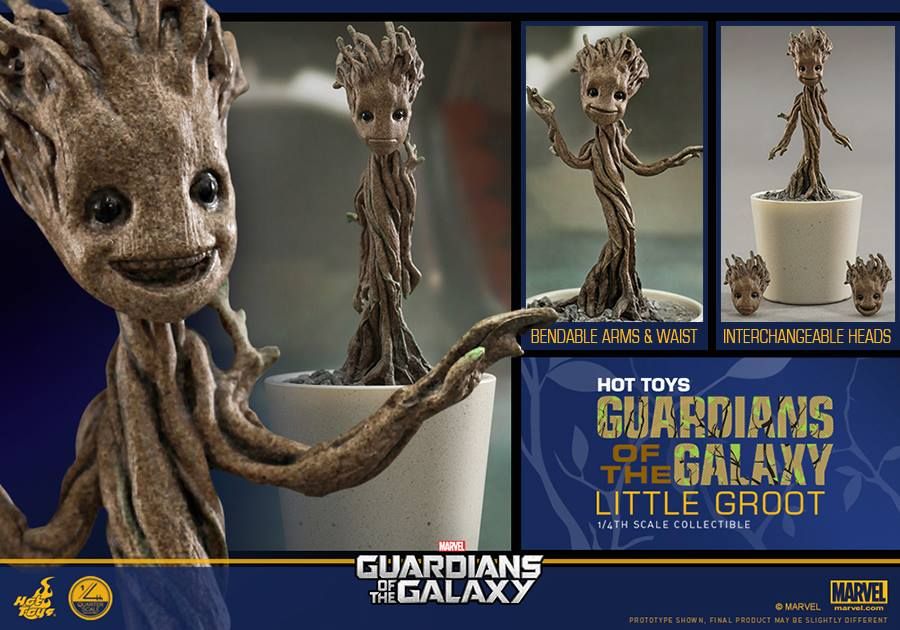 Now Hot Toys is excited to present one of the cutest 1/4 scale collectible you'll ever see – Little Groot from Guardians of the Galaxy! The movie-accurate Little Groot Collectible features 3 interchangeable head sculpts, special paint application to reflect his distinctive appearance, and movable arms and body to recreate Little Groot's dancing scene.

This Little Groot collectible will be a great addition to your display that will bring smiles to people!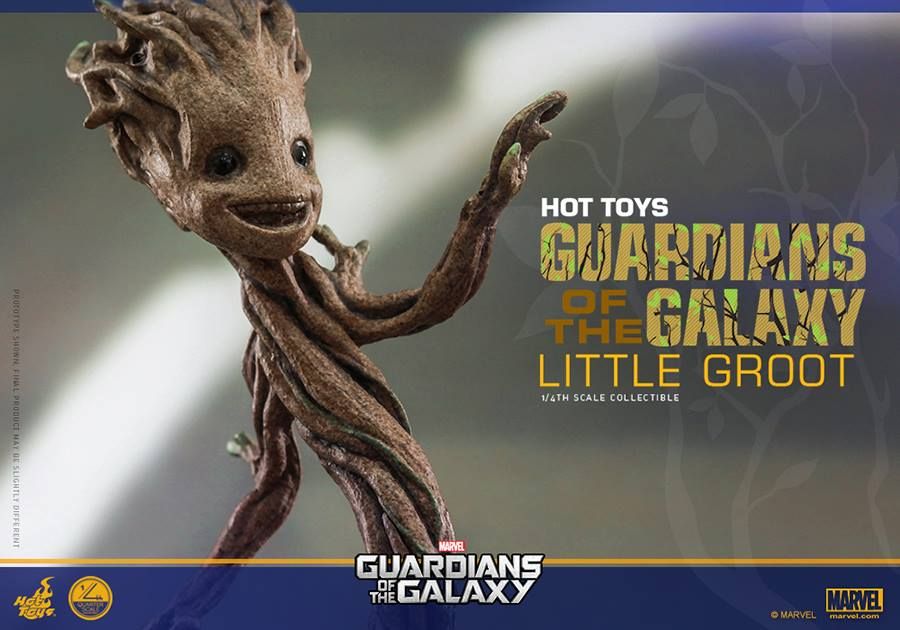 Fans in Hong Kong can firstly purchase it directly at Hot Toys' booth (F01-12) in Toy Soul 2014 from Dec 19 – 21. Please visit Hot Toys-Secret Base Facebook Page for details.
Expected to ship January 2015
The Little Groot Quarter Scale Figure includes:
Authentic and detailed likeness of Little Groot in Marvel's Guardians of the Galaxy
Three (3) interchangeable heads with movie-accurate facial expressions
Special paint application reflecting Little Groot's unique appearance
Approximately 12cm tall
Unique body with moveable arms and body
UK Euro collectors expect us to get this last. We tend to get it 2-3 months after the official release in Asia. we will keep you updated on the world wide release schedule. Priced at $44.
99 
(all images and info lifted from Hot toys)