Barry Allen Williams, monster master at Gorgoloid has been making resin figures for the past 6 years, classics like the KAIJU RHAAL. During 2016 he teamed up with Awesome Toy for the turning of his Fiji Mermaid figure originally released in resin into a soft vinyl kaiju. This one was a huge success spawning different version and amazing customs like Violence Toy's FIJI MERMAIDS.
Now it's time for a new monster to join Barry's ranks, this time the artist is fund raising his new creation through a kickstarter campaign, make way for the Grimebrute,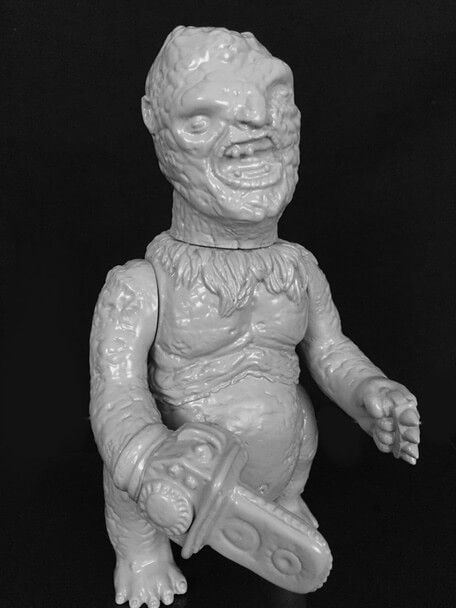 "Grimebrute is a horror art toy that is an amalgamation of numerous monstrosities and tragic characters from cinema that has inspired and influenced my own art. It is an homage to our childhoods and the stories we saw and heard. Influences from Japanese tokusatsu films, American horror, b-movies, and cult cinema percolate from the form. A heavy 90s black metal influence has also made its way into the project through the use of lo-fi aesthetics and grainy imagery."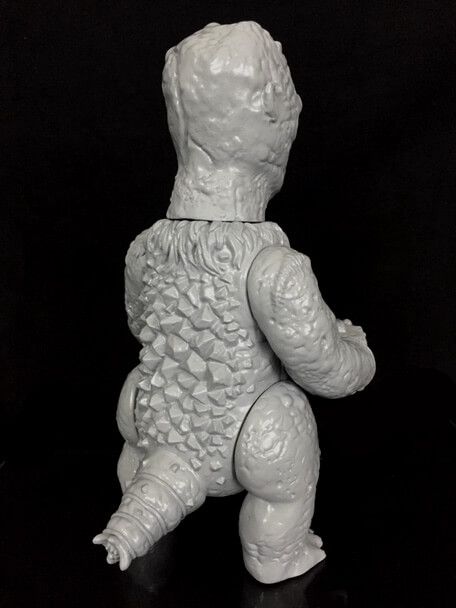 Originally sculpted in clay, the master copy made in resin via silicone mold at Gorgoloid's studio;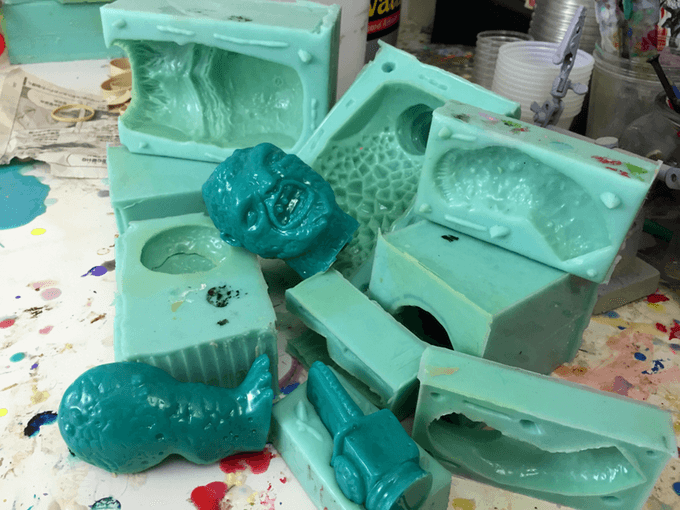 The vinyl production will be overseen by Awesome Toy, using the high end Japanese sofubi and using the traditional slush mold production style.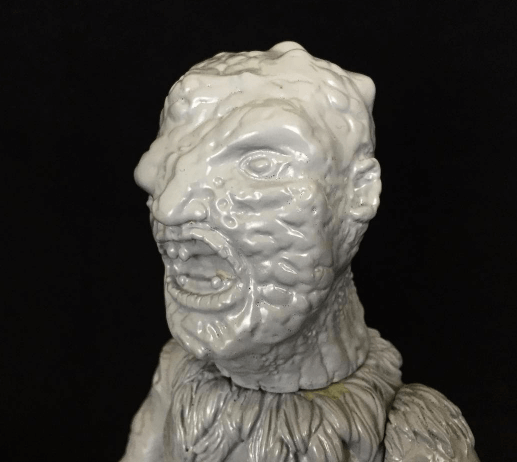 The Grimebrute figure will stand 9 inches tall with 6 points of articulation. Comes in the classic poly-bagged with a header card packaging. Grimebrute will drop in a blank sewer green version and a painted 1-off version.
Also available will be a black metal inspired screen printed flag printed by Gorgoloid on a 12"x14" black cotton canvas with white print.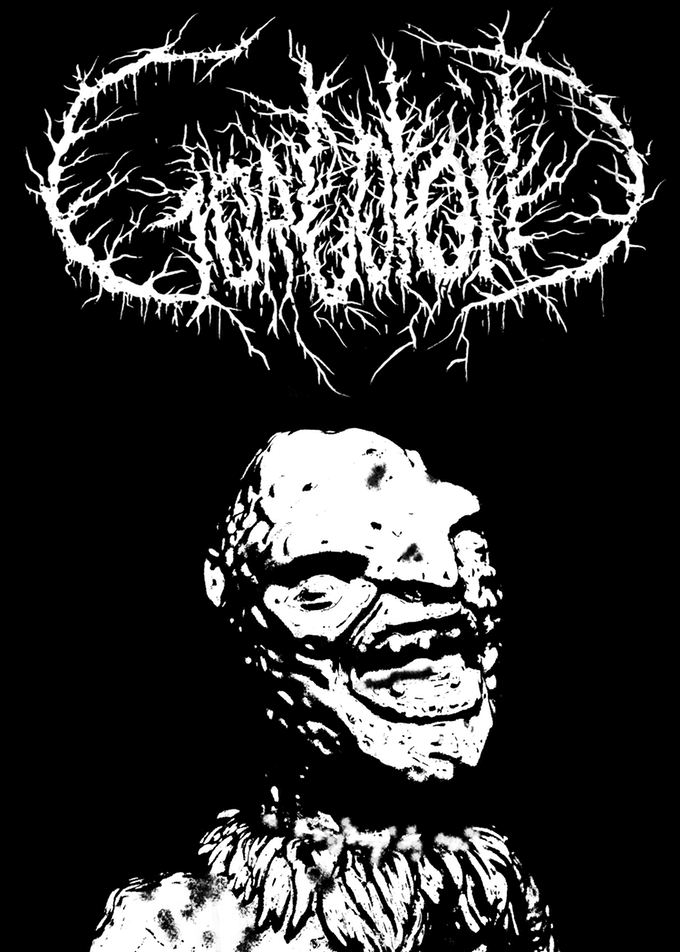 Head now to the Kickstart campaign page HERE.
Tell us if your supported this project, we can safely say that this will become a classic, if you have a the chance don't miss out!
Check out Gorgoldoid´s website and Instagram.
*pics lifted from Gorgoldoid´s