GLITTER Dunny! Come on Kidrobot. Ok maybe, just maybe it's not finished give you guys the benefit of a doubt. Could it have accessories that transforms it into a basic Dunny into Josh Mayhem Blown Away style Dunny giving Josh a production Dunny? Thats all we can think of. We hope so as anyone could make a Glitter Dunny. Maybe our guesses are wrong and it could have a badass design on the back of the Dunny…… lipstick series?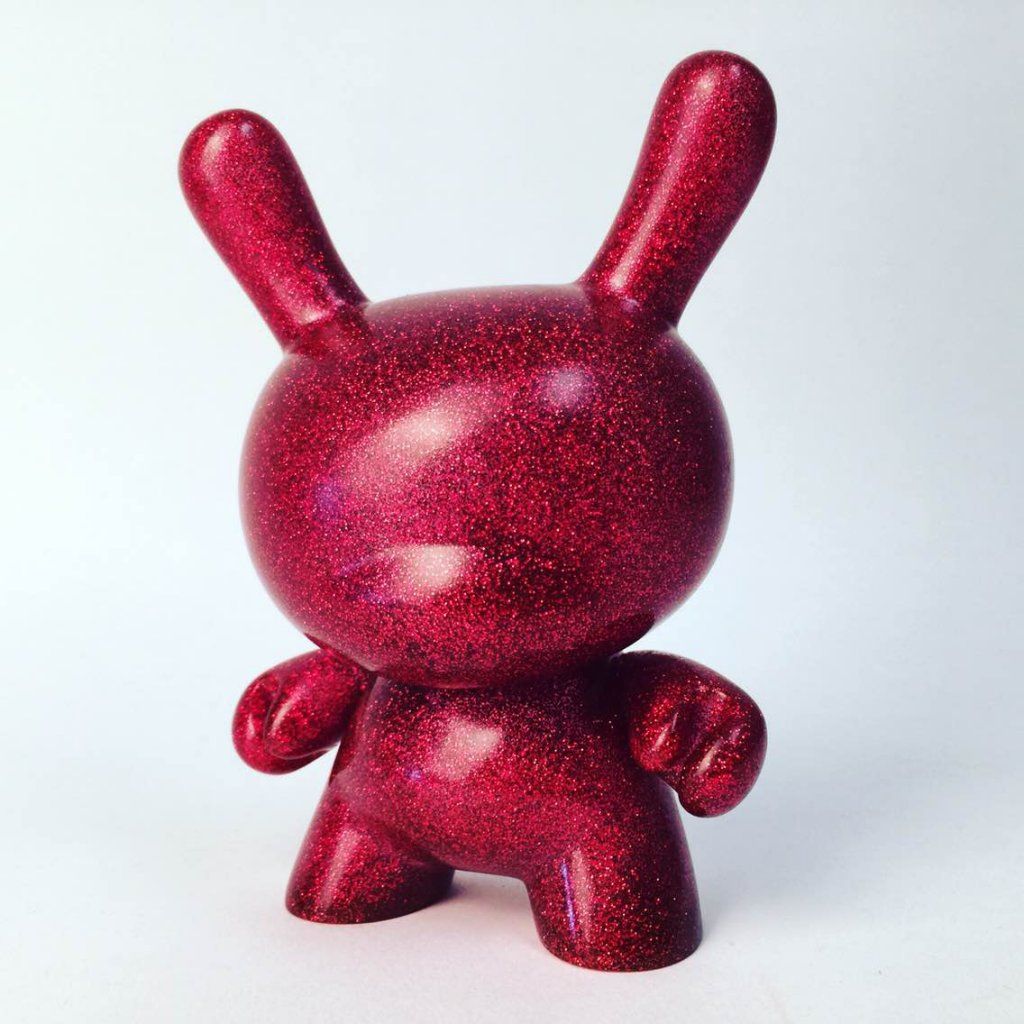 Found on Kidrobot forum as for more info, not much more info to it. Showed the glitter Dunny to the Mrs and she likes it, so there you go everyone has their own taste I what they like. Maybe this will make less hardcore collectors buy a dunny.
A few years back I did a custom piece, a base with 3 Disney Vinylmation customs. The first was the yellow brick road from Wizard of Oz leading up through a field of poppies to the Emerald City. The other 2 were Ruby Red Glitter customs. So my money is on some sort of Wizard of Oz theme set, or something inspired by classic movies (which would be really cool). Either way, it looks pretty cool. Get 2 and tell people it's the Ruby slippers in Dunny form if Kid Robot doesn't.-Jim Ford
Stay tuned for updates.