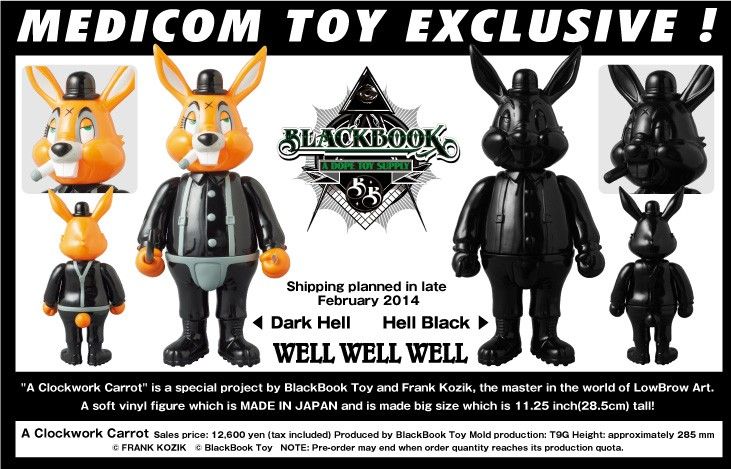 WELL WELL WELL. Within a blink of an eye it seems like brand new colourways are dropping left right and centre from BlackBook Toy, who have racked up several incredible releases this year with the heavyweight hitters such as David Flores, Ron English and Frank Kozik.
I'm not sure if these new releases are a god send or a nightmare for you 'completist' collectors out there, but with these two new colourways, 'Dark Hell' and 'Hell Black' of Kozik's 'A Clockwork Carrot', BlackBook Toy have teamed up with Medicom Toy to drop another must-have for Kozik collectors.
This news comes hot on the heels of the Dcon 'Toxic Green' exclusive that dropped just a couple weeks back and will be available only through the Medicom Toy website.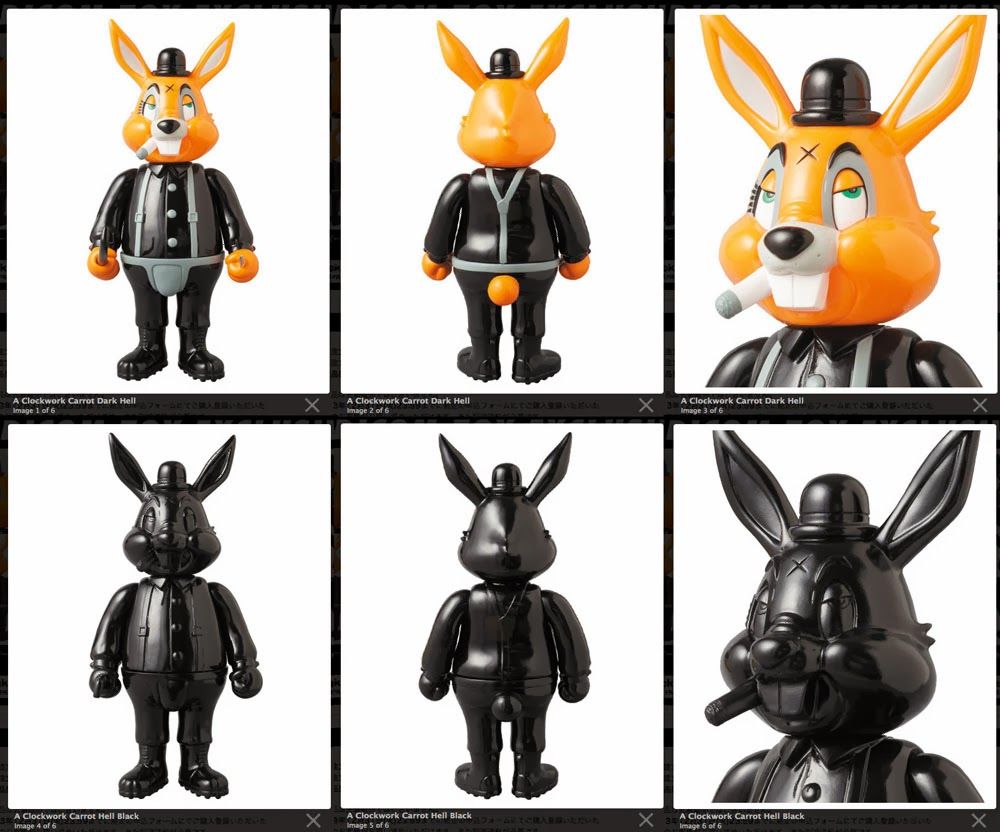 Pre-order is now open and will close at midnight of December 31st.
Don't sleep though as once the planned quota is reached they will be no longer available!
Price: 12600 yen (£76 inc tax) and will ship in the first quarter of 2014 (February). EMS shipping to UK is 2700 yen (£16) for one piece and the double pack will be 3,300yen (£20).
Full details of how to order for overseas customers can be found HERE and any inquiries drop an email to [email protected]