If you don't already know Hey Cavey is brought to you by A Little Stranger AKA Holly stanway.
Well it's time for some Christmassy versions of the vinyl and plush forms of the podgy little guy, but this time it's not just cavey taking centre stage, this time coney is getting in on the act.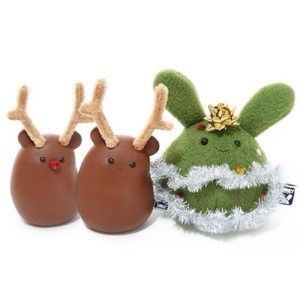 Christmas Tree Coney is handmade from moss green fleece with mini tinsel trim, gemstone 'baubles' and a gold star on his head. Also coming to join the festive fun is Reindeer Vinyl Cavey, who is hand-painted and finished with a set of handmade antlers.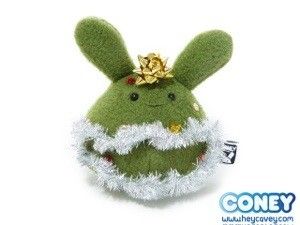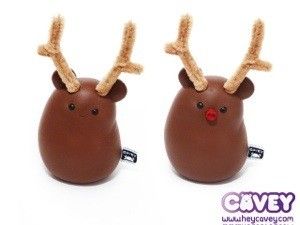 Christmas Tree Coney is limited to 50 numbered pieces, comes with a purple enamel Cavey badge and a Cavey Cube and is £16, while 20 numbered pieces and are £15. Now one of the vinyl caveys is a super-rare 'Rudolph' version featuring a red button nose. Rudolph will be shipped at random to one lucky customer.
These will go on sale in the Cavey shop on Monday December 2nd at 8pm London time.