Drunk like a skunk! Actually more like an El Borracho, The drunk Easter Jackalope by the one and only RX Seven. Blessing 2 Kidrobot Dunny platforms once more in time for Easter. With a twist! Slightly horny in all departments, RX Seven is releasing a couple of these El Borracho fine customs as Martian Toys exclusive blind box style release.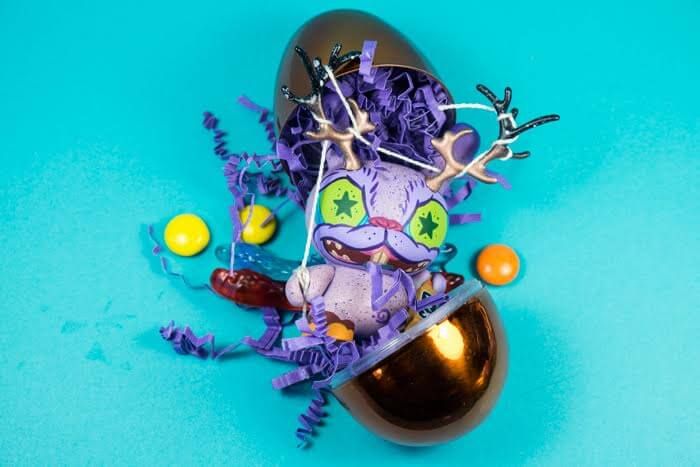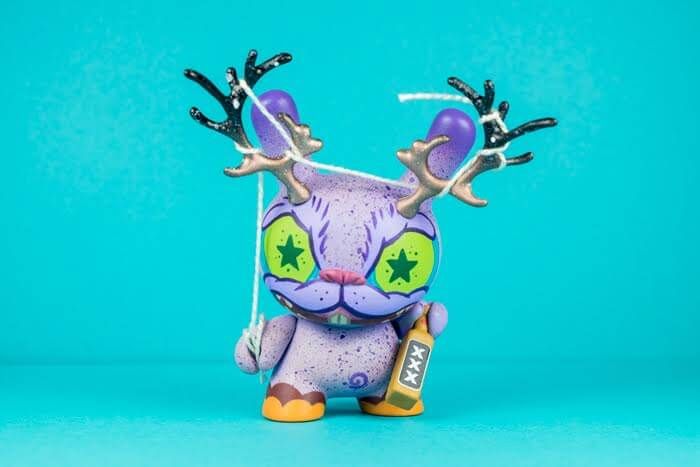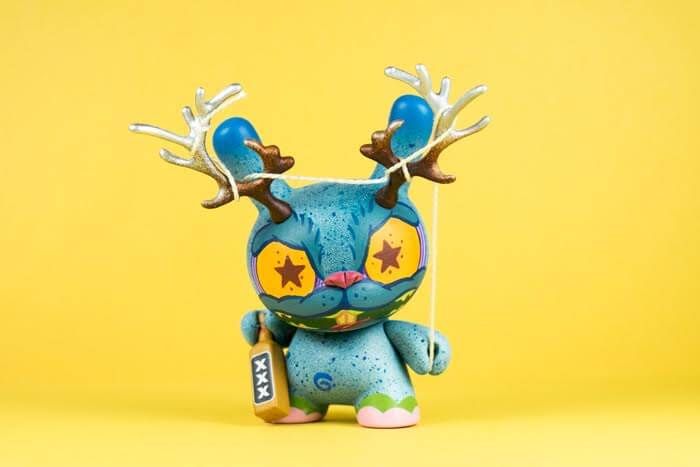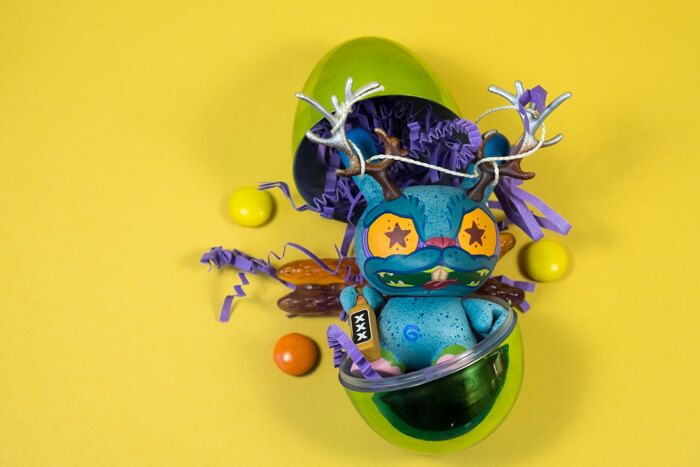 These will come blind boxed/egged and should be a great Easter gift. Candy might not be included lol if Arron couldn't keep his fingers off them. Release time should 7pm EST at
https://martiantoys.com/
E dition of 10. Don't snooze!
Custom painted 3 Inch Dunny by RXSE7EN
Edition of 10 only
Egg and booze accessory included