Money, money, money, must be funny in the rich man's world! Coming fresh out of Kidrobot HQ next week is this new 5inch Dunny designed by Josh Divine (KR in-house). Cash Wolf howling into your Dunny collection!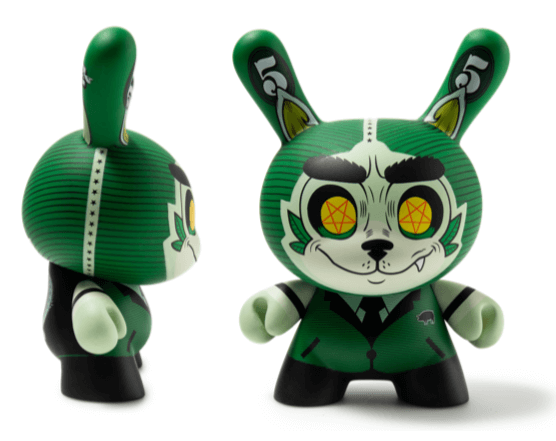 Cash Wolf is about decoration adding value. It's about the difference between what's authentic and what's counterfeit. It's about pop art and the beauty of everyday numbers and symbols. Its about being drawn in by shine and flourishes and promises. its about the attractive soullessness of greed.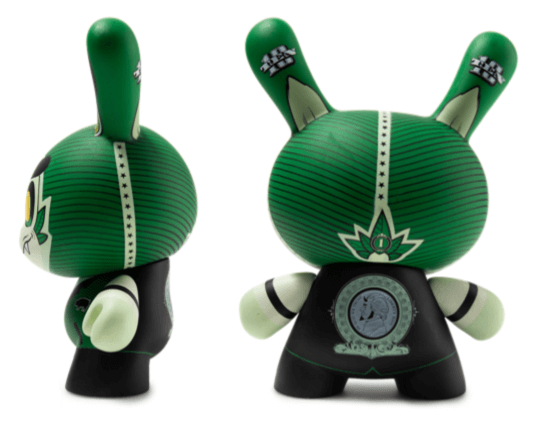 Life, Liberty, and the pursuit of a good paycheck. Scratching at the difference between what's real and what's counterfeit, this fat cat begs the question- What's it all worth? Suited up and pockets lined, Cash Wolf is here to raise your stock and inflate your Dunny game. Get a closer look at his striped suit and clean teeth – but don't be fooled, everything that glitters isn't gold. Cashing in at 5″ high and with priceless style the Cash Wolf by in-house Kidrobot designer Josh Divine is worth every penny.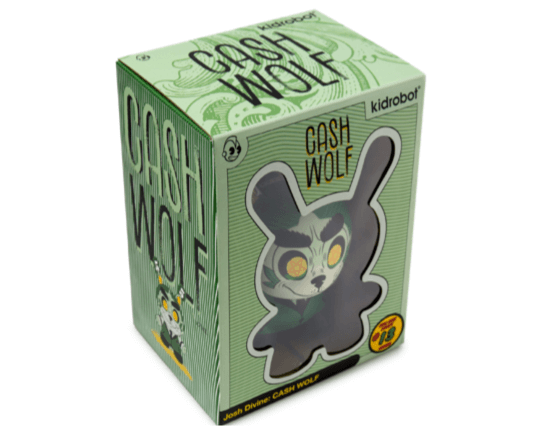 Available from Tuesday 30th October, Cash Wolf comes in two colourways. Cash Wolf Green (pictured above) is limited to 800 pieces worldwide, whereas the Billionaire Blue colourway is a Kidrobot Exclusive and is limited to 200. You'll be able to purchase both for $30 from 10am MST (4pm GMT) on Tuesday 30th at Kidrobot.com! Cash Wolf will be the 13th 5inch Dunny that Kidrobot have released, can you name the other 12? Answers on a postcard, please!
---