Haus Of Boz is one of the biggest bunny lovers that I know and she has crafted Eidolon. The Eidolon is a shade of the long gone, giving life after death to those with unfinished stories. Silently sailing through the swirling ether, Eidolon appears as it pleases to lure you wheresoever it wishes. This is the second fully original resin piece from Haus Of Boz.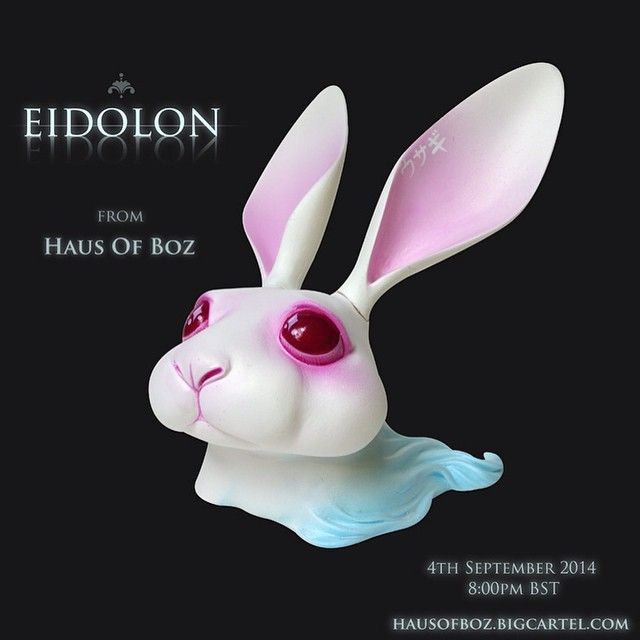 Measuring 5.3″ from base to the tips of the ears, this is a two part mould, painted in iridescent acrylic and finished with UV resist and gloss varnish. This is the very first release from the series and is signed and numbered on the base. HOB is really excited to get creative on this base, as you all know how she feels about them bunnies.
So if you are ready to adopt one then head over to http://hausofboz.bigcartel.com/ on the 4th September at 8PM BST. Priced at £60.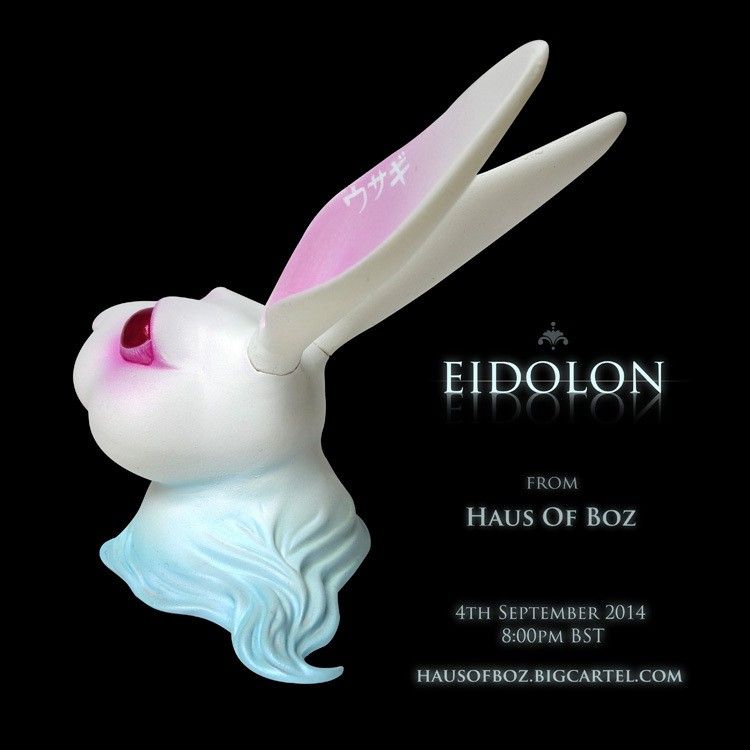 N lovely air brushed and sculpt work from HOB and those glistening eyes. I am looking forward to more colour ways and customs from her new platform.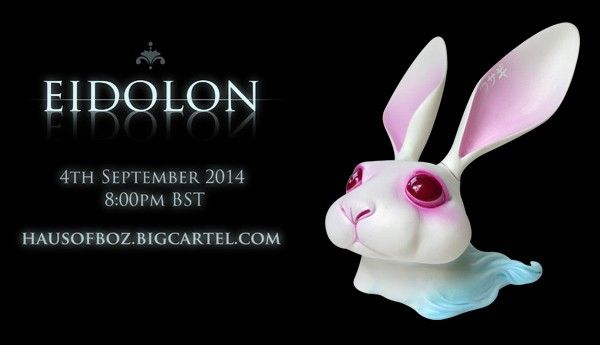 Stay connected to Haus of Boz via her Website,  Facebook  and  Twitter