Meet Hetty and Perkins the cat, a witch and her familiar. Another fantastic Halloween inspired custom dunny by Haus of Boz!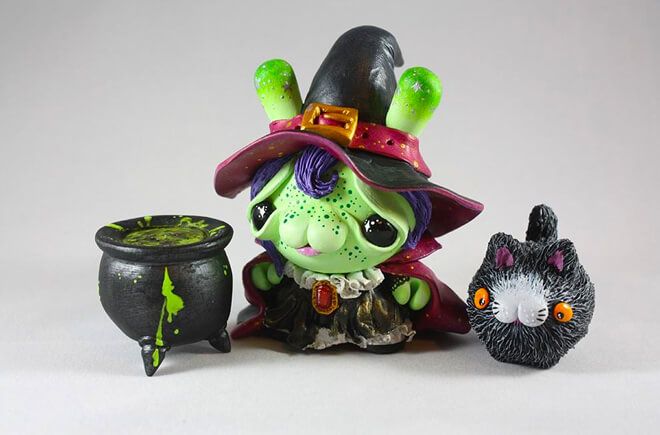 Something's brewing in the little old cottage in the woods, filling the air with the smell of…pumpkin soup? That's not actually that scary, in fact it's very good for you and a delicious tea-time treat to keep you warm while you're out collecting mushrooms and frogs and other vital ingredients for very serious witchcraft (leaf collages, autumn mood boards, pine cone dollies, and such)

Hetty the witch is brewing a vast cauldron of soup for you, with the help of her esteemed familiar, Perkins the cat. They've got the magic touch, but don't worry, you're more likely to receive a cuddle than a curse when they're around!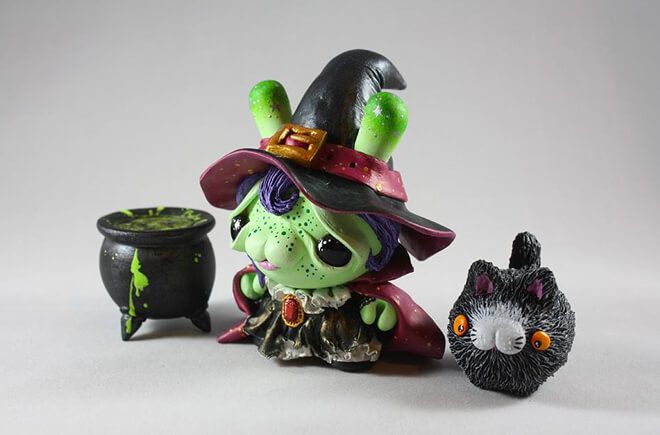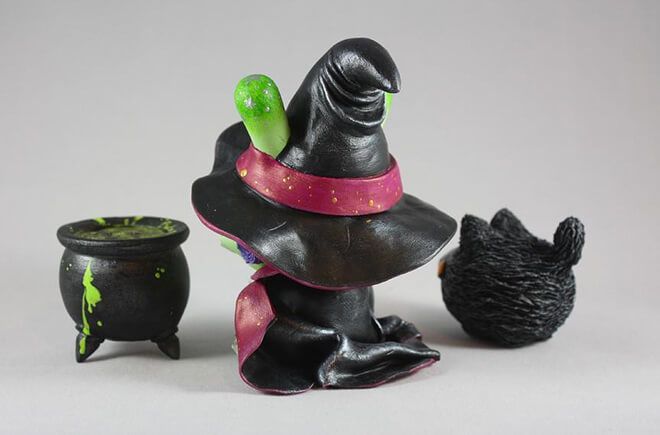 This is a custom 3 inch Kidrobot Dunny, and Litton, with sculpted parts, hand painted with acrylic and finished with a UV protective varnish and gloss.
The Halloween Special edition will be available at the Haus of Boz shop this Thursday 25th October at 8 pm BST. Price: £99.99
Follow Haus of Boz on Facebook and Instagram for more info about her latest releases.