Here it comes, the FINAL batch of DKE Toys exclusives for SDCC! As always DKE supporting many independent art toy releases from across the world and DKE Toys have already started laying their cards on the table for this year's San Diego Comic-Con 2017. DKE booth will be filled with pop culture bootleg toys 20th-23rd July SDCC 2017. Now it's time for the 5th batch featuring Anthony Lister, Special Ed Toys and an awesome collaboration with Timebandits x Special Ed Toys x Carlos Flores! 
Trump Wars Arcade Cabinet by Timebandits x Special Ed Toys x Carlos Flores
Anthony Lister figure by Anthony Lister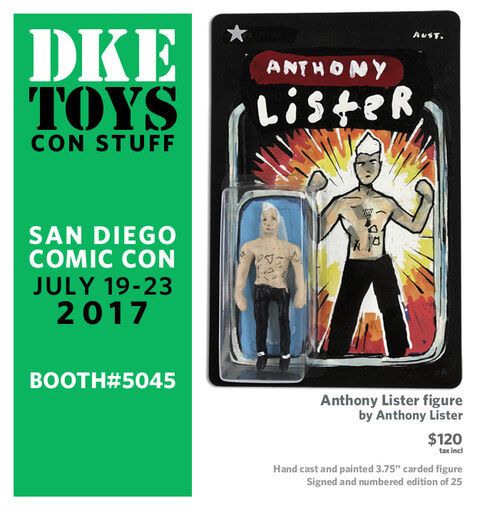 Darth Trump by Special Ed Toys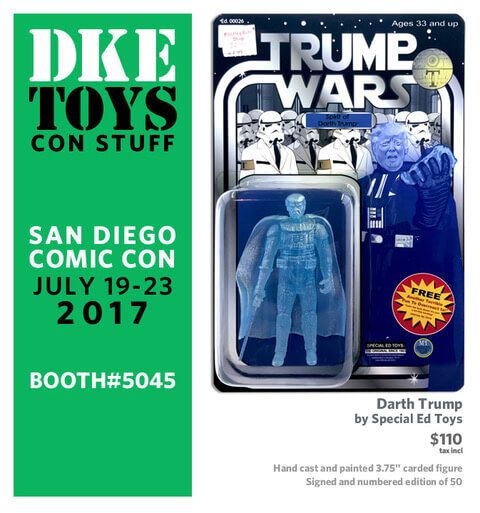 20-23rd July SDCC at booth #5045.We recommend you dial-a-mule if you're like us and cannot make it to SDCC. We would say stay tuned for after sales but that would be kidding you as 99% of DKE SDCC sell out quick time.
If you want to see all the DKE Con Stuff in ACTION – check out Toy Geeks.Sarah Jo Marks from DKE Toys is on there sharing info and passing the stuff around. 
More info head to http://dketoys.com/ ,twitter.com/sarahjo and facebook.com/DKEdkeDKE.