Hey, you may have seen the OG DIY White Stroll by Spanky Stokes x Strange Cat Toys that dropped last month, read HERE, but now you like things that are as black as our hearts & souls, the new DIY Black Stroll will be dropping this coming weekend!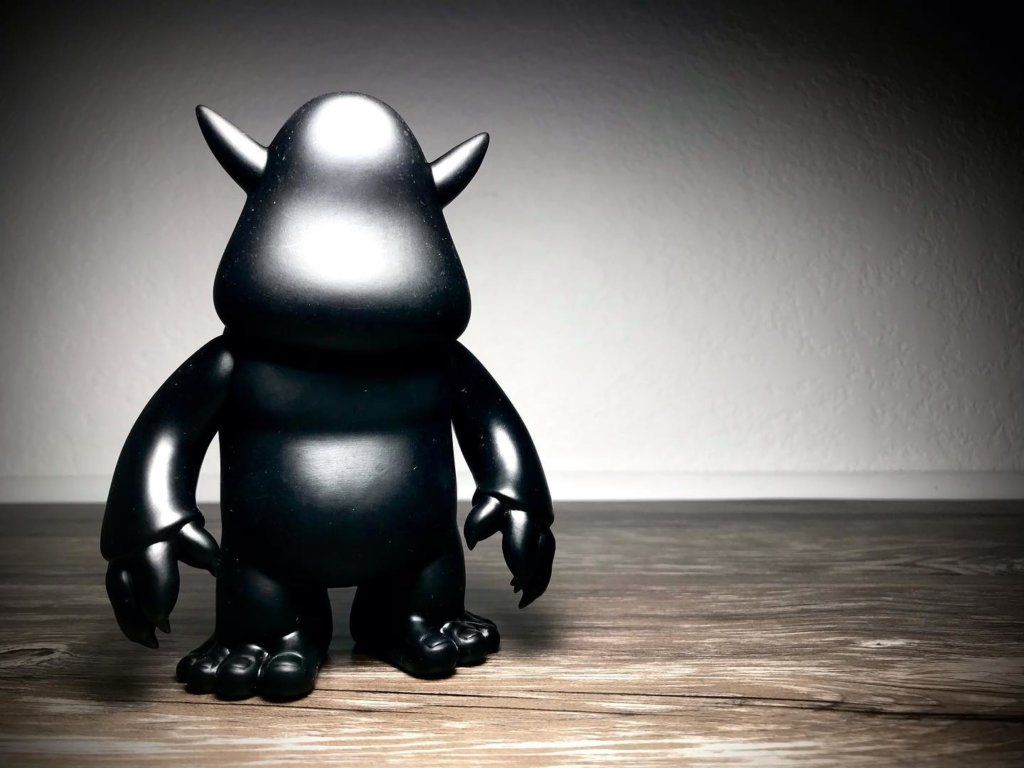 Releasing this Sunday 11th October at 12pm Noon EST (5pm BST) at Strangecattoys.com! Articulated at the head and shoulders, the Stroll stands proud at 5.5inches tall and is priced at $25 each! Each figure comes bagged with a header card.
---
Strange Cat Toys Social Media
Facebook: https://www.facebook.com/strangecattoys
Instagram: https://www.instagram.com/strangecattoys
Twitter: https://twitter.com/Strangecattoys
---
Spanky Stokes Social Media
Facebook: http://www.facebook.com/spankystokes
Instagram: https://www.instagram.com/spankystokes/
Twitter: http://www.twitter.com/spankystokes
---
If you want to support The Toy Chronicle, we have a number of options available to you. We have started to stock a wide range of releases that we think you will enjoy. Ranging from production pieces from Superplastic, Unbox Industries & POP MART, to original pieces from our favourite artists like Sank Toys, Quiccs & Czee13. Purchasing one of our pins also really help. A quick, cheap way to also support the TTC is by making a small donation. These can all be completed below through our online shop. We appreciate all the support! Thanks!