It doesn't feel like two minutes since we wrapped up the 2021 edition of DesignerCon London this summer, but here we are ready to tell you about the 2022 edition.
Coming earlier in the year next time, DesignerCon London 2022 will be held over the course of the 9-10th April 2022!
Yup, add it to your Designer Toy calendars now! Taking place at ExCeL London once again. We can't wait for the second DesignerCon London, are you?!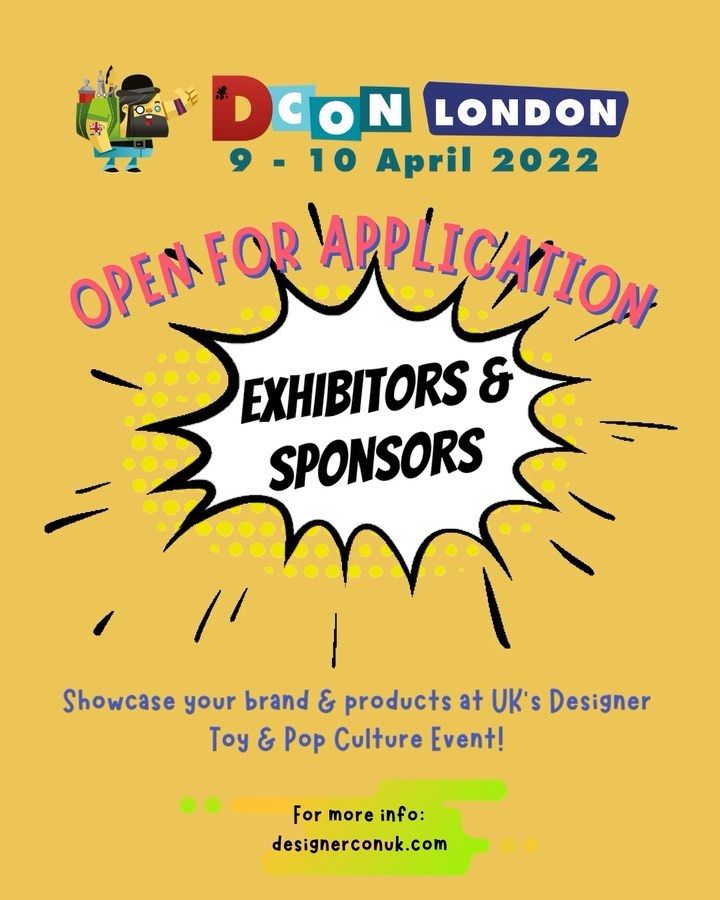 DesignerCon London 2022 Dates
DesignerCon London 2022 will take place on the Saturday 9th April & Sunday 10th April 2022.
DesignerCon London 2022 Tickets
Tickets for DesignerCon London 2022 are not yet available. More details soon.
DesignerCon London 2020 Exhibitors & Sponsors
If you are interested in being an Exhibitor or Sponsor of DesignerCon London 2022, you should fill out the form on the DesignerCon London website HERE or alternatively reach out to DCon London via email [email protected].
DesignerCon London Products
---
DesignerCon London Social Media
Facebook: https://www.facebook.com/Designerconlondon
Instagram: https://www.instagram.com/designerconlondon/
---
If you want to support The Toy Chronicle, we have a number of options available to you. We have started to stock a wide range of releases that we think you will enjoy. Ranging from production pieces from Superplastic, Unbox Industries & POP MART, to original pieces from our favourite artists like Sank Toys, Quiccs & Czee13. Purchasing one of our pins also really help. A quick, cheap way to also support the TTC is by making a small donation. These can all be completed below through our online shop. We appreciate all the support! Thanks!