With Wonderfest 2016 over BlackBook Toy announces another collaboration with David Flores to bring you Deathead S'murk clear cast edition. Not just one release but 4 variations but all clear. You can wipe that smirk of your face when you find out you want them all.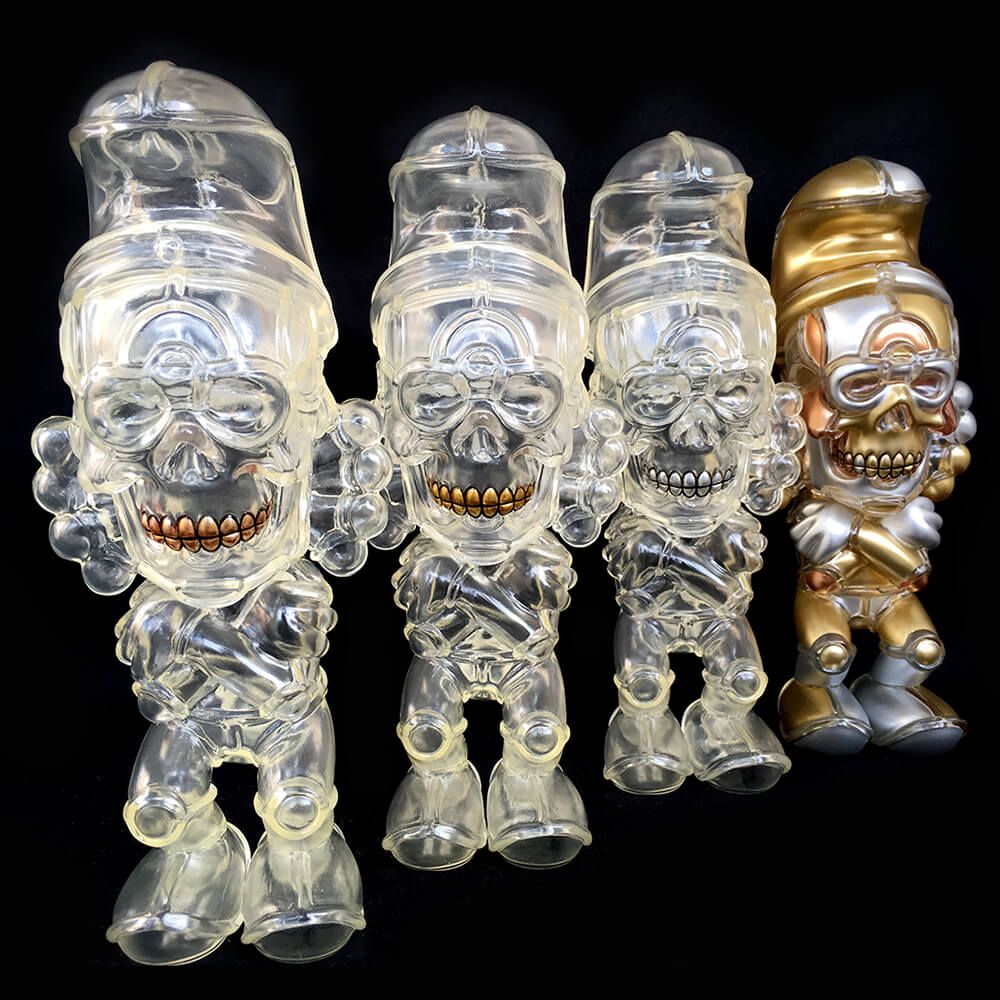 "Only genuine MADE IN JAPAN sofubi can have this beautiful clear body. Copper teeth is "Rose" edition, Gold teeth is "Fang" edition, Silver teeth is "Openface" edition and fully painted in copper, gold and silver is "Diamond Cut" edition."
[slider source="media: 39188,39199,39194,39197,39195,39189,39202,39190,39191,39192,39193,39196,39198,39200,39201,39203,39204,39205,39206″ width="1300″ height="1300″ title="no"]
"Deathead S' murk sofubi by David Flores and HFCC. HellFire Canyon Club is bike club Danny Boy of House of Pain/La Coka Nostra heads. Steve Jones of Sex Pistols is the member of the HFCC."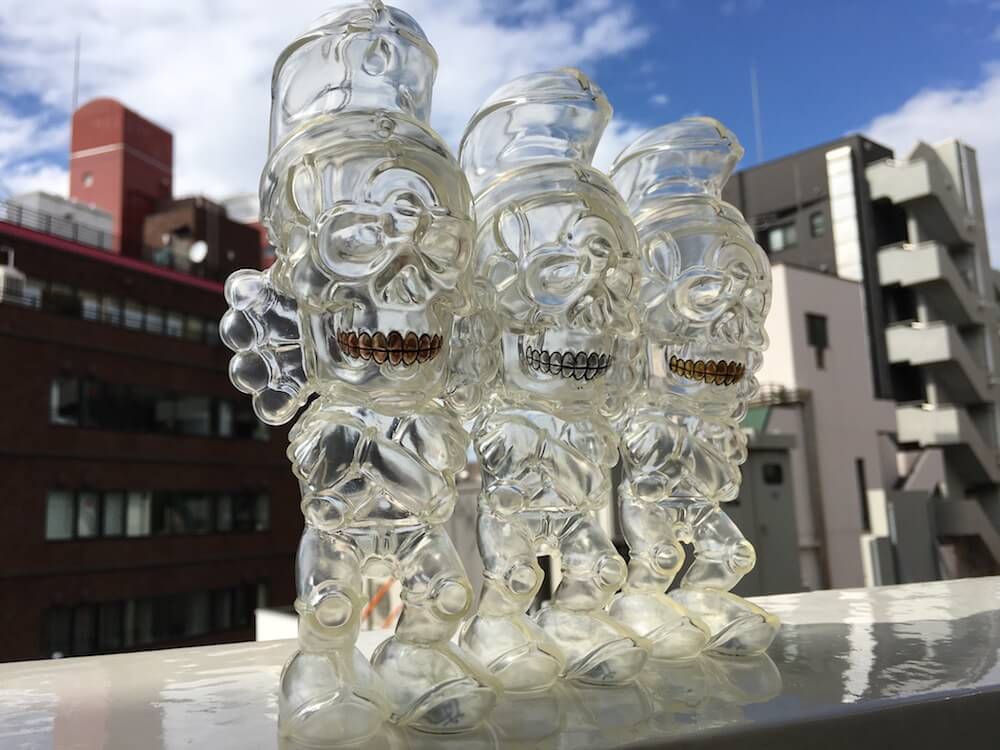 Sculpted by Knuckle of Little Chop Design.
On sale at midnight of Feb 19th(Tokyo). Feb 18th 7am(LA), 10am(NY), 3pm(UK), 10pm(Thailand).
You can find Blackbook via