It's that time of the month that Singaporean resin mastermind, Daniel Yu loads up his store to give you all some resin goodness! finishing off this year with a bang and one HUGE release. Get your credit cards, Ebay the Mrs and mark down Tuesday 8 December 2015. To round off 2015, most of all the sculpts that Daniel made this year will be making an appearance at the store which includes our favourites Lunar Creep and Jiangshi Acolyte. The release will have a load of hand panted versions and individual block colour characters and sets.
To top it off check out the super star Daniel getting featured in Straits Times newspaper! Reppin' the designer toy scene in Singapore.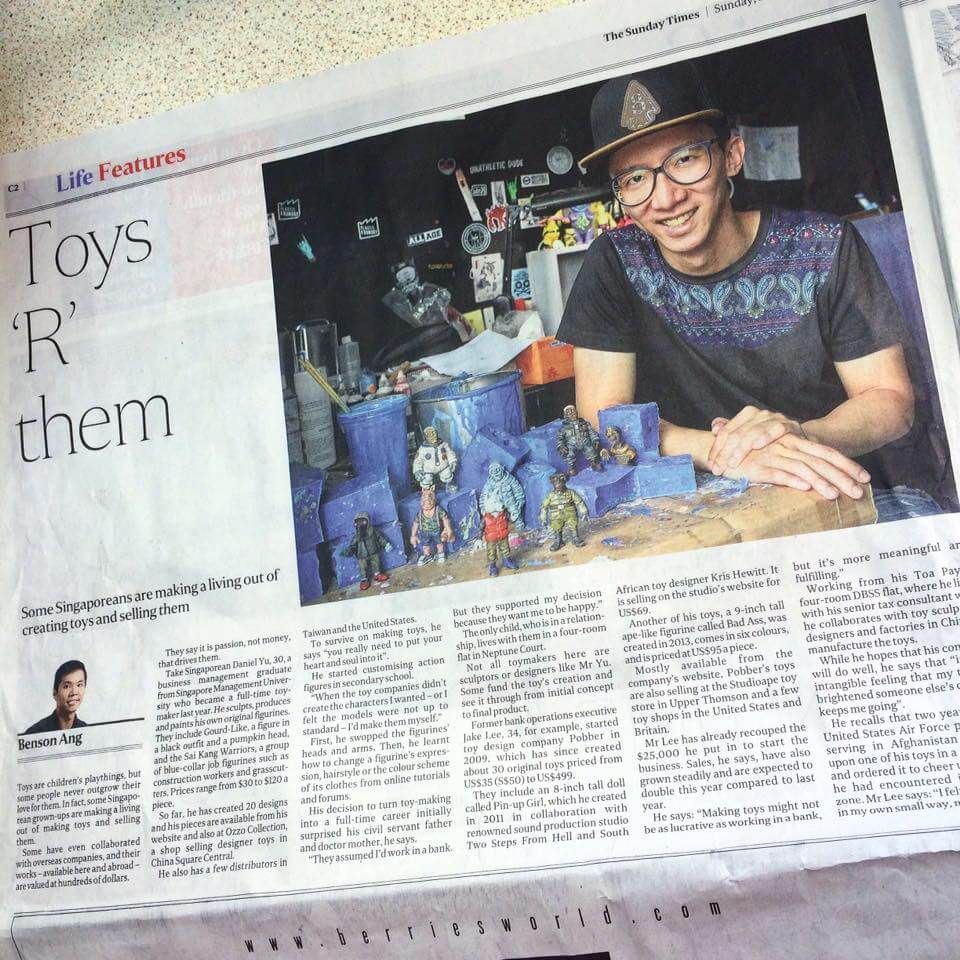 [slider source="media: 35140,35147,35141,35142″ width="1200″ height="1200″ title="no"]
They all can be bought at http://store.thedanielyu.com
Release date: Tuesday, 8th December, 10am EST
3pm London Time
11pm Singapore Time
We suggest you to use http://www.worldtimebuddy.com/ to find your correct timezone.
Also hit him up via
http://instagram.com/thedanielyu

https://www.facebook.com/thedanielyu

http://www.thedanielyu.com

http://www.store.thedanielyu.com