Oh my dayz! Quicccs is hot propriety right now and he just uploaded THIS custom Kidrobot Dunny for the upcoming ?DTA Dunny Show? 2, thats happening next month. This is another creation that screams "why didn't I think of that".Quicccs used 4 Dunnys dismantled and added a little sculpting work to the vinyl Dunnys and they look off the hook and cute at the same time. This can truly be a full production and fingers crossed this will become a production Dunny in the near future.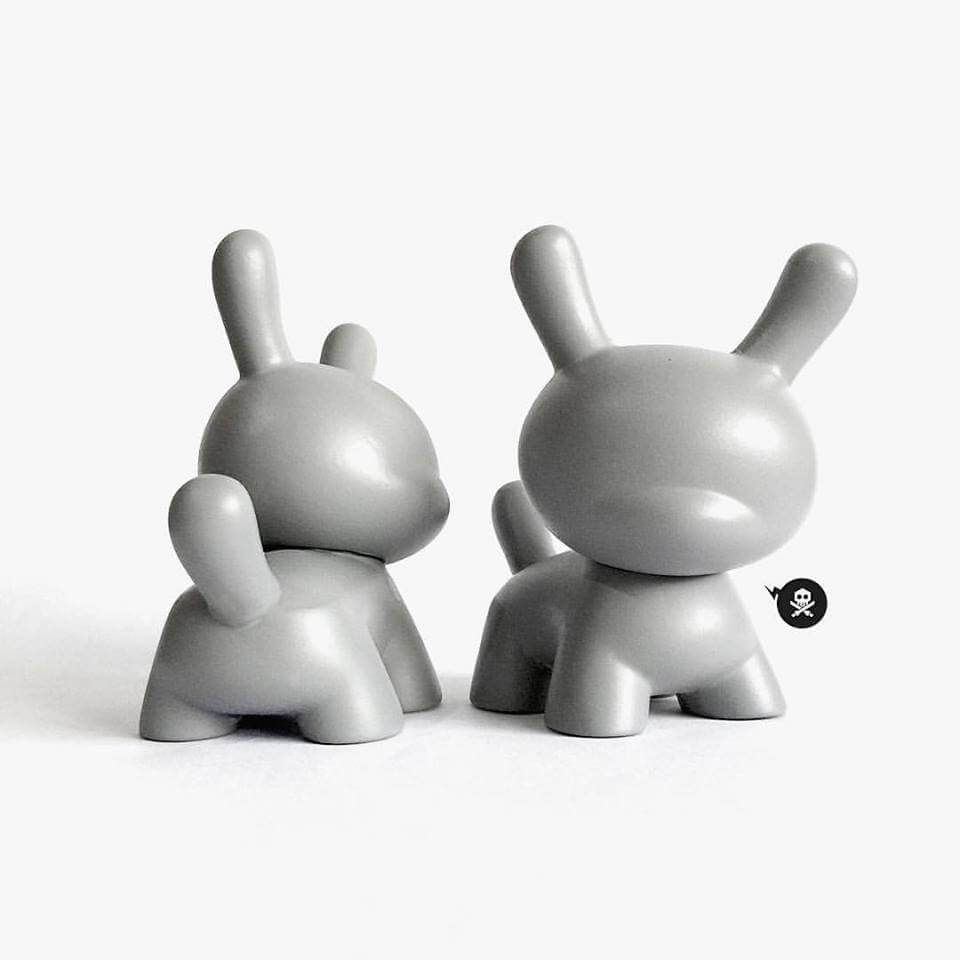 We know this isn't the finished article but dam this would make a good platform customised or not. All we know WE WANT ONE.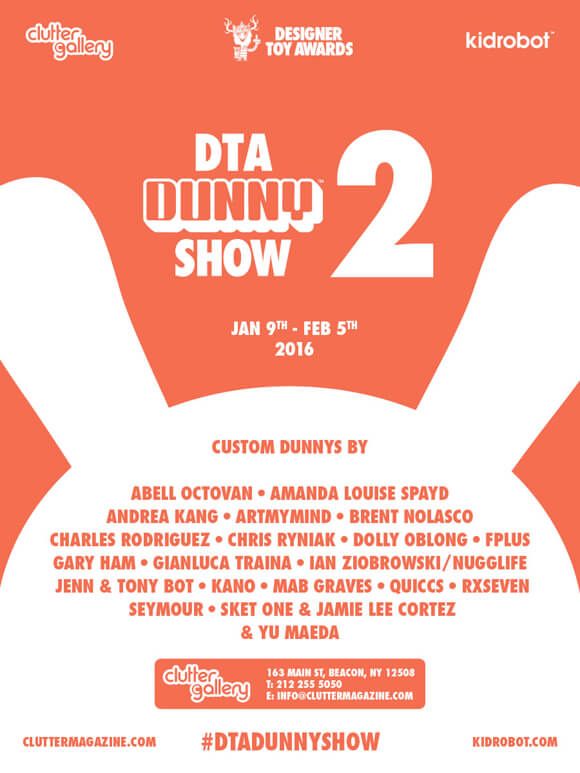 "Kidrobot and Clutter Magazine are excited to announce the Second Annual DTA Dunny Show. The DTA Dunny show is a group custom show of 20" and 8" Dunnys by a variety of skilled artists. Sales from the show benefit theDesigner Toy Awards, helping to finance the awards ceremony.
"The DTA Dunny Show has quickly become a marquee event for us," said Steven Elmes, Kidrobot's Director of Marketing. "It is all about our commitment to 'Bringing Art to Life' and we couldn't be happier to be partnering with Clutter and this esteemed group of artists for the 2nd Annual DTA Dunny Show."
"We are very excited to announce this years exhibition," said Miranda O'Brien, co-founder and editor-in-chief of Clutter Magazine. "We have fantastic artists taking part and we can't wait to see what they do with the well-loved Kidrobot platform. Clutter and the Designer Toy Awards strive to support all toy artists, and we see this partnership as a fantastic vehicle to aid in this mission."
The show will make it's return with a host of talented and esteemed artists including: Abell Octovan, Amanda Louise Spayd, Andrea Kang, Artmymind, Brent Nolasco, Charles Rodriguez, Chris Ryniak, Dolly Oblong, fplus, Gary Ham, Gianluca Traina, Ian Ziobrowski/Nugglife, Jenn & Tony Bot, kaNO, Mab Graves, Quiccs, RxSeven, Seymour, Sket One & Jamie Lee Cortez, and Yu Maeda.
There will be an opening reception on January 9th, from 6-9PM, and the exhibit will be on display until February 5th. The Clutter Gallery will have all pieces available for sale in their physical location and on their website. The Clutter Gallery sends out a newsletter to all users who are registered to the Gallery Preview List, which allows the recipients to view and purchase works before the exhibition opening. To register, please visit cluttermagazine.com.
You can contact Quicccs via E: [email protected]
(all info and photos lifted from Quiccs and Kidrobot)