Not much can come between Jason Freeny & Mighty Jaxx right now. The endless collaborations together have lightened up the scene. Yesterday Mighty Jaxx posted Jason's original art "Congratulations! It's a minifig!" and with the quote "Would you like this for 2016?" like come on guys, what do you think? HERE TAKE MY MONEY NOW!!!!!!!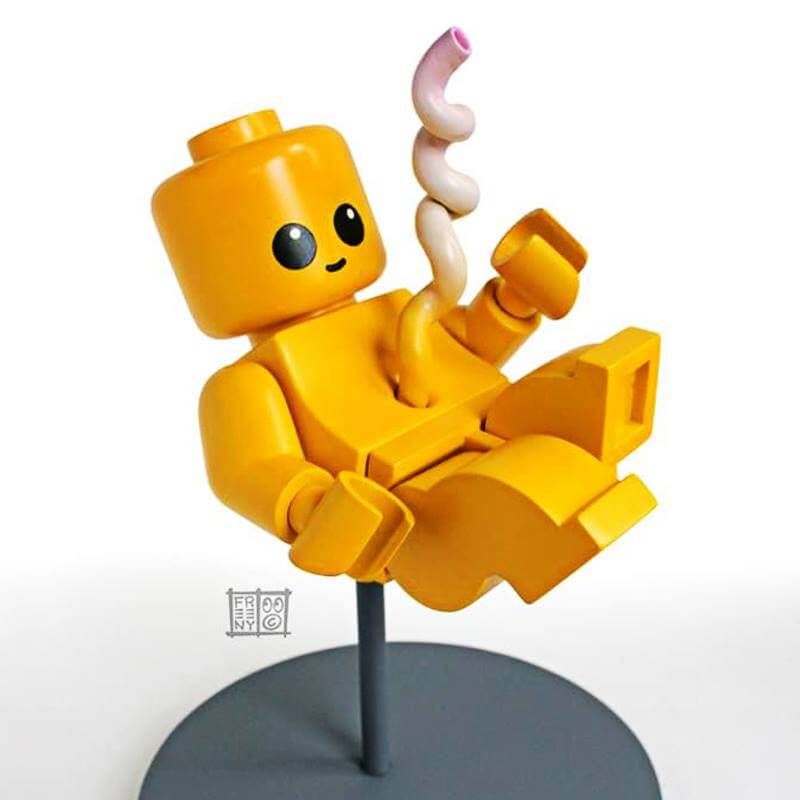 Anyone have a time machine so we can fast forward and get our dirty hands on one!
Stay tuned for more release info.
Jason Freeny www.moistproduction.com Facebook ,Twitter and  Instagram.
Mighty Jaxx Facebook , Twitter and Instagram.