Scott Tolleson posted a teaser on Instagram last week of a new metal baby deadbeet that's coming!! This one is candy apple red and boy is it tasty looking.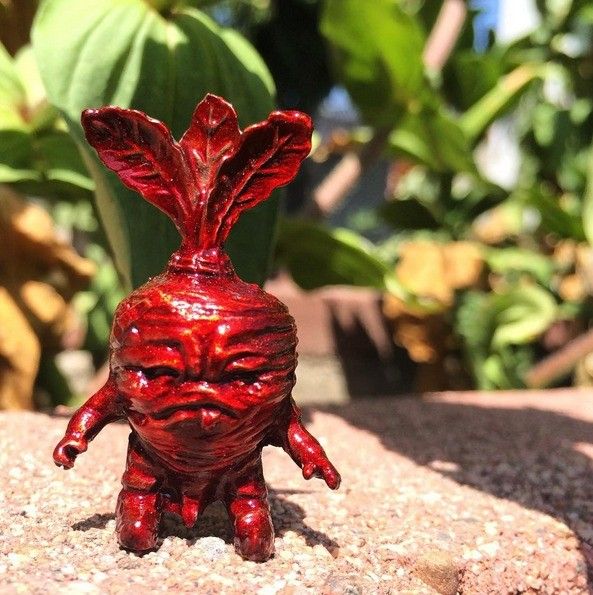 You may remember that two editions of this new metal baby deadbeet were released at SDCC earlier this year, with very fast sell-out. I'm hoping we see more of these metal ones soon! They're quite hefty in weight and they add a nice dimension to the rest of the baby deadbeet collection, which are soft and brightly colored.
Anyway, details are sparse, so stay tuned! I'm guessing pricing will be similar to SDCC, where it was $10 USD a piece. The drop is likely this week, so follow Scott's Instagram pronto!
And if you're curious what other baby deadbeets have been released in the past, head on over to October Toys for a complete list. I personally am a completionist so I tracked down every one…