We have a sneaky glimpse of Doktor A's exclusive for Toycon! Take a gander at Colonel Rombus: Mourning Edition!
[frame align="center"]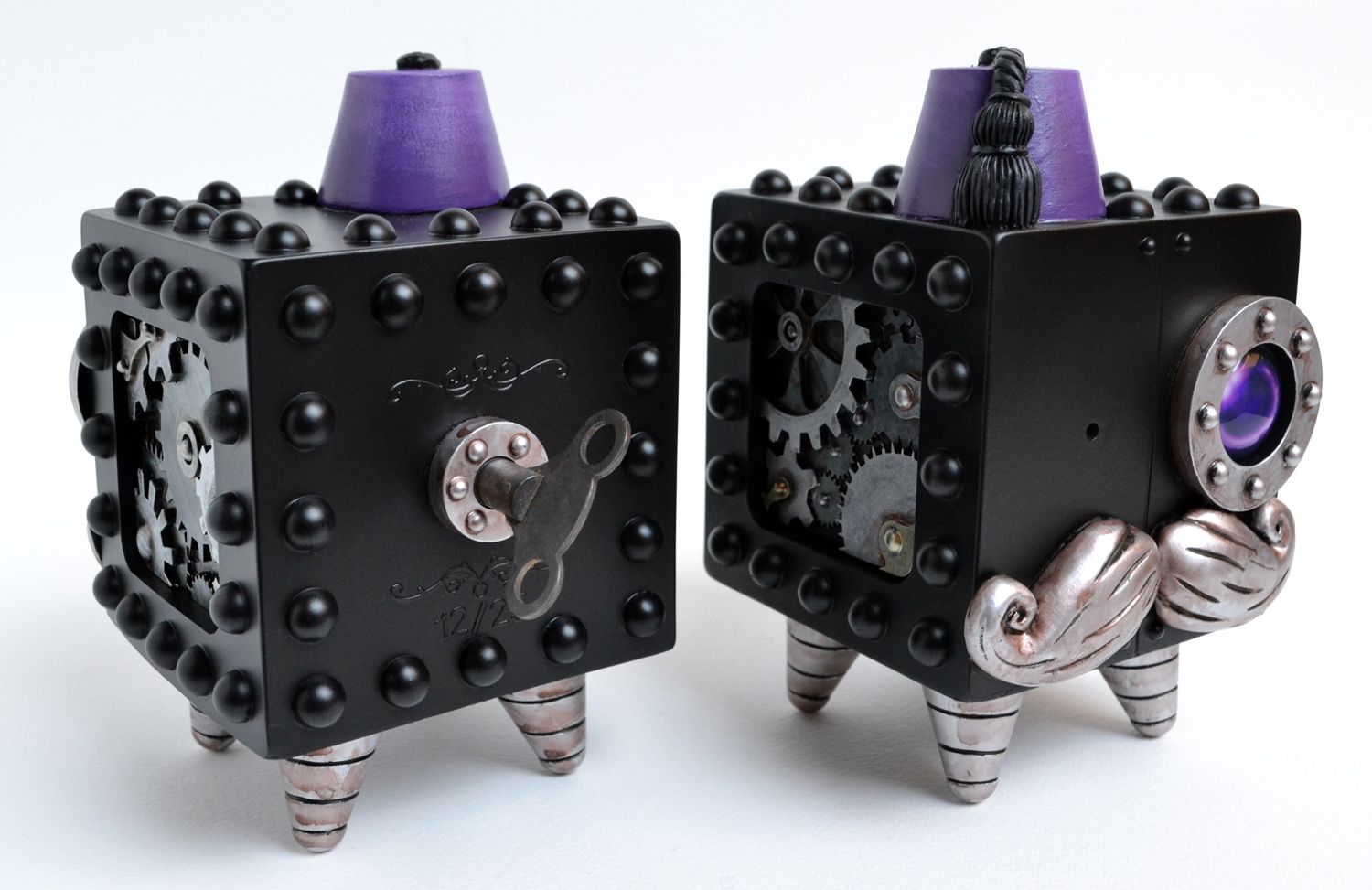 [/frame]
In sleek satin black, tarnished steel and royal purple, each Colonel Rombus has a glass eye and real brass key.
[frame align="center"]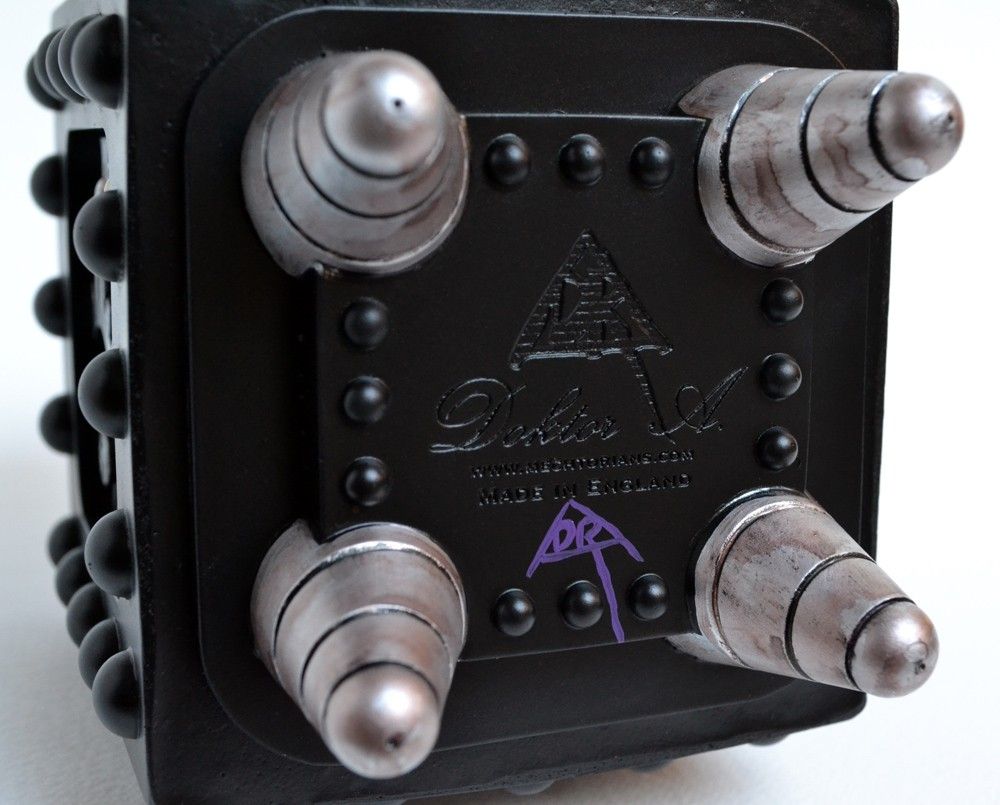 [/frame]
The Colonel stands at a sturdy 5″ tall, is cast in resin and hand painted, and sculpted by Doktor A himself.
[frame align="center"]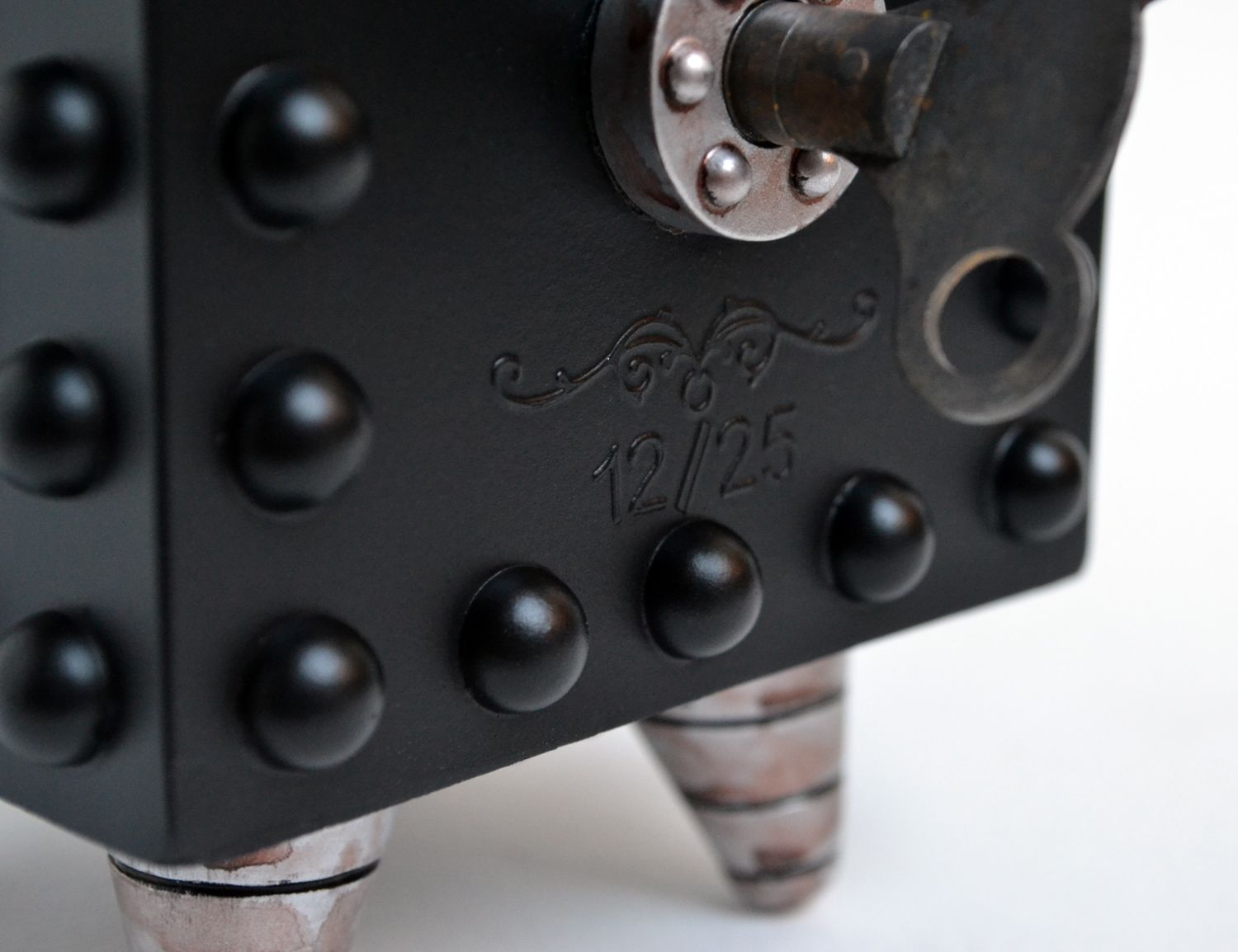 [/frame]
There will only be 25 of these gentlemen available, priced at £150 each. They will also all feature their number in the edition decoratively embossed on the back. 15 will be attending ToyCon, and the remaining 10 will be in the Dok's online store on the day for those that can't attend.
Has this piece of Steampunk artistry peaked your interest? Then check out our interview with the Dok here to find out more about him, his process and his creations!