JALOS is dipping his toes into the Ink game with this commissioned custom Kidrobot Munny. His name is "Kinki Ink". It´s a custom based on the tattoo world and streets.
I´m initiating me into the art of tattooing and this was a very special commission. This work was a commission for a tattoo studio!
Jalos adding tiny sculpting details like the tail, nose and belt buckle! I personally love the nice big font at the back of Kinki and obviously Jalos florescent style colours.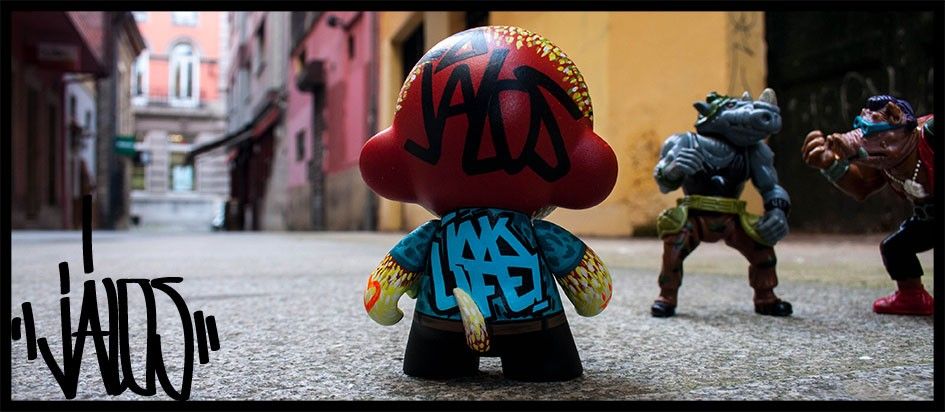 [slider source="media: 21614,21615,21616,21617″ limit="100″ width="1300″ height="700″ title="no" speed="800″]
The good news is Jalos commission list has re-opened so go ahead and message him for a custom before it gets full again. Hopefully Jalos will be showing us more of his work for now you can find him Via all social media
Website http://www.jalos.es/
Facebook https://www.facebook.com/pages/JALOS/109087329112075
Twitter https://twitter.com/JALOS_
Instagram http://instagram.com/_jalos_
Flickr https://www.flickr.com/photos/jalos_nitropolitans