There's something a bit special about an artist using ceramics in their work, and Barruntando uses it to great effect!  They are a group of artists based in a small workshop in Avilés, Spain, and are passionate about creating bold, modern pieces that remain light and unique. It's the lightness and fragility of the clay, mixed with the sweet and whimsical personalities of their characters and animals, that make their work so much fun.
Here are a few of their lovely things:[frame align="center"]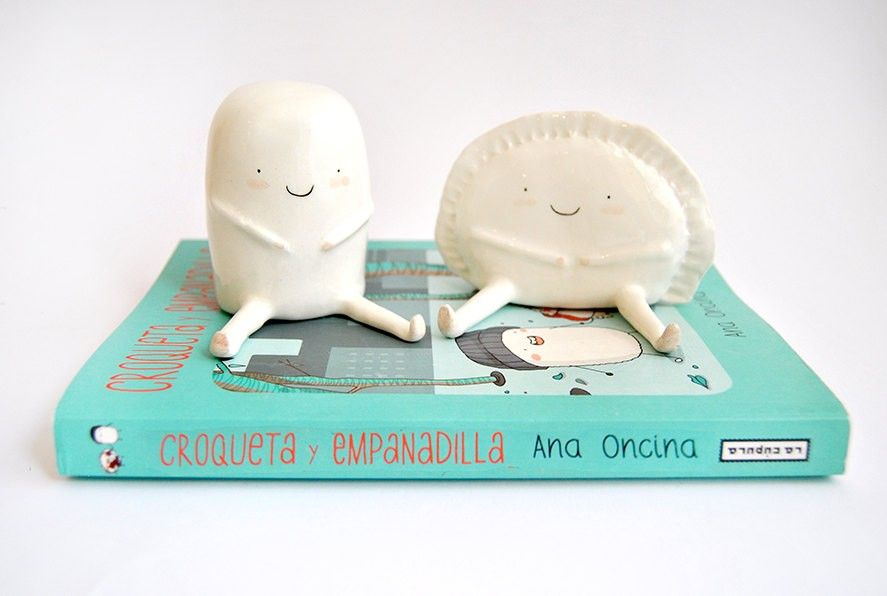 [/frame]These cuties are called 'Croqueta' and 'Empanadilla'. Measuring at around 2.5 inches in height, they are priced at €35 (around £27) for the set.[frame align="center"]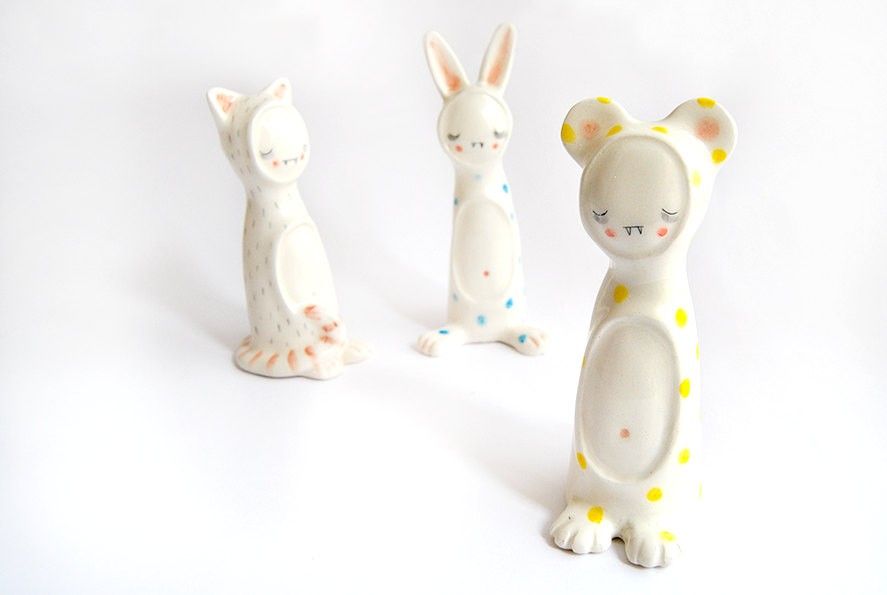 [/frame]These Little Vampire children are dressed in their best Halloween costumes and are a very reasonable €20 (around £16) each. They measure roughly 6 inches in height. [frame align="center"]
[/frame]These little miniature Arctic Foxes are almost 2.5 inches tall and 5 inches long, priced at €12 (around £10) each. The minimal details are perfect on these, it really emphasises the tone of the clay.[frame align="center"]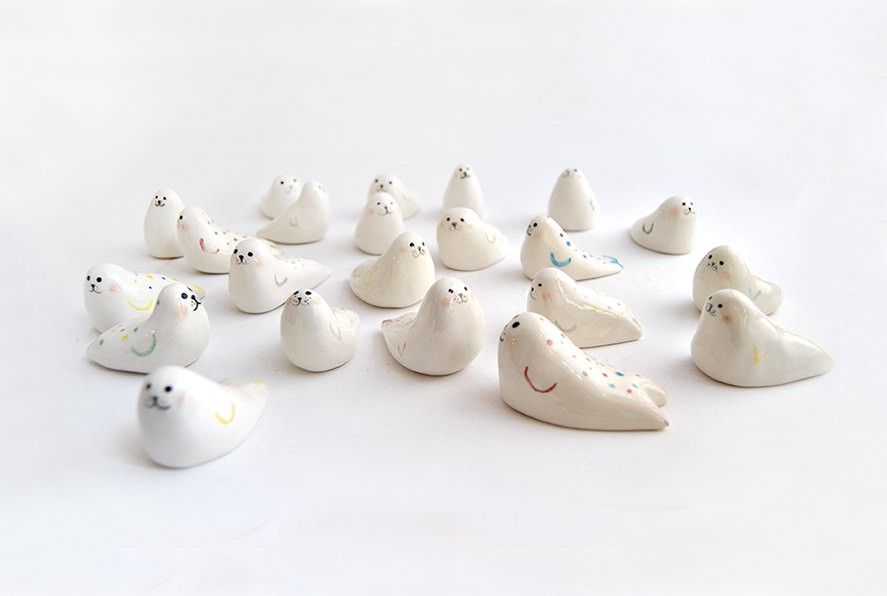 [/frame]Last but not least (except in size), these teeny spotted Seal totems are just over 2 inches long and cost €8 (around £7) each.
All of these pieces are made from white earthernware clay due to its colour and strength, and all are handmade, painted and glossed.
If you're a fan of their minimalist style, then check out their Facebook page or head on over to their Etsy store!