This is it! The final ever Cavey release!
Cotton Candy Cavey is a delicious sweet treat, bobbly and fluffy and pink!! As well as the usual Cavey sticker and carry bag you will also received a selection of free Cavey goodies picked at random from; Cavey cubes, cotton carry bags, necklaces, badges and keyrings. They are included with every order as an extra treat for you.
Cotton Candy Cavey is limited to 30 numbered pieces. Each is handmade in Holly's London studio from textured bobbly pink fleece. Each comes with a purple glitter Cavey sticker and a eco friendly cotton drawstring carry bag. Cavey is 10cm tall.
????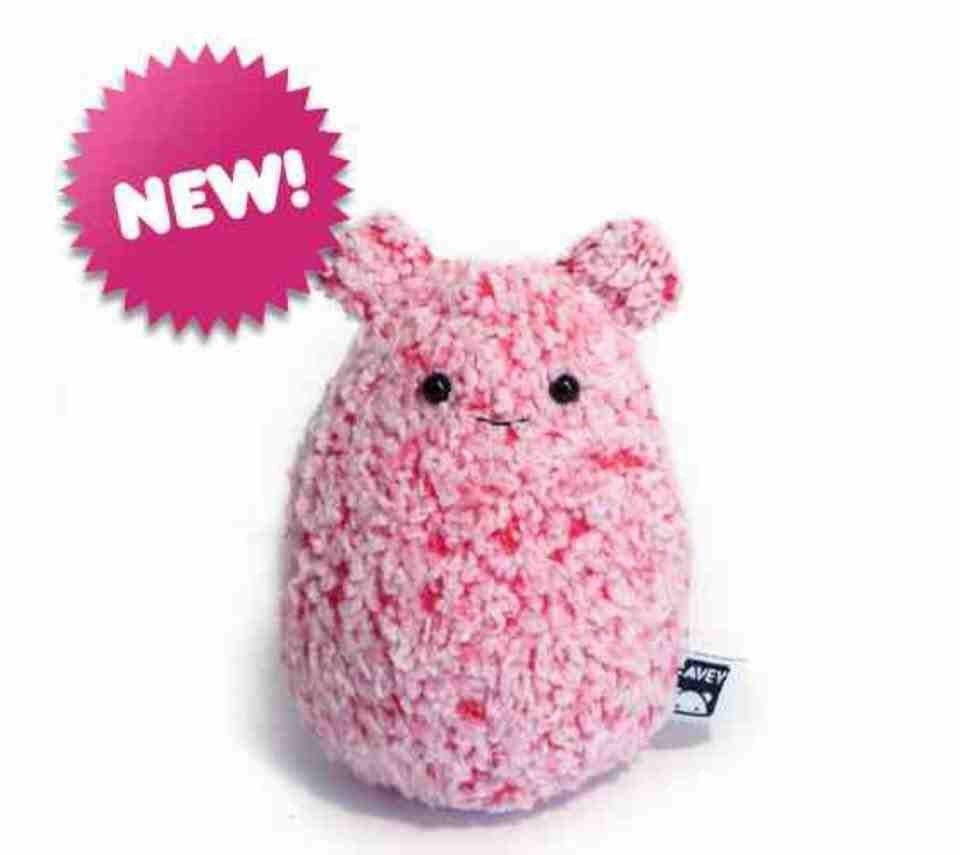 ???
Cotton Candy Cavey goes on sale on March 2nd HERE but will not ship until the week beginning March 9th, as Holly is moving but will get your order out to you as soon as she can 🙂
?

This will be a sad day for Cavey fans worldwide, both the plush collectors as well as those of us that have a fair few or the vinyl version.
TTC would like to with Holly all the best and we hope we see some surprise release every so often.
But for now that's is folks!!
R.I.P Cavey. ?