The guys over at FLABSLAB have produced a wooden figure/ statue titled BUNNY GOD. This Bunny God will have all your bunny bowing down to him. Flabslab dealing in wooden toys is a good thing, taking a small break from resin releases of late. This vibrant design is not too serious and we like it. Bunny lover or not this one will be highly collectable for all collectors.
Taking inspiration from the Rabbit Deity that takes care and looks after the LGBT community, we've created our very own BUNNY GOD. Totally colourful and sexy. Many hands make the job easier.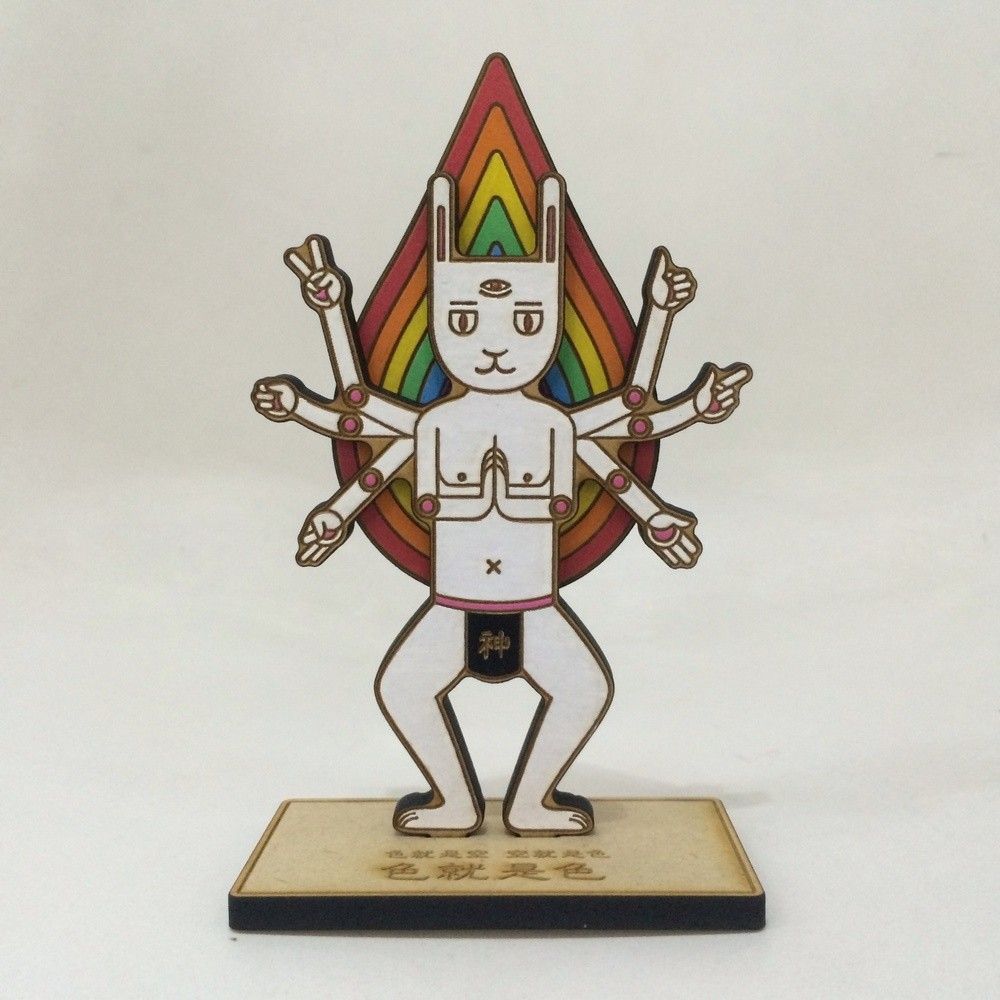 "Tu'er Shen (Chinese: ???, The Leveret Spirit) is a Chinese deity who manages the love and sex between homosexual men. His name literally means "rabbit deity".
In a folk tale from 17th century Fujian, a soldier is in love with a provincial official, and spies on him to see him naked. The official has the soldier tortured and killed, but he returns from the dead in the form of a leveret (a rabbit in its first year) in the dream of a village elder. The leveret demands that local men build a temple to him where they can burn incense in the interest of "affairs of men". The story ends:" –wikipedia
[slider source="media: 27208,27207″ limit="100″ width="1100″ height="1100″ title="no" pages="no" mousewheel="no" speed="800″]
Maybe Flabslab could go all out on the next release of the Bunny God with movable arms! how cool would that be?
Standing 6″ tall with the base. All laser cut and etched on MDF each piece is lovingly hand-painted by Flabslab and no actual bunnies harmed in the process.
You can buy him at http://www.flabslab.bigcartel.com/ priced at reasonable price of $45, around £28.