"In space, no one can hear you scream.."
Super7 announced a new killer release in their M.U.S.C.L.E. figures line! After the MASTERS OF THE UNIVERSE M.U.S.C.L.E. it's time for some rubbery taste, in space!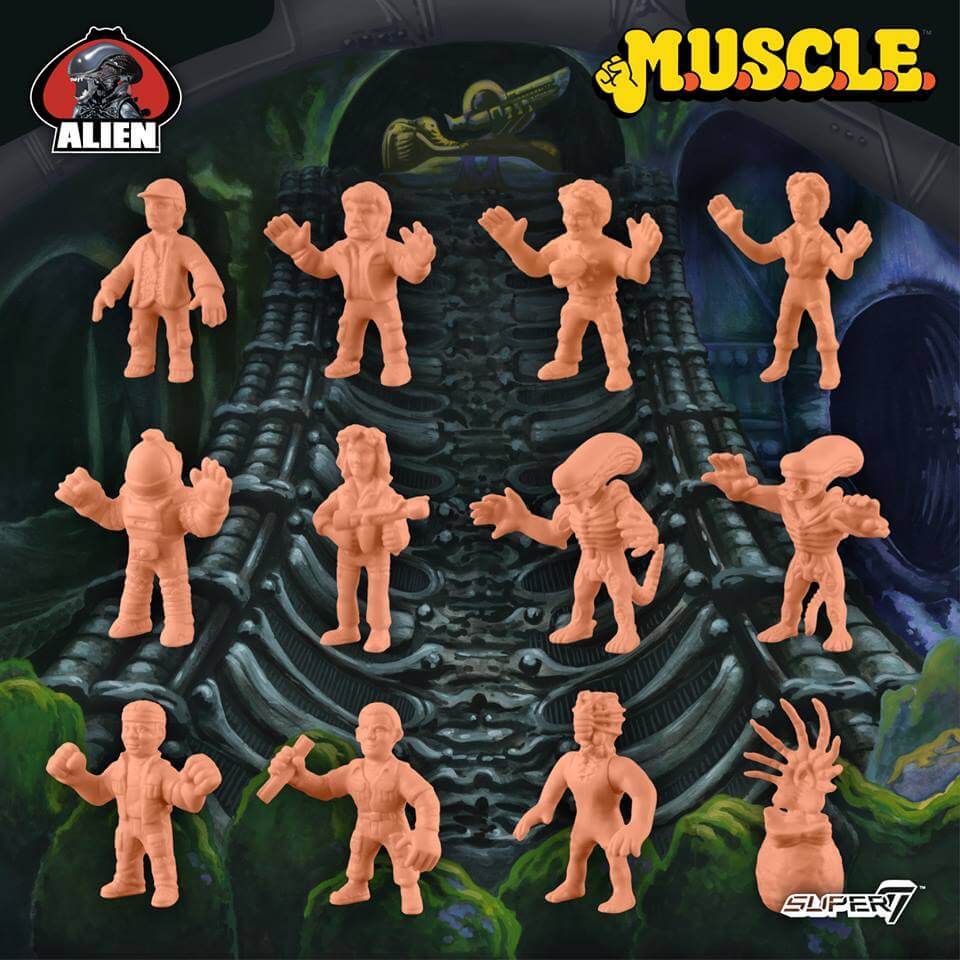 All the crew is the there, including chest busting action! Scheduled to drop on December 9th!
These will be perfect for collecting! Another win for Super7 !
Head over to  www.Super7HQ.com for more info.
Follow Super7 on Facebook, Twitter and Instragram.
*pics via Super7