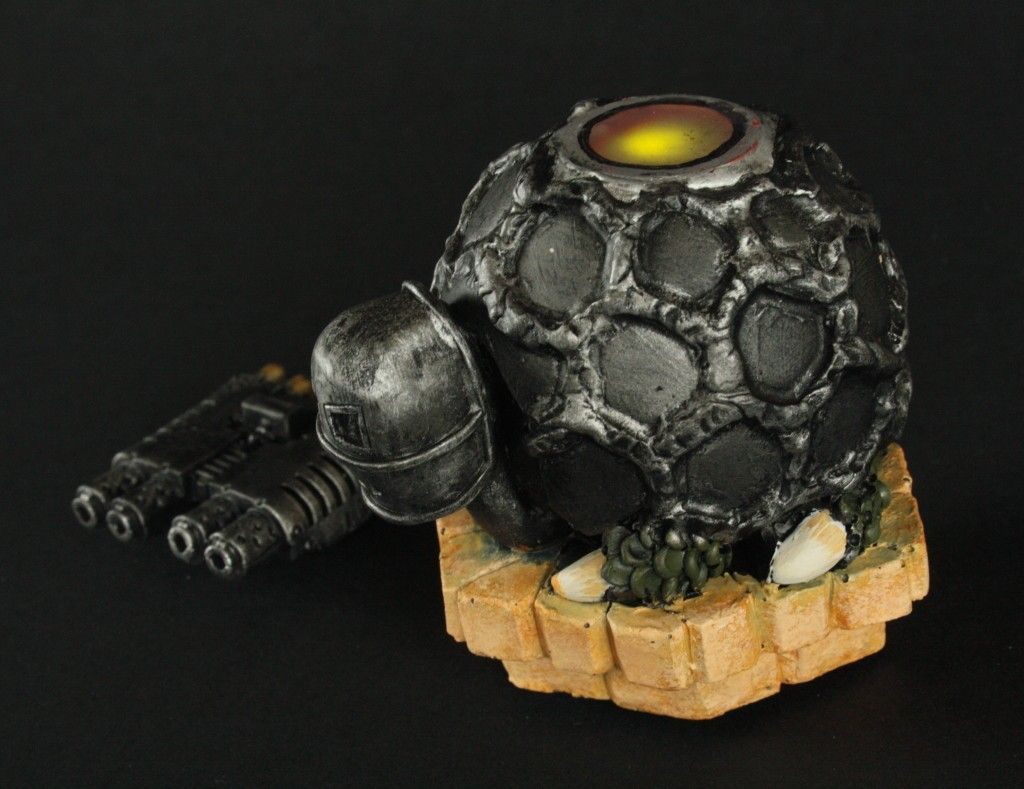 I'm a big admirer of
Andrew Byham's 'Wartoise'
and this time the 'toise is back, packing some serious heat, heavy metal and technological wizardry.
Wartoise #6,
'I Am Irontoise'
is based on Mk1 Iron Man, and includes a glowing "heart" underneath a magnetically mounted canon on top of his shell. -Very cool!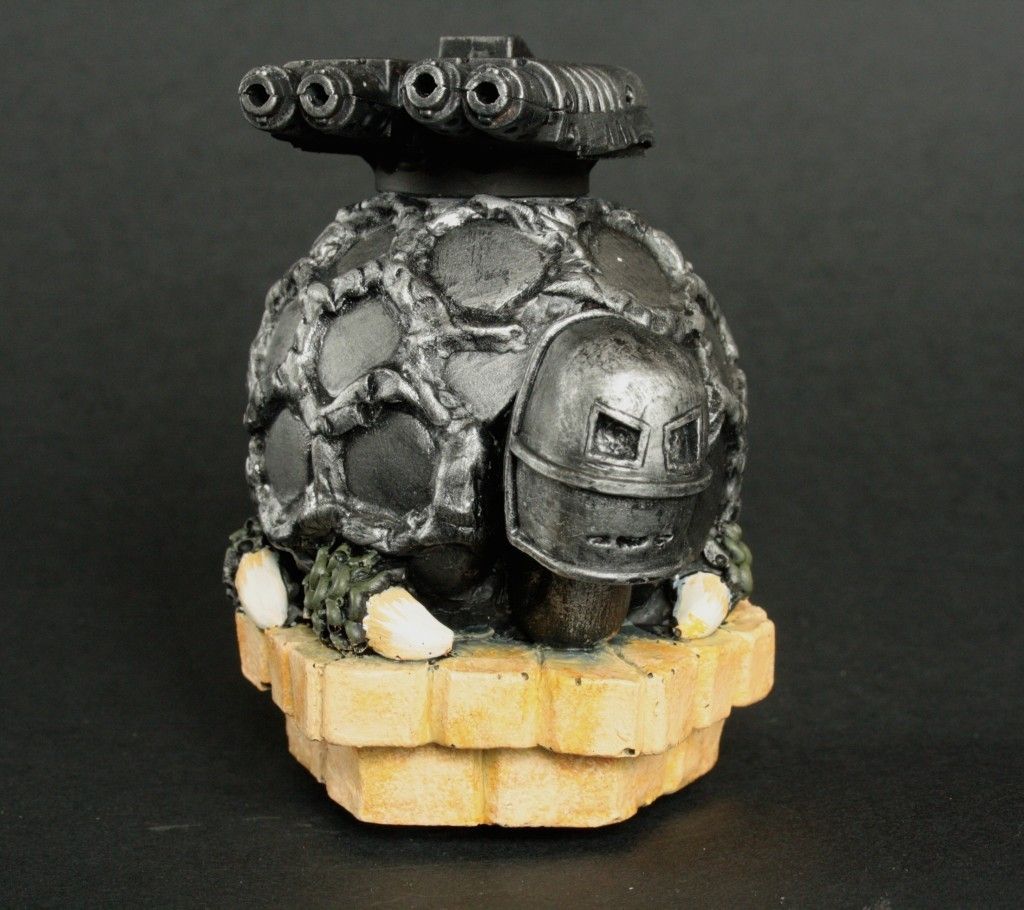 Irontoise
is injured by a booby trap and captured by the enemy, who then orders him to design weapons. His injuries are dire and shrapnel is moving towards his heart. His fellow prisoner constructs a power cell to keep the shrapnel from reaching Irontoise's heart, keeping him alive. In secret they use the workshop to design and construct a crudely welded carapace constructed from iron plates, with a magnetically attached gun turret hiding the glowing power cell.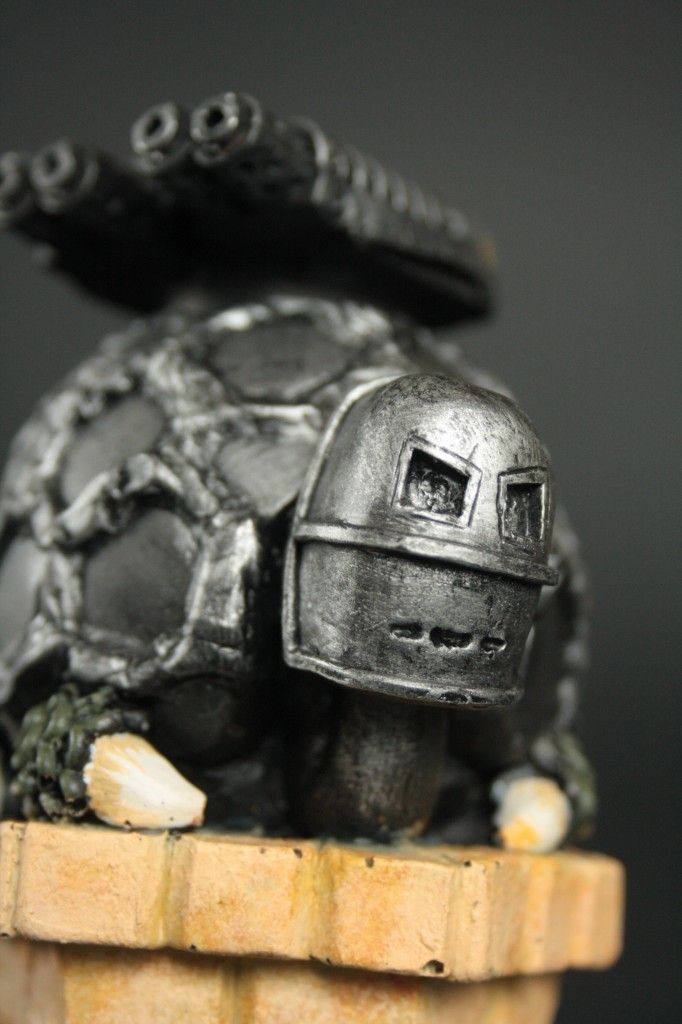 Resin figure with polymer clay, Warhammer 40k weaponry and LED glowing power cell, painted to a gunmetal finish in acrylic.
Be quick before this gets snapped up, you'll be looking to 'shell' out just £50 + postage