This is "The Guardian of Devotion, circa 1886" a custom munny by DeeTen that was done the Valentines Day show at Suburban Vinyl, using a mix of metal, wood, clay, acrylic,and clam shell.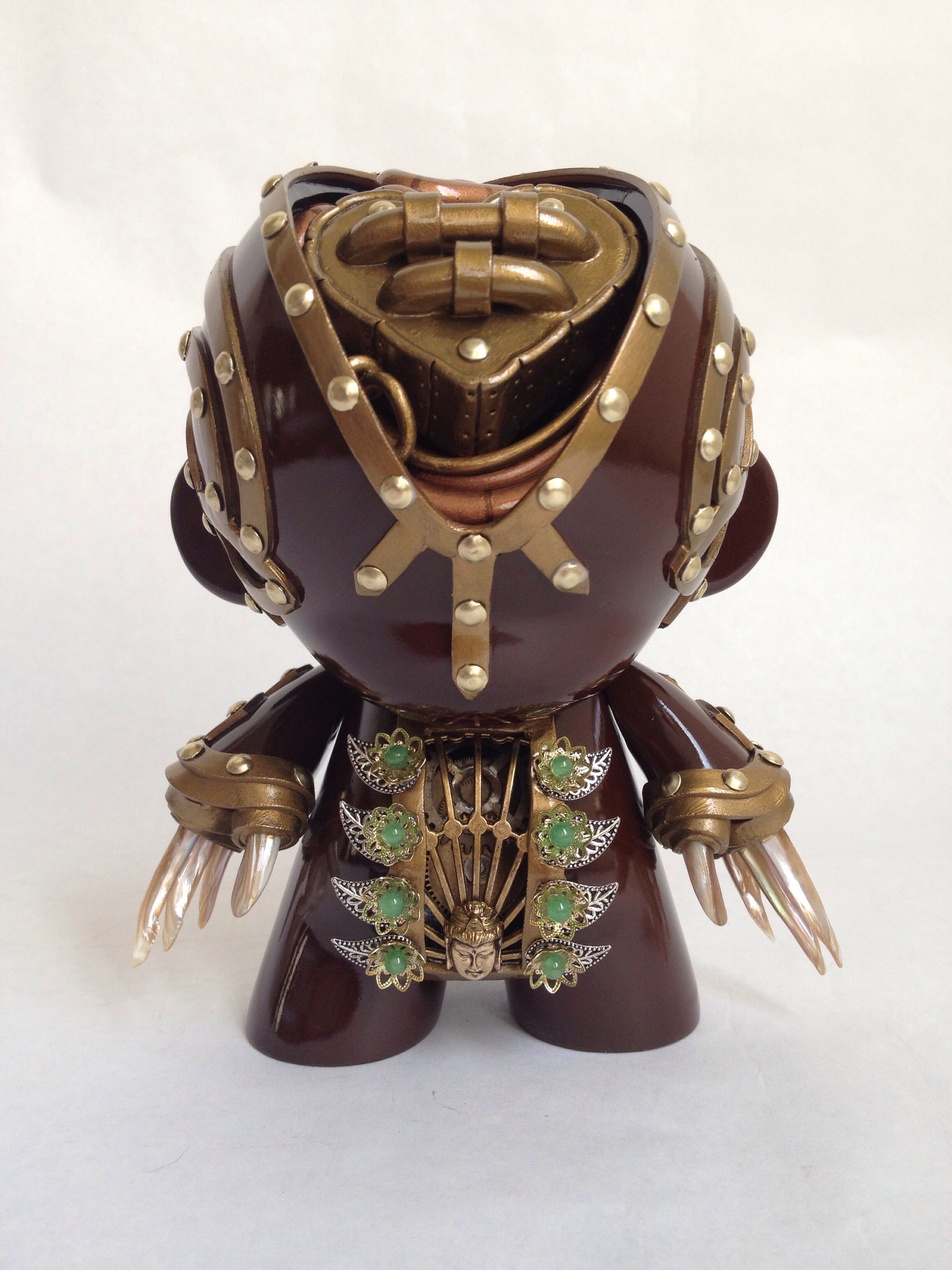 This piece is still available HERE for the price of $325, so if you like it go grab it.
You can also check out DeeTan's work on Instagram, Twitter and his online store.