Flatties get in on the Re-Moled custom show with their take on Kerry Dyer's MoleXL! Except they went one step further and cast the Mole in pewter. Meet The Mole Hunter. Pew, Pew, Pew!
[frame align="center"]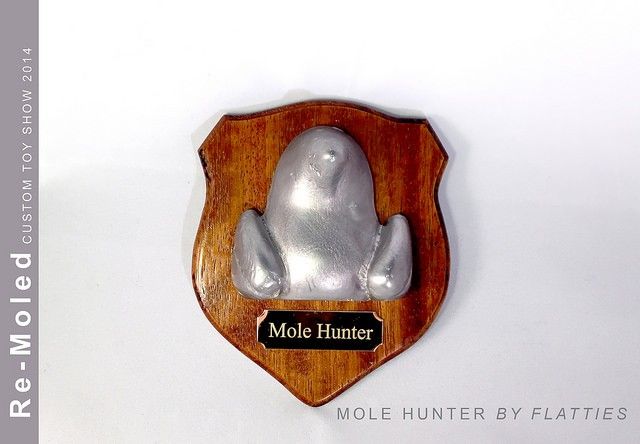 [/frame]
The Re-Moled show takes place at the Loading Bar in Stoke Newington on Saturday 6th December from 6pm onwards. Come down if you're in the area!