2013 was a sad day when UK's Stuart Witter left the scene leaving a hole within the UK community. We've personally missed Stuart Witter work as it was unique and had stunning finishes to most things he created or customised. 2016 Stuart had signs of a comeback which he produced a TOHO Cultist which was a part of Martian Toys show at NYCC 2016. TODAY better than a BATMAN's Bat signal Stuart Witter uploaded custom Kidrobot Dunny hopefully signalling a comeback this year.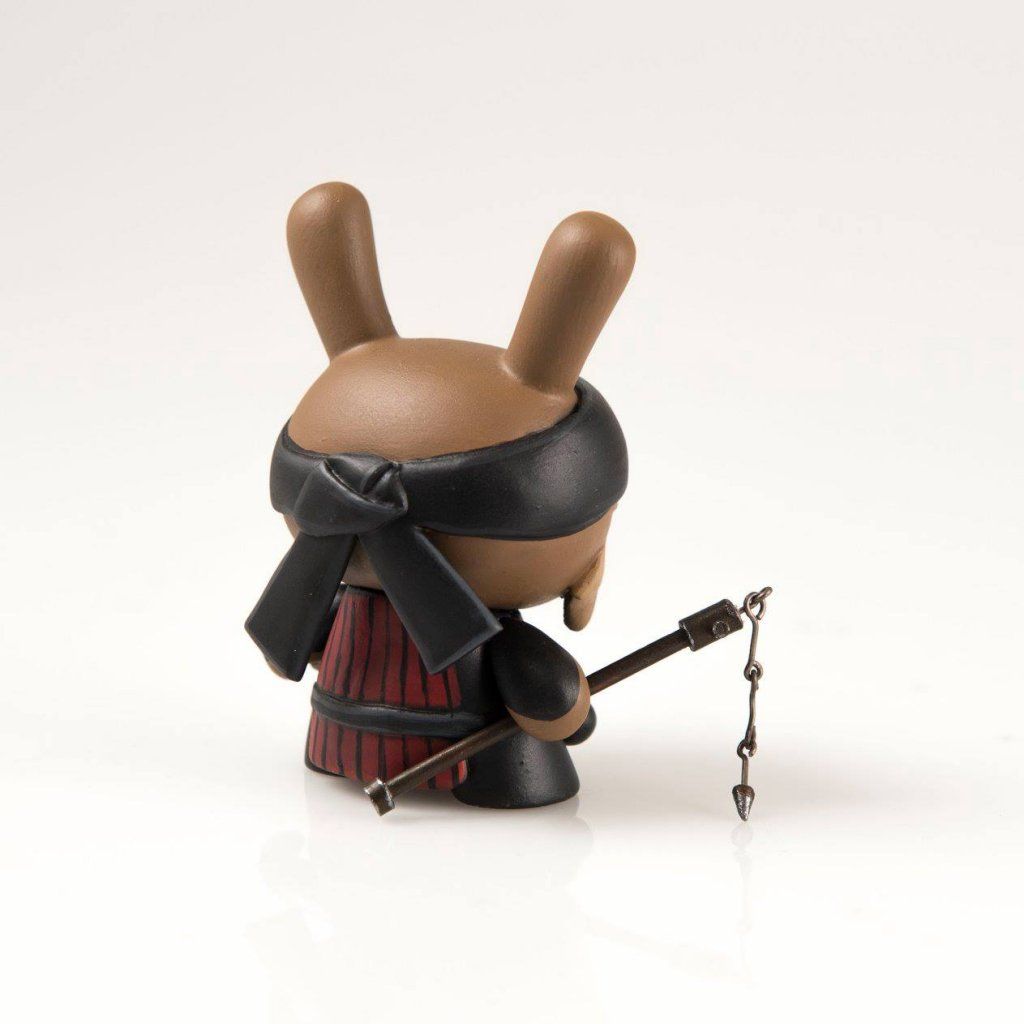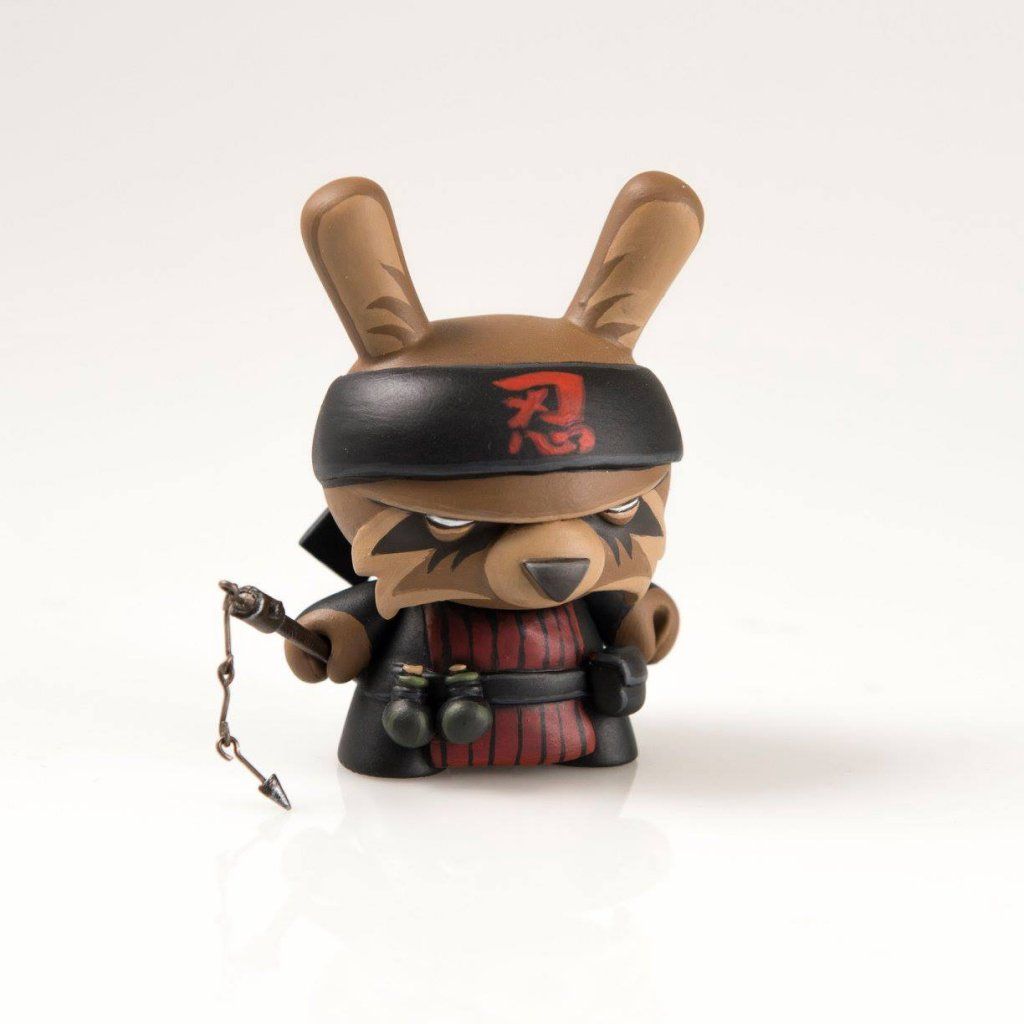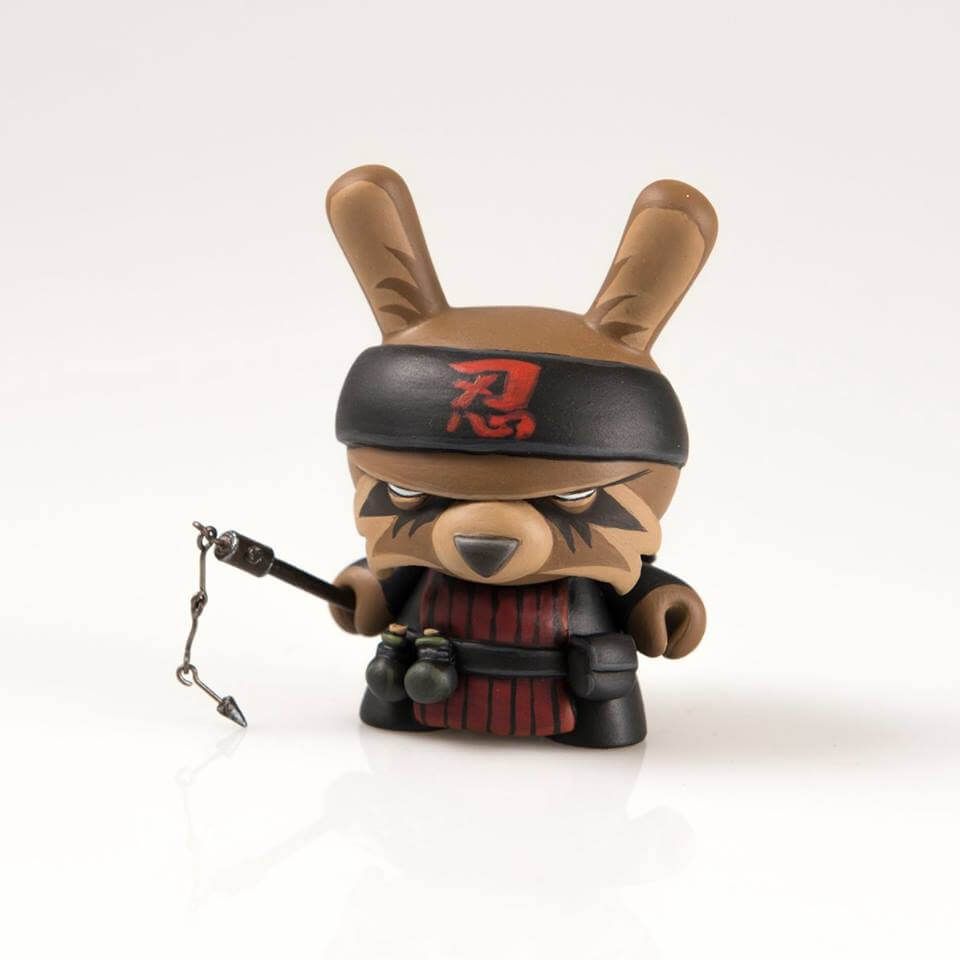 Stuart Witter smashing up the classic Kidrobot Dunny like he's never been away. Stuart signature eyes all over this Ninja Dunny. One thing I have to say is if you're not fluent in Asian calligraphy I personally wouldn't touch it. Ask someone who knows it and paint over a template as it sticks out like a saw thumb if you're not fluent in Asian calligraphy. Still a sick custom Dunny and dam we've missed Stuart Witter. 2017 already looks promising!
TOHO Cultist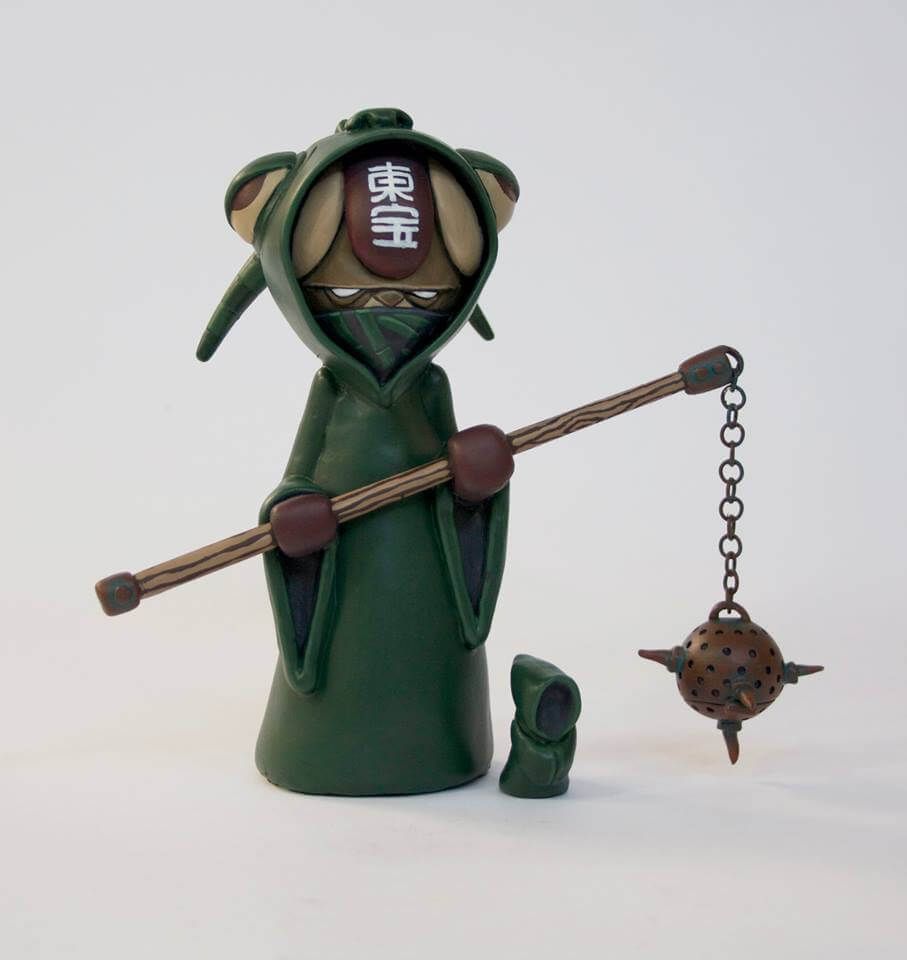 You can find Stuart on Twitter  and Facebook .