Darren "Klang" Clegg have been a very busy boy of late, so let's run through the customs that are available right now.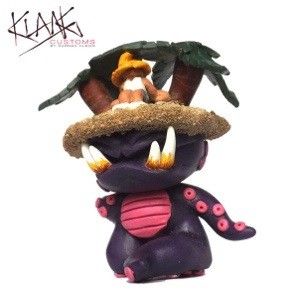 'What lies beneath'
Tropical islands, so beautiful and peaceful. But have you ever wondered what if its all a big trap, what if they are just elaborate hats made by monsters from the deep?
3 inch dunny
£35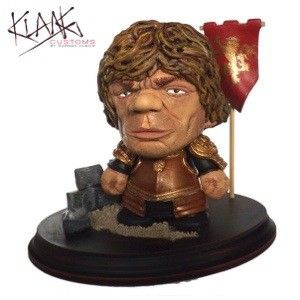 'Tyrion Lannister'
From the Epic 'Game of Thrones' comes Tryrion Lannister, the third and youngest child of Tywin and Joanna. Tyrion is a dwarf; because of this he is sometimes mockingly called the Imp and the Halfman. He is one of the major POV Characters in the books. In the TV series, Tyrion is played by Peter Dinklage.
4 inch mini munny
£80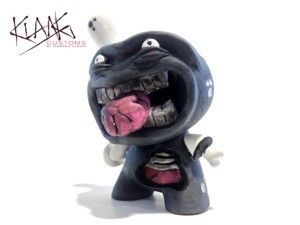 'The Stupid Zombie'
In life this dunny was not the sharpest tool in the box, now a zombie things are going any better. His flawed logic was to instead of chasing the living and eating their brains, he would just dig into his own.
3inch dunny
£35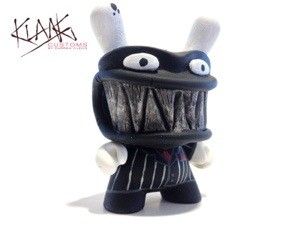 'The Demon Banker'
This dunny lives on the shoulder of all the banker out there, but instead of there being an angle on the other side this guy ate it.
3inch dunny
£35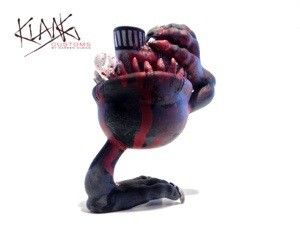 'The Dunny Eater'
This odd creature feasts on dunnys. With no eyes to see where its going, it stumbles around hoping to bump into its next meal and if an unlucky dunny does get caught, they don't last very long!
3inch dunny
£35
All the above are available from Collect and Display right now so go pick up a nice custom at a great price now.
Also check out Darren on Facebook or on Instagram: @darrenklangclegg