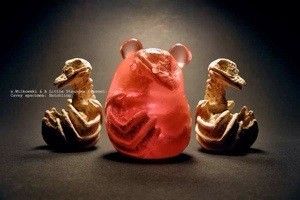 So a while back we showed you the above picture of the newest piece from Cavey's 3rd birthday show.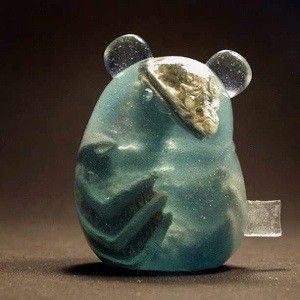 Well myself and Rob were always going to be the TTC guys getting one of these, as rob is a big fan of Scott's work and…..well some say I have a Cavey obsession.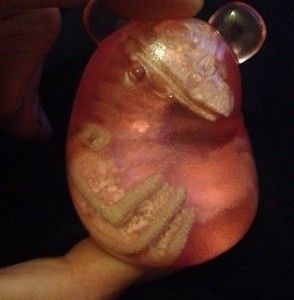 So when I got a call to say I had a package from Mr Wilkowski I was super stoked to get home and have a look, bearing in mind rob already had his and had teased me with photos (the swine).
When I opened the box and took the little guy out it really left me stunned, this is my first double cast piece and what a great one to pick.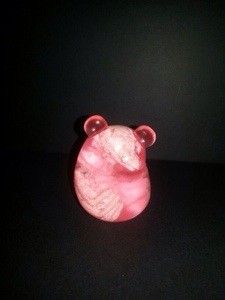 The "outer" resin is pinker than the release shots but it makes it better in my opinion and it means you can see the skeleton inside clearly.
Yes you can see the mould lines but it doesn't take anything away from how good the finish is, so enough of me banging on about my love for this freaky little Cavey and I'll let the pictures do the talking.