It looks like Leicester based artist Klang Customs (Darren Clegg) has been very busy this last few weeks. With three releases due to drop this week, we have the lowdown on each of the series. Klang hits three of my favourite things in life with his latest customs, read below for more information…
Uh Oh
Everyone loves a good beard, and these 3 bearded, bare-chested, grinning Dunnys by Klang hit the spot. The Uh Oh's are hand sculpted & hand painted with vinyl paint are available for £35 each and will be available from
Collect & Display
this week.
[frame align="center"]
[/frame]
The Uh Oh's
Icey Cream
After beards (obvs!), what is the greatest thing on the planet? Ice Cream. Right?! Klang has customised these 3″ Dunnys in to three Icey Creams, each coming with a choco flake, a cherry & sprinkles. It tastes so good, it can't help but lick itself. Each Icey Cream will be available from
Collect & Display
this week and will each cost £35.
[frame align="center"]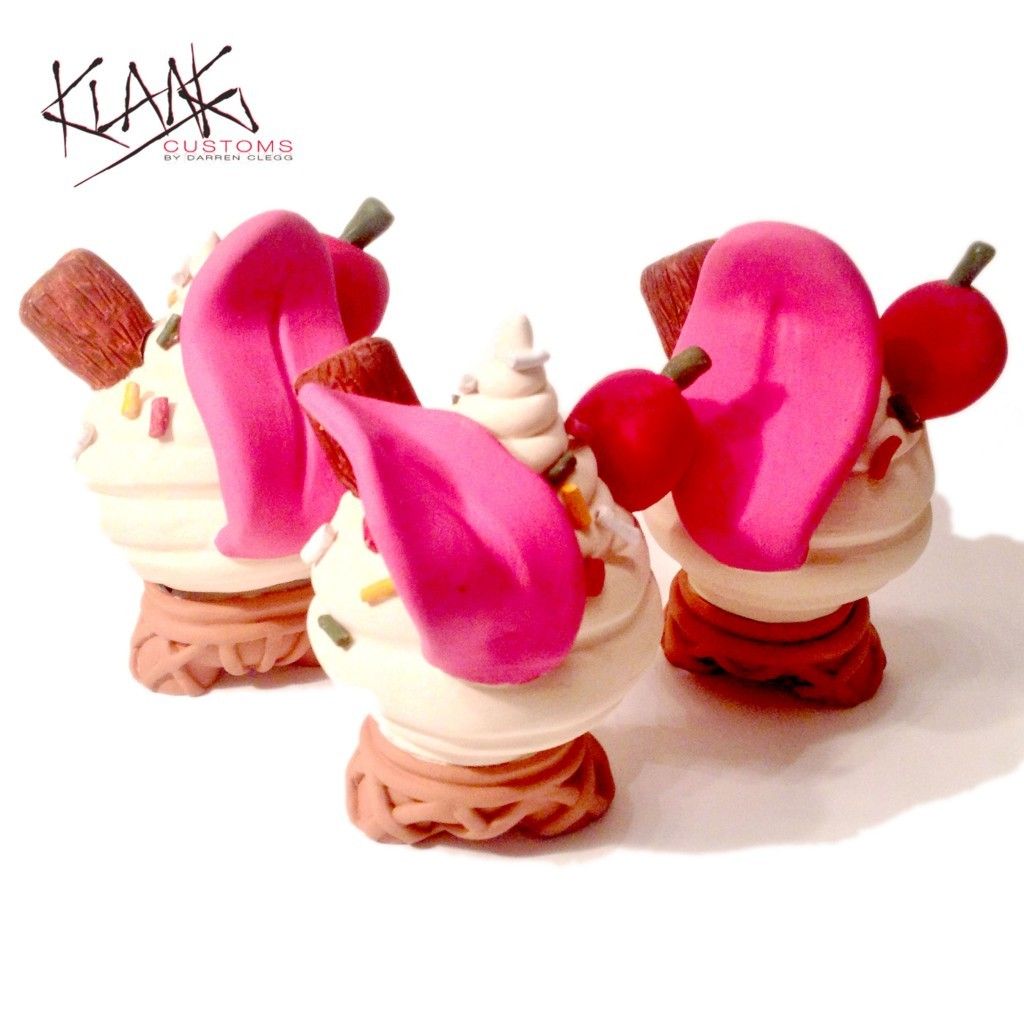 [/frame]
Icey Creams
sTEArike
So my beard is in full flow, I have my ice cream at hand, what do I want to do with my day. Head down the local ten-pin bowling alley and hit some strikes. This is exactly what Klang has done. Using the Lunartik Cup of Tea as the platform, Klang has replicated the bowling experience, and definitely hits a strike with these three. Each are hand-sculpted & painted. Those Bowling balls look sick. sTEArikes will cost £35 and again be available this week from Collect & Display.
[frame align="center"]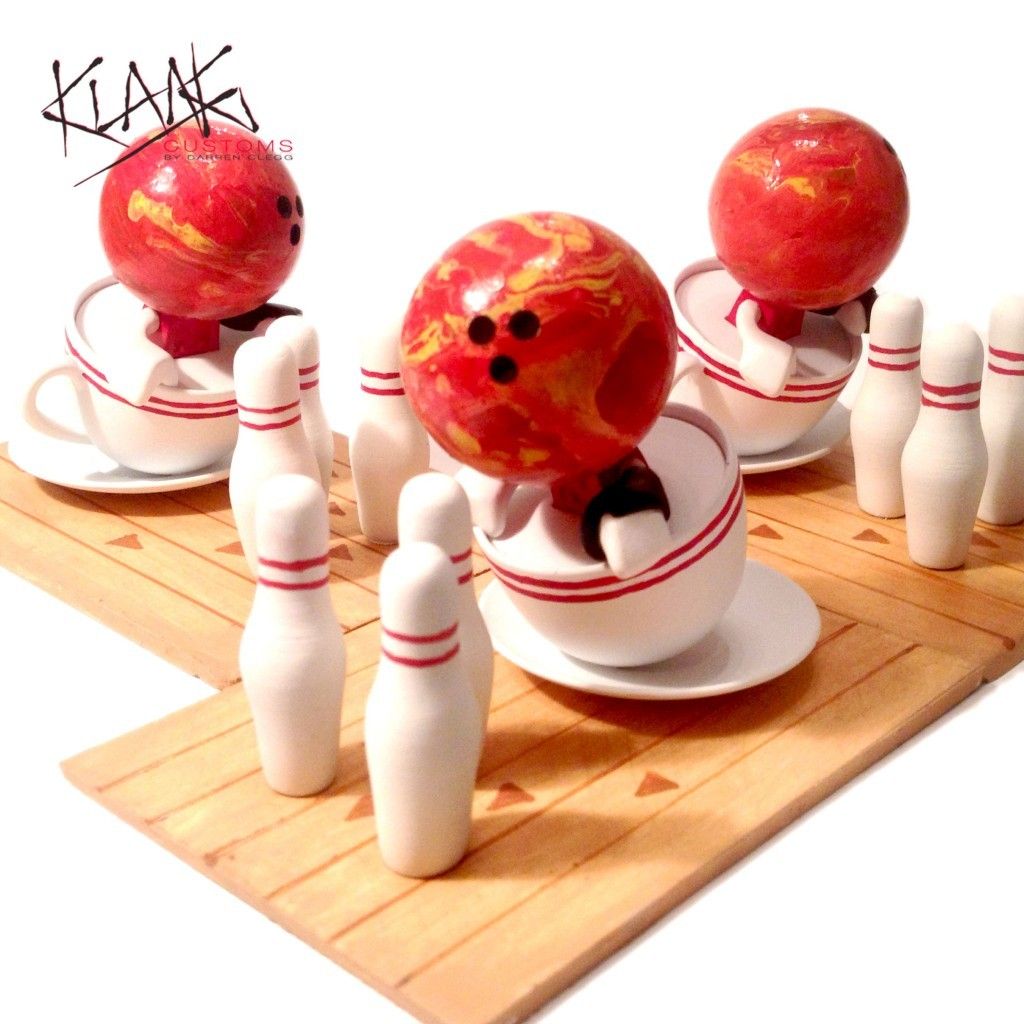 [/frame]
sTEArike
If you're interested in seeing other work that Klang Customs have produced, head over to their Facebook or Flickr pages.