Move over Kamen rider hello RAMEN Rider! Dolly Oblong blasted us with Dairobo Z Ultra  a few days back and she's set to release this badass custom! lord help our credit cards and F5 button.
As always her work looks top notch so clean like a full production toys and with that vibrant colour scheme and cartoon edge. This time she puts her take on the Kamen Rider (Masked Rider), a classic television series and weekly science fiction manga created by manga artist Shotaro Ishinomori.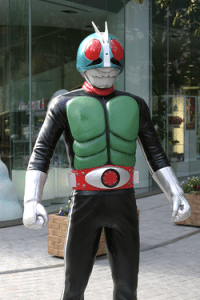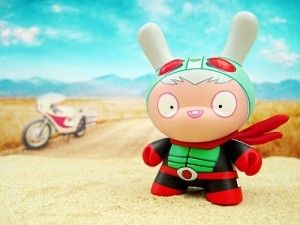 This little dude is mad about only 2 things, watching his favourite Tokusatsu hero Kamen Rider and.. yes you guessed it: eating ramen. What better way to combine both hobbies than running around in a Kamen Rider suit while eating ramen?
I am being serious I REALLY cannot wait for ToyConUK 2014! with less then 2 months away everyone should be saving the money to grab a couple of Dolly's creations.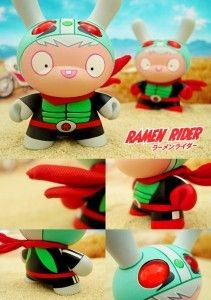 Ramen Rider is a hand painted 3" custom Dunny, which comes in 2 versions:
Ramen Rider 1 (silver)
Ramen Rider 2 (red)
Both versions will be available Thursday Feb 20 7pm (GMT)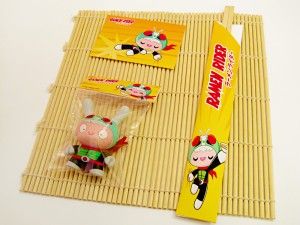 Ramen Rider will come with a pair of chopsticks in Ramen Rider Kick sleeve. So you can chomp away on a bowl of Ramen n___n and each custom is made to order with a max of 3 per design.
Good luck with the work load Dolly  x___x
They will be Available over at Dolly Oblong's Shop HERE 
Follow Dolly Oblong's work Via all the social media.
(all photos are taken from Dolly Oblong media sites)