Lisa Rae Hansen has just made some exclusive Love Monster MegaSeth for Tenacious Toys Super Series Sunday.
Tenacious Toys "Love Monster" Edition named after one of Benny the owner's beloved Pitbulls.
This is a Super Series Sunday Release from Tenacious Toys, on sale Sunday 2nd February, there will be 8 pieces.  Each comes with a mini print and a badge priced at $60 USD around £39.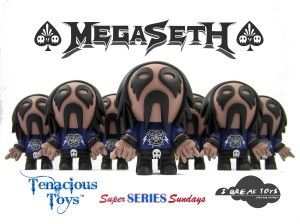 I am really digging the Pitbull logo another great design by Lisa.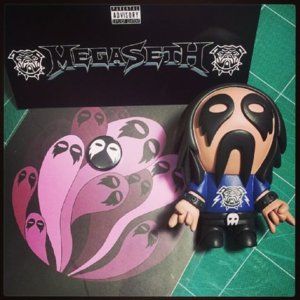 The packaging and print has the same quality as the original  Love Monster MegaSeth.
All carefully hand panted from resin casts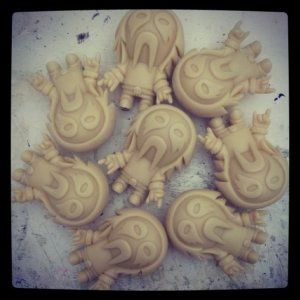 If you want to pick one up then head to TenaciousToys HERE on the Sunday 2nd February.
Check out more Lisa Rae Hansen work Via