Taylored Curiosities has sent an Okemordyn "The Gibblegump Love Spot" edition for the  Heart Strings exhibition on the 8th of February 2014 at Sub-Urban Vinyl Toys and Art in New Jersey, Ready to the romance season.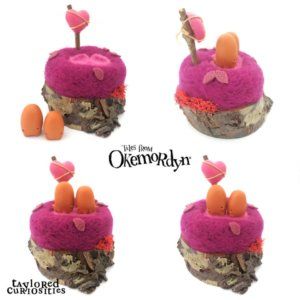 Taylored Curiosities as always uses a combination of nature, needle felting, sculpting, casting, painting and imagination.
If your not lucky enough to get hold of Gibblegump love spot I hear she will have some at the upcoming ToyConUK 2014.
Need more info for the SubUrbanVinyl show visit the website HERE
Address
4 Frederick St,Waldwick, New Jersey 07463