It's Saturday night, we should all be rocking out! We are, are you? We know for sure that Bat Sabbath, by ibreaktoys, is going hell for leather this fine evening! A commissioned custom Lunartik Mini-Tea, ibreaktoys lets her inner rock demons out with Bat Sabbath!
[frame align="center"]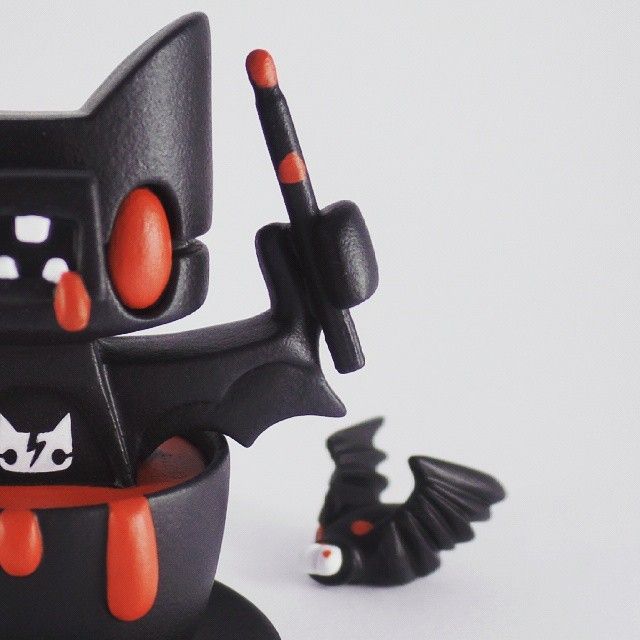 [/frame]
We love the little cat/lightning log on the front of this custom Mini-tea. Meow. We love anything that is related to the Metal and Cats. So Bat Sabbath hits everything. This is unfortunately a commission, but we are sure that if you reach out to ibreaktoys, they'll sort you out! Go HERE now and see what you can come up with! That's what The Toy Chronicle did, and now we have an interesting Taylor Swift/MegaSeth collabo on the go…..