Leecifer's PickledBaby gets the custom treatment, by our very own UK based artist PJ Constable. We were more then happy for him to be on the list of artists involved in the "PickleBaby Little Green Men" Art Show at SubUrban Vinyl. PJ decided to do something ambitious and sculpt his own version of the character completely from scratch and boy did smash it! PJ never fails to impress and you can tell the years of hard graft has paid off.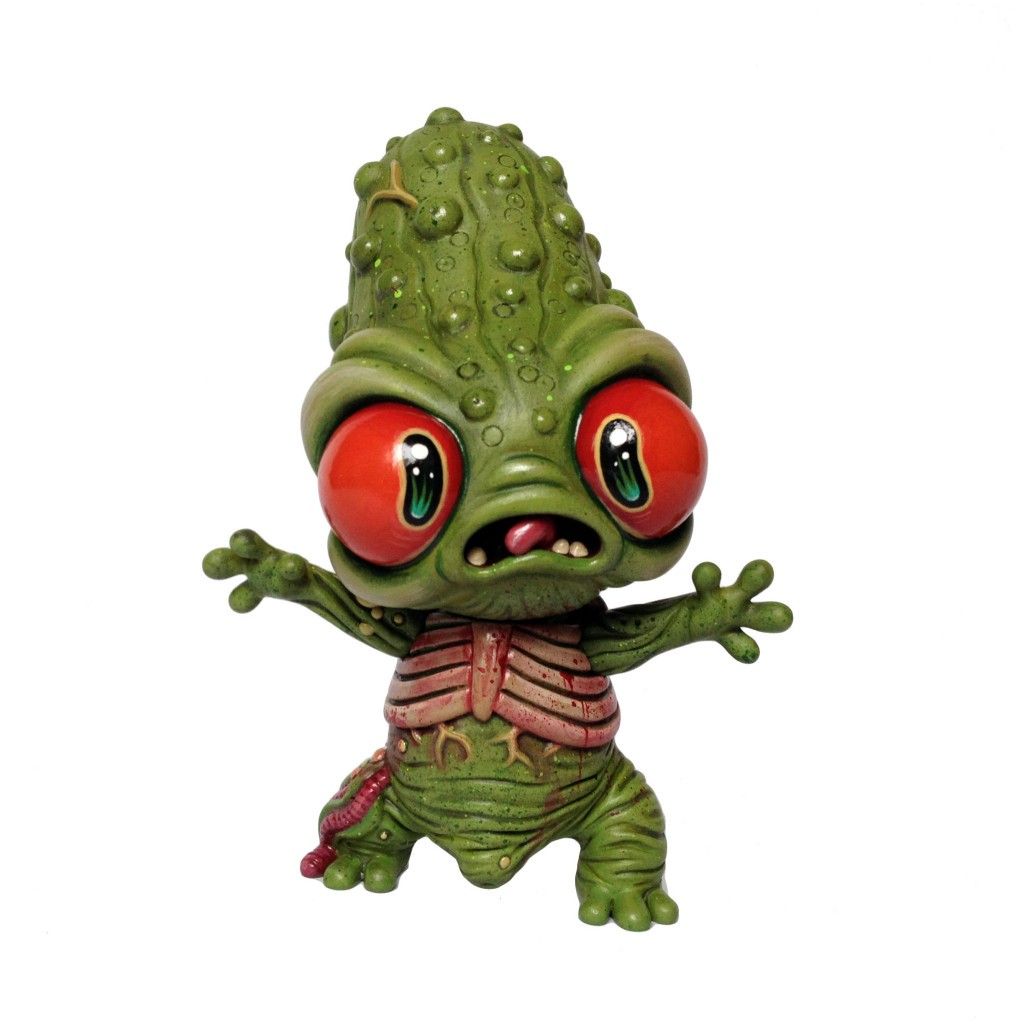 From the expression and the dark colour wash making the texture standout is an example of PJ's quality in his work. The finer details like the blood and gloss on part of Pickle baby. I personally like how PJ has incorporated his trademark eyes and mouth to Pickle Baby. Custom or a unique piece like this PJ will always shows his talent.
"The materials I used include aluminium foil and wire for armature and Super Sculpey to sculpt the actual character. Each component was done in one take (normally I sculpt a bit, bake, sand and repeat until the sculpt is complete). The sculpture consists of 5 pieces which come apart, the Head, Body and Arms. with one point of articulation at the neck. One of my most complex and detailed pieces to date and I had so much fun making it!"
[slider source="media: 23660,23662,23663,23661″ limit="100″ width="1000″ height="1200″ title="no" speed="800″]
Pickle Baby will be available to view and purchase at the 'Little Green Men' show at
Suburban Vinyl
A list of earthly conspirators practicing a wide variety of artistic disciplines has been revealed  to include (in no particular order) – JC Rivera • Josh Herbolsheimer • Betso • Daniel Talone • Paul Kaiju • Jason Limon • Carson Catlin • Brent Nolasco • John Grayson • PJ Constable • Scott Tolleson • Jay222 • Bwana Spoons • Tim Lee • Mechavirus • Scott Wilkowski • Yosiell Lorenzo • Flat Bonnie • Bob Conge • Lou Pimentel • Josh Kimberg • Matt Walker • Nathan Hamill • Joe Scarano • Task One • Spanky Stokes • Southerndrawl • valleyDweller • Blazon Brikhaus • Bleeding Edges • Nemo • Mikie Graham • Furry Feline Creatives • Dead Hand Toys • George Gaspar • Jacob Jams • Candie Bolton • Eric Broers • Daniel Fleres • Stacia Murphy • Pon • Cash Cannon • Soko Cat • Nebulon5 • DrilOne • Leecifer & more!
Time to gather up your
magnetometer, Ronco pocket radar, panoptic digitally assisted video recorder and 
fellow UFO nut… hunters for a PickleBaby encounter of the 5
th
kind (partying w/ the aliens) at
4 Frederick Street Waldwick, NJ, 07463. Just don't park on the crop circle! Sightings will continue through June 13th.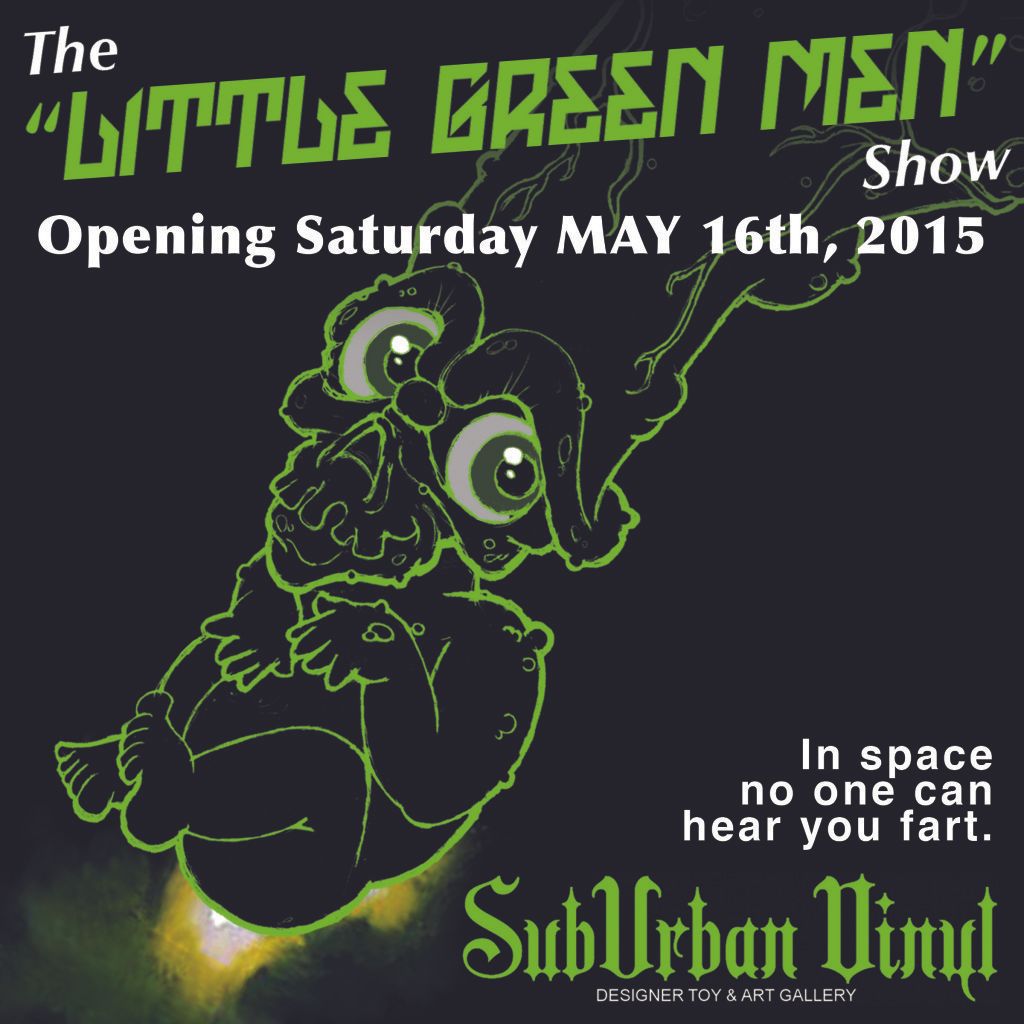 Contact Leecifer via