Whilst at NYCC last weekend we met a whole bunch of new awesome artists, one of which was We Are Hungry Ghosts. We The Hungry Ghost was born and raised in the Bronx. His art is heavily influenced by his steady diet of comics, horror and Japanese culture. Obsessed with the folktales and urban legends of numerous cultures, they greatly influence his work. One of the pieces at New York Comic Con that caught our eye was his Custom Geode Dunny Series.
Taking the Kidrobot Dunny as a platform, We The Hungry Ghosts has created a crystalised version of the iconic 'DTA Hall of Famer' Dunny. These look fantastic. If our memory serves us correctly, each custom 3inch Dunny can take up to 30 hours to crystalise. It is great to see an artist take this platform in another direction to what we are usually seeing in the Designer Toy community. Fair play, We The Hungry Ghosts. Fair play.
[frame align="center"]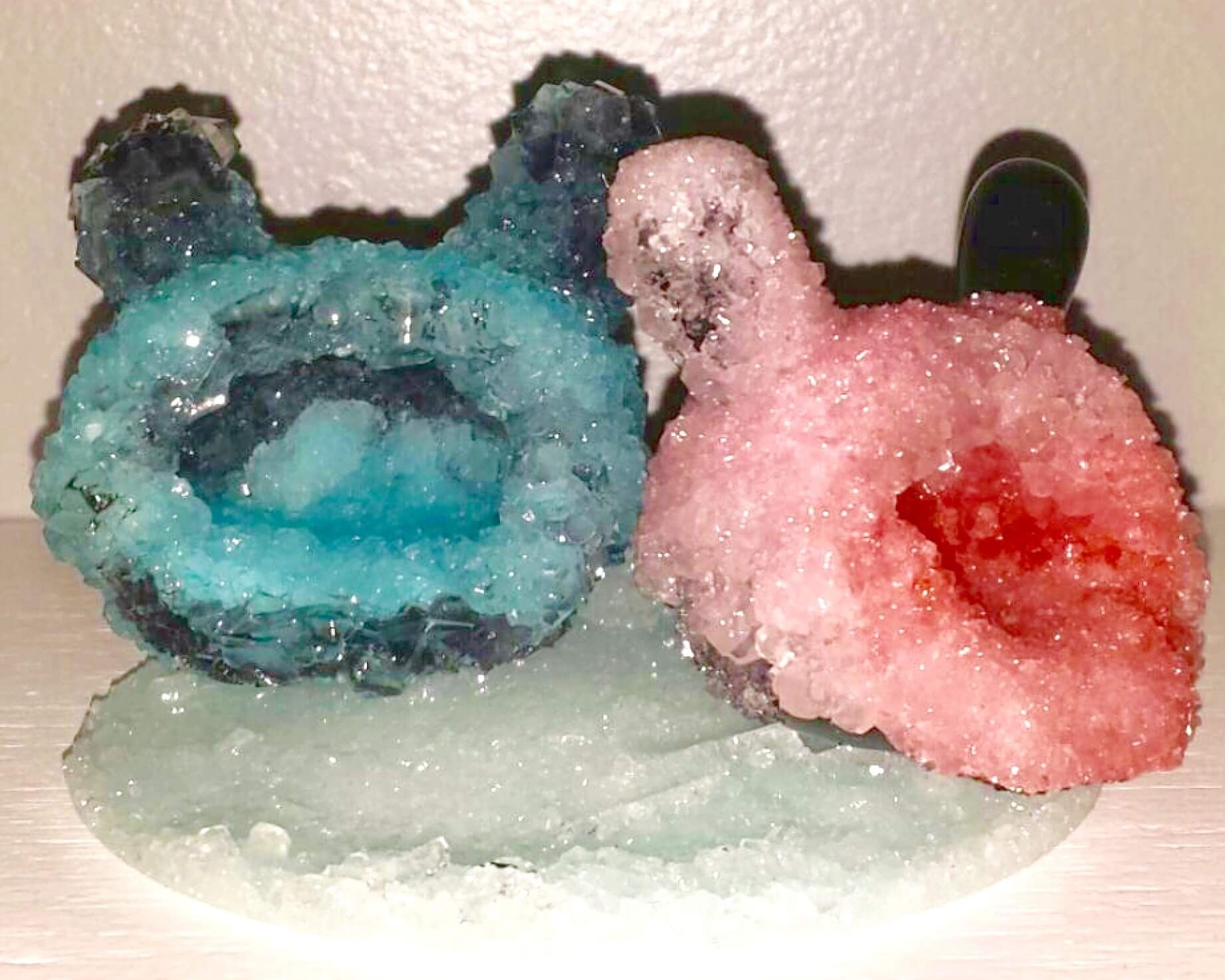 [/frame]
The 3inch Geode Dunny Series was available to purchase during NYCC weekend. Three of five sold, meaning you have the chance to grab yourself something unique & awesome HERE. Priced at $75/£49. The two available are Orange Creamiscle and Green Monster.
[frame align="center"]

[/frame]
You can check out We Are Hungry Ghosts on Instagram & Facebook, as well as their website wearehungryghosts.com.