Furry Feline Creatives are about to 'release' their new Poop Monster resin figures. These angry looking Poop figures are about to create a stink in the community. We've all known someone who has encountered a Poop Monster in the past. You know a friend who may have had a dodgy Friday night Kebab, or one too many pints of Guiness. Now you can own your very own Poop Monster.
[frame align="center"]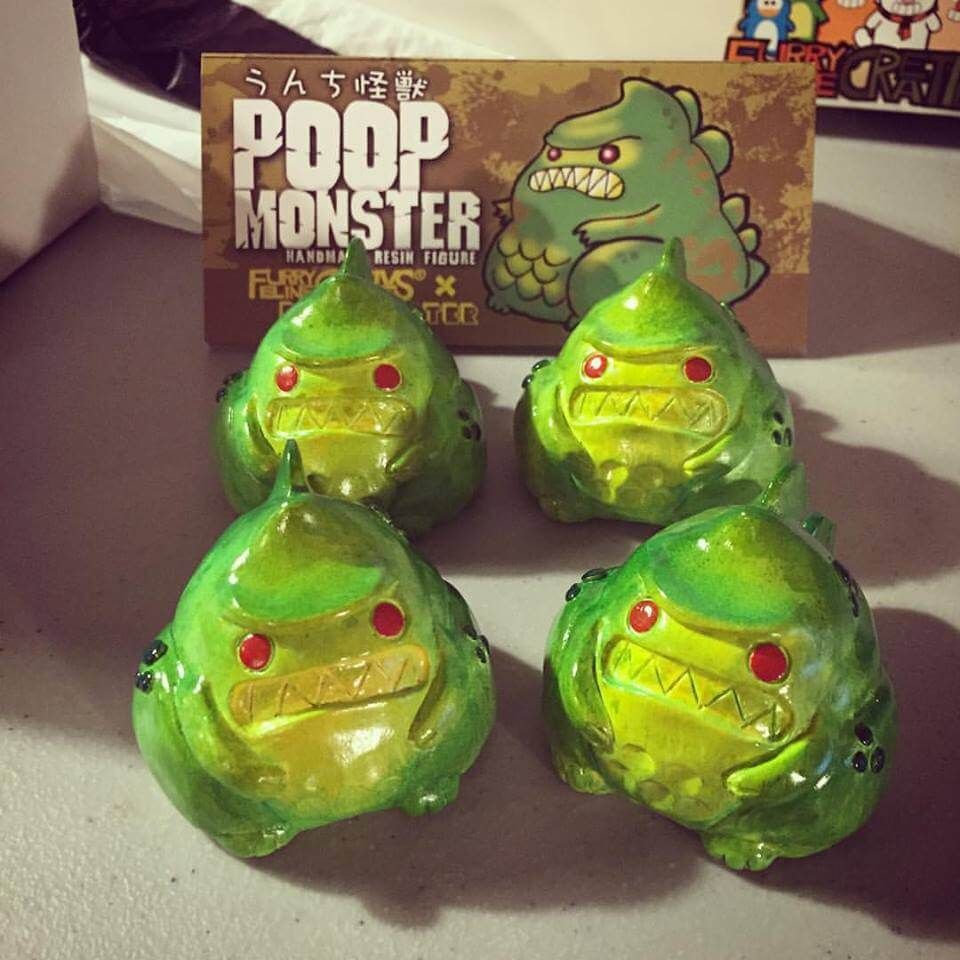 [/frame]
Measuring 2 inch tall & 2 inch wide. 100% handmade & hand painted by Cheri Ong, using resin and Monster Kolor paints. Poop Monsters will be "coming out" to select retailers signed, with each one exclusive to their own – such as Pop Monster, Tenacious Toys and Suburban Vinyl to name a few.
Yes, there will be some "droppings" that's going to happen nationwide.  Happy Pooping!