WuzOne takes on a world renowned character, non other then Mickey Mouse. WuzOne does what he does best and thats put his spin on things. If Kidrobot ever gets to do a Disney licence and needed someone to design a Dunny for the release. We would certainly like to see Mickey Messy on the list. One custom Kidrobot Dunny not over complicated, simplicity goes along way.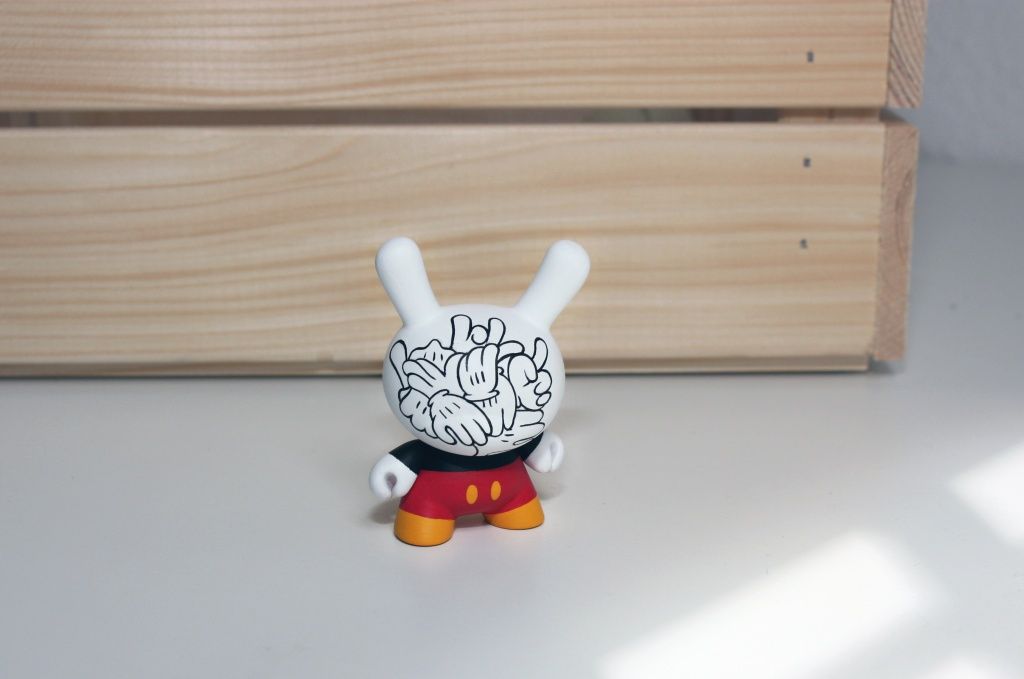 "This time is a series based on one of the cartoon character most represented in the toy world. I wanted to do something more conceptual. His name is Mickey Messy"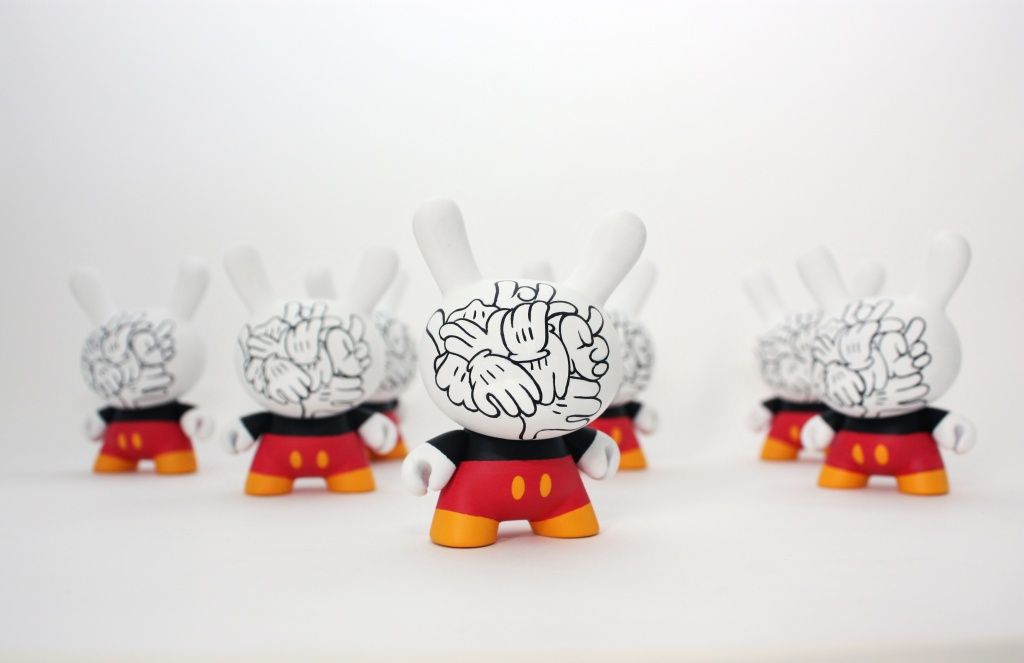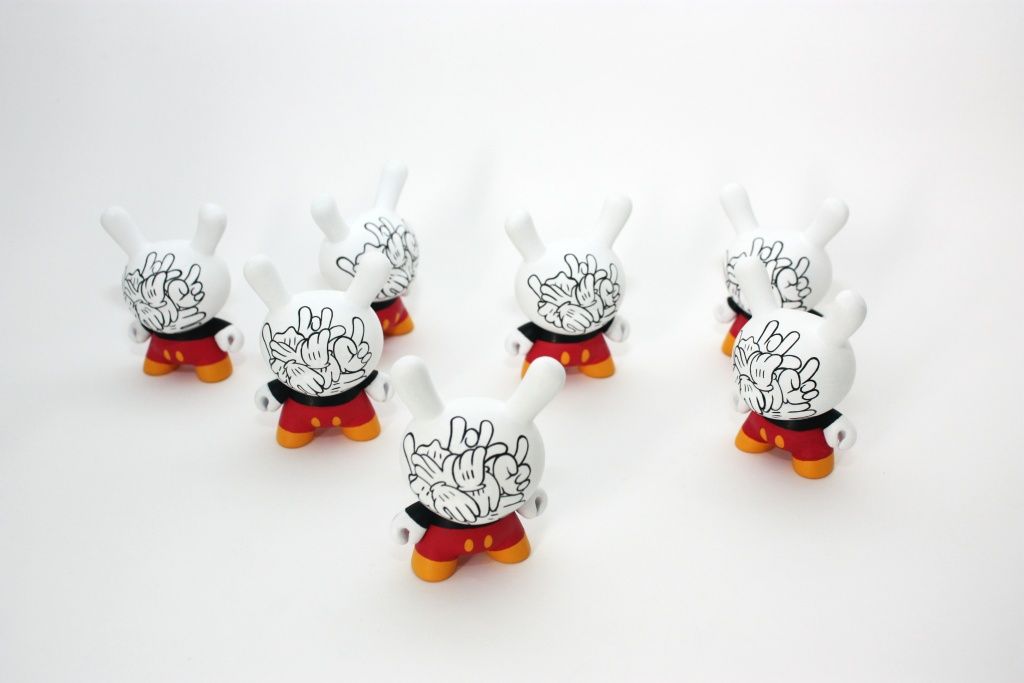 As usual 100% hand painted with spray paint, acrylics and matte varnish. Limited to a seven pieces. Signed and numbered. On sale Wednesday 30th March at 9:00 AM (New York Time). We suggest you use 
http://www.worldtimebuddy.com/
to find your timezone. The price per Dunny is $89 including worldwide shipping.