Drilone customises not just one, but a whole range of my personal favourite vinyl blindbox series of last year, Wandering Misfit Series by Brandt Peters & Kathie Olivas. Drilone gives his timeless military weathering and gives all the Wandering Misfit the edgier look. 27 customs and the time of posting they are flying from the Circus Posterus Store.
Here are a few that caught our eye.
All Wandering Misfits are (approx): 2" – 3 ¾" or 5-10 cm in height
Some of the customs feature his trademark Drilone Gasmasks which actually look cool on the Wandering Misfits.
They are all available at the Circus Posterus store HERE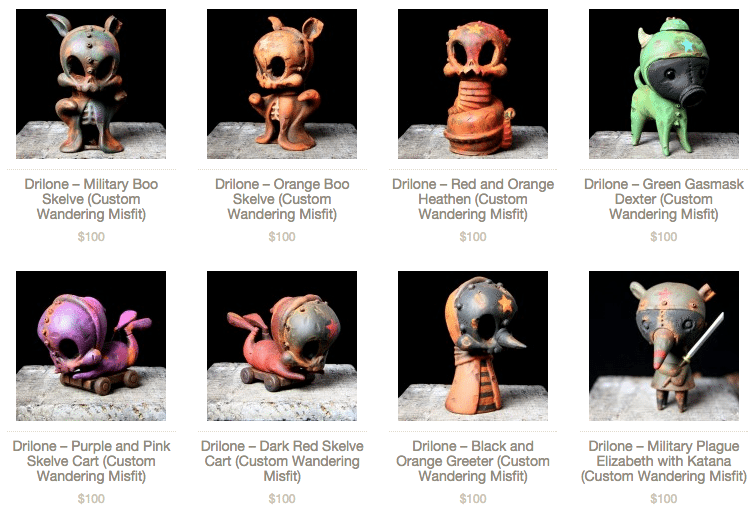 Need a custom from DrilOne? hit him up via http://www.drils.com/ Twitter ,Instagram andFacebook.
Dril has a few other tasty customs right now on his store http://drilone.bigcartel.com/