This week's Ask The Toy Chronicle questions cover three important items in any artist repertoire…
– What is your technique for sanding smooth. Wet sand, fill, repeat??
– How important do you think packaging is for resin toys?
– Do you sketch out your ideas of just go with the flow?
Lets get straight in to some answers for you…
Anonymous asked: What is your technique for sanding smooth. Wet sand, fill, repeat??
Mike Strick of Mike Strick fame: Fill, prime, sand, repeat. Then progressively finer sanding. If there's a better way I'd love to hear it!
James Freckingham from Robotic Industries: That's pretty much it: sand, fill, prime repeat (there might be a song in there somewhere) and as Mike says work your way up the sand paper grades (600/800 is usually enough). I don't tend to wet sand as some materials can be sensitive to moisture and expand or soften.
==
Nick from Connecticut asked: How important do you think packaging is for resin toys?
Daniel Perry from Fugi.me: Beautiful packaging on a toy is like expensive lingerie on a sexy lady, it makes the anticipation even more fun, and its great fun to unwrap slowly #imayhavebeendrinking
[frame align="left"]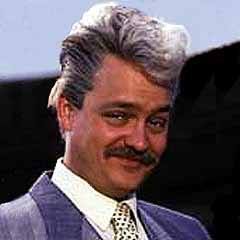 [/frame]
Mike Strick: While it is of course imperative to protect paint jobs and fragile parts, I don't think bespoke packaging is always essential. Attractively designed packaging does feel like a nice bonus though and can be used to help present character and back story and compliment the design of the actual piece. Our own Jim Freckingham is the master of packaging.
James Freckingham: I like to spend some time on the packaging as I quite enjoy working on the 2D artwork that goes with the 3D toy. If I'm doing an online sale then I tend to pack the piece pretty well as I don't want any breakages in the post, but if I'm selling at a convention I tend to Bag and Tag like old Kaiju as I expect the buyer to decide how to get the piece home. Packing foam can be bought cheaply on line and is easily cut with an extendable craft knife.
==
Claire from Stockport asked: Do you sketch out your ideas of just go with the flow?
Anna Mullin from Sneaky Raccoon: I think I do a bit of both when it comes to ideas — sketching helping to iron-out the initial idea in your head and get it correct before you make the transition to the next step. However, sometimes when you have a clear understanding of the way an idea should be or look then it's all guns blazing and I just go for it!
Mike Strick: Yes I always do some rough concept sketches before starting. It's much more efficient to make your mistakes on paper in 2D than to find an idea doesn't work after you've sculpted it! I also find that because there is so much more immediacy in drawing than in sculpting, it's easier to capture an idea or expression that's in your mind that can otherwise get lost in the process. For the same reason, I like to have my sketches in view as I work to keep focused on where I'm trying to get to.
James Freckingham: I tend to go with the flow although this does mean going down some blind alleys with my designs as I work on and discard pieces that don't work. When I do sketch its mainly as a way of remembering a concept rather than a strict design to work from. The best character drawing in the world might not translate that well into 3D so keep flexible.
==
Thanks again to the guys with your questions. Don't forget to include your name & location if you ask a question. Many thanks to Mike, James, Dan & Anne for your insight. It is really appreciated x
If you want to ask a question for future editions of #AskTTC, then feel free to use the form below!
[askme]