WuzOne is no stranger to customising Coarse figures he comes swing back with his sixth custom Coarse Paw. This time spinning his customising skills turning a Milky Bliss Coarse Paw into 12inch Spiderman Paw.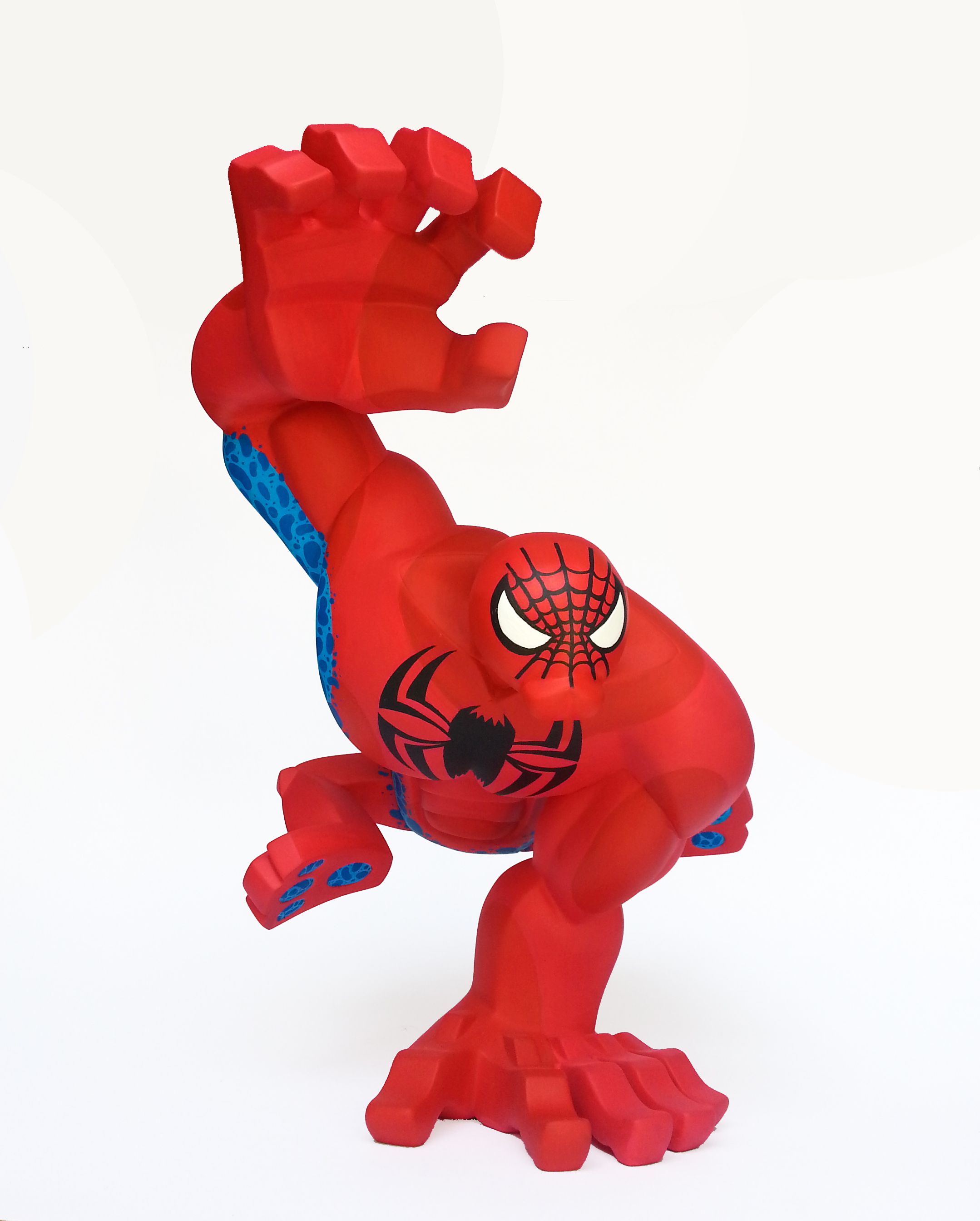 WuzOne add his trademark pattens and crisp lines. I feel sad the the Milky bliss Paw having his dam ears chopped off. For me personally I would hate to see a Milky bliss Paw be customised this way, not taking anything away from WuzOne just my personal belief that such beauty of a Milky Bliss Paw turned into Spiderman. I personally luv seeing WuzOne do his own unique style and not commercialised icon. I am not saying I don't like the custom because I do.
WuzOne did a great job incorporating his pattens and style into the custom and you can identify that it's his custom.
If you fancy this Spiderman Paw you have to got grab him NOW via  www.wuzone.bigcartel.com
You can always find WuzOne via Facebook , Flickr and Instagram.
Leave you all with a few WIP shots of the Spiderman Paw.