New shit is coming from Tokyo Jesus. Are your credit cards all geared up and ready for all his impressive releases? The self taught artist, "whose work focuses on complex female characters that live between chaos and sanity. His vision is filled with soft sexual tension, skulls, and what he considers "ruined science." has been hard at work creating new works and we cannot wait to see the finished sculptures. Check these work in progress clips. We would take them as they are right now.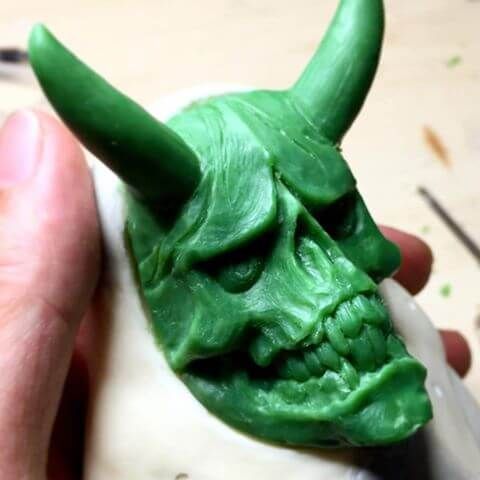 How good goes the green jeweller's wax that TJ uses. New resin toy Hannya is going well. Hannya is a woman devil mask used in traditional Noh theater in Japan.

TJ has hinted that he might release a resin kit which would be a fantastic idea. We could see other artists/customisers take on TJ art work and put their spin on them.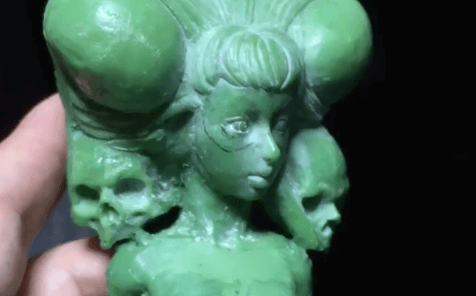 Stay tuned for more updates on these creepy works from TJ.
You can find Tokyo Jesus via http://www.tokyojesus.net/, Instagram , Twitter and Facebook.
(all info and photos lifted from Sayuru Ishiyama)