Lolonine Kim 김항규 the Korean artist who brought you all the fantastic "Bulletproof Beetles" back in 2016 is creating a new series! Ready for a tad of cuteness? Meet GOEAST Series which will feature Banamong and Banapeople. Only work in progress but they are looking pretty cool already. If they turn out as good as Bulletproof Beetles the GOEAST Series should be another winner. We could be a little biased as we have a thing for juicy fat lips, HA.
 If Lolonine doesn't release these soon, we should cause a RIOT. Stay tuned for further updates.
Check out the Bulletproof Beetles if you haven't already, so cool.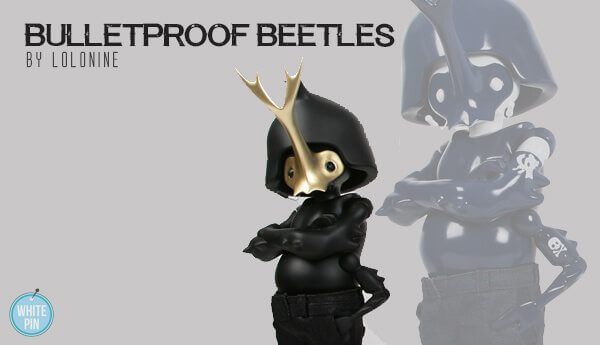 If you want to get your Designer Toy news first, you should look to download our new TTC Mobile App. Designer Toy news direct to your smartphone. No dealing with social media algorithms.
It's FREE! 
For now, you can find Lolonine on Instagram.