The guys over at Might Jaxx will be making everyone BROKE as hell this year. Non stop designer toy announcements and teasers come from left right and center. Today is another day when my credit card cringed, as Mighty Jaxx teased a Luke Chueh collaboration bust piece in a prototype stage!
We don't know much about it right now but from looking at the photo it's doesn't look like a small piece. A definite must for all Luke Chueh fans like us!
"I wear a mask. And that mask, it's not to hide who I am, but to create what I am. Witness – Luke Chueh"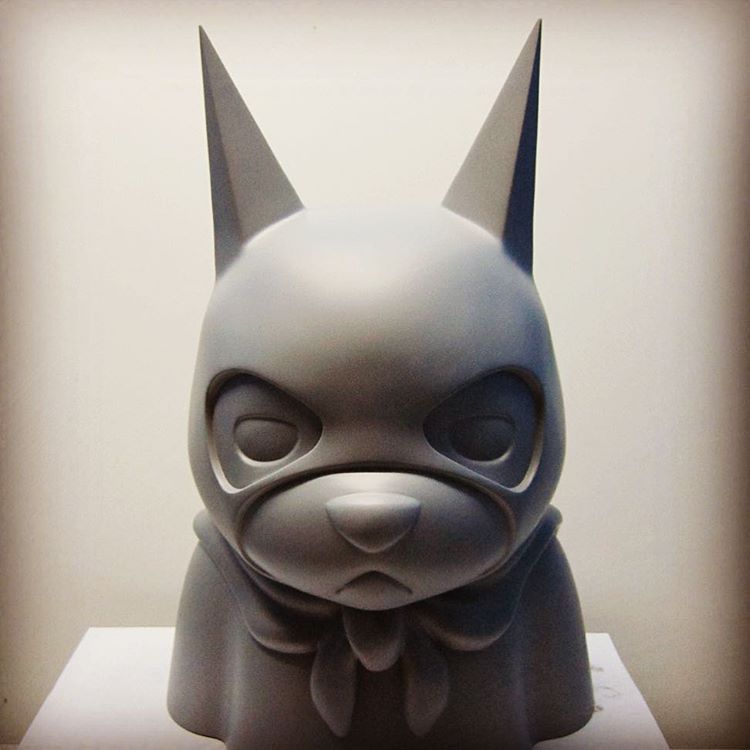 Could this cape crusader looking bear be released for Singapore Toy, Game & Comic Convention or Taipei Toy Fair or even Dcon?
Make sure you stay tuned for official release info and final shots of the bat bear.
Find Luke via Instagram, facebook  and Twitter.
Need to fuel your designer toy addiction?  We have a small discount link —– > http://mightyjaxx.refr.cc/8KJ8Z7N which will enable you to get 5% off your order. Every little helps!
Mighty Jaxx Facebook , Twitter and Instagram.