Following our ToyCon UK Exclusive Omen announcement earlier today HERE, The Toy Chronicle – along with Mintyfresh and Collect & Display – are proud to announce that Sven Waschk (Coarse) will be in attendance at ToyCon UK 2015 on April 25th to partake in two special events.
[frame align="center"]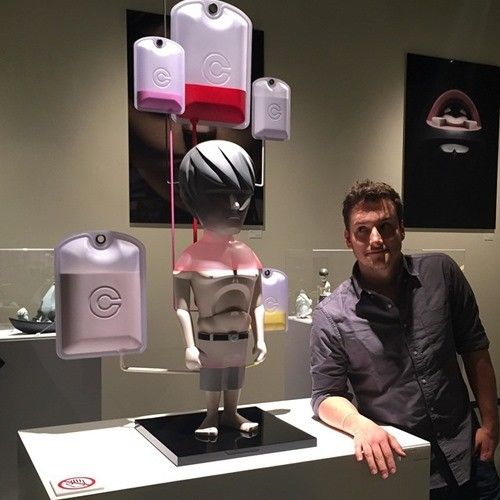 [/frame]
Sven is a freelance illustrator and graphic designer based in Hamburg, Germany. Since 2003 he has been working closely as Character Designer with Mark Landwehr on their crazy popular Coarse brand.
At ToyCon UK, Sven will first take part in a two-hour signing session from 1-3pm. This will take place on the main stage. He will be signing the TCUK Exclusive Omen, as well as meeting & taking photos with fans. This signing will be on a first come first served session, so please ensure that you join the queue in plenty of time to avoid disappointment.
Following the signing session, Sven will be delivering a short TED talk on life at Coarse, as well as answering any questions thrown his way.
So to confirm:
Meet Sven Waschk at ToyCon UK
[London / April 25, 2015]
1:00 – 3:00 pm Signing
3:00 pm TED talk with Q&A (30 mins)
Presented by Mintyfresh, Collect and Display and The Toy Chronicle
It isn't often that the UK gets to enjoy the presence of Sven, so we imagine both these events are going to be very popular. Don't miss out!