Looks like there will be an awesome bootleg toy show taking place at ToyCon UK 2015 from the guys over at Streets of Beige. Streets of Beige will be putting on an all new toy show featuring 30+ original works from a select group of world-renowned artists & illustrators. Titled Kill Your Shelf!
[frame align="center"]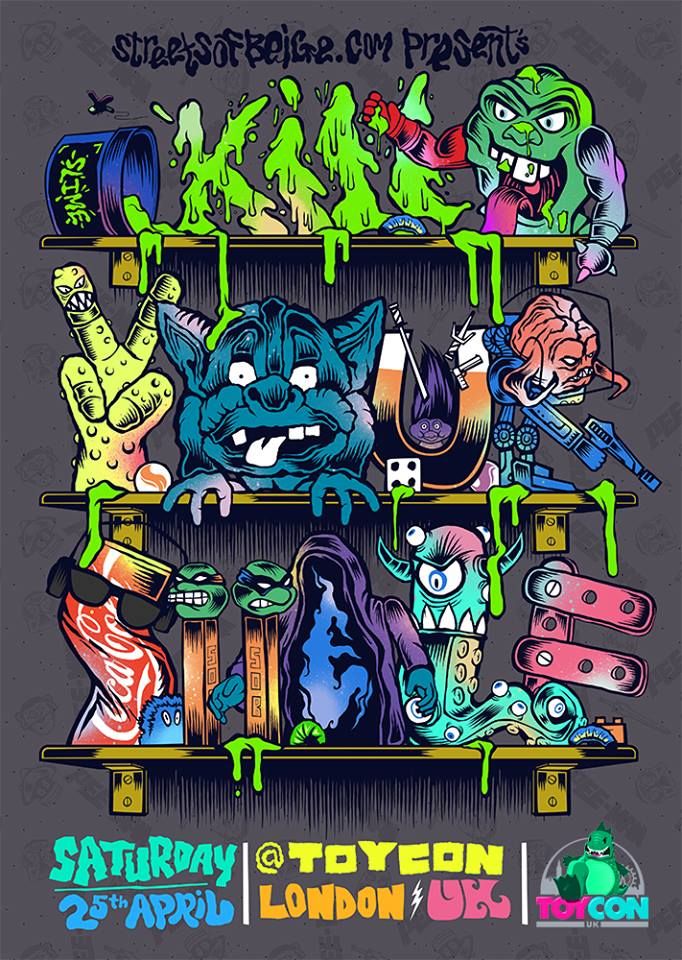 [/frame]
Their poster definitely caught our attention. We loved Boglins and Supernaturals from the 80's. Can't wait to see what is in store on April 25th!
Streets of Beige took part in our Exhibitor Interviews, which you can check out HERE! They also have a Facebook Event page for Kill Your Shelf HERE!
You can check out Streets of Beige on Facebook, Twitter & Instagram!