Our friends at Everyday Mooonday Gallery have announced Japanese Figure Illustrator Dehara Yukinori solo show. Dehara Yukinori toys have been at the core of the weird/wacky and humorous Japanese toy movement right now and to have a solo show at Everyday Mooonday will be an eye opener for sure. Dehara Yukinori will be in house signing too so you will have the chance to meet him and see him make art LIVE.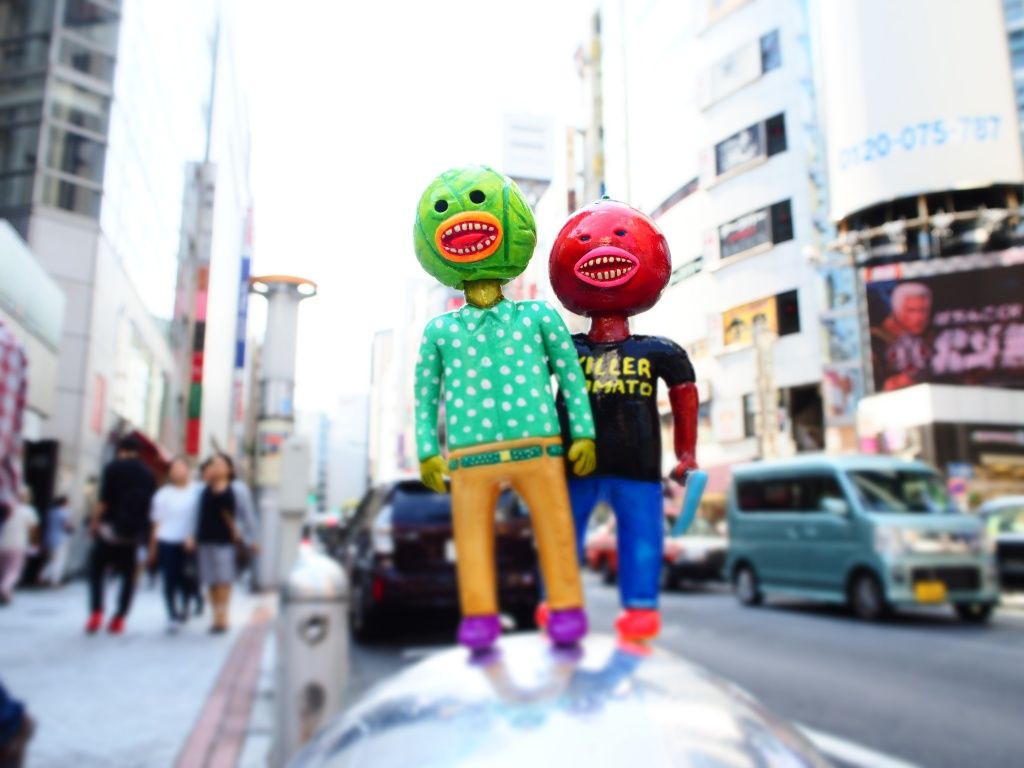 Dehara Yukinori, a Japanese Figure Illustrator, has an extensive scope of Yukinori-mania support. For those who first approach his work, however, the figures may come across as questionable. Compared to the general successful artist we expect to see with perfection, elaborate and detailed technique, his unique points are elsewhere. He often works with paper clay creating spontaneous sculptures in a short amount of time. The medium and technique he uses create unstable, rough and individual forms.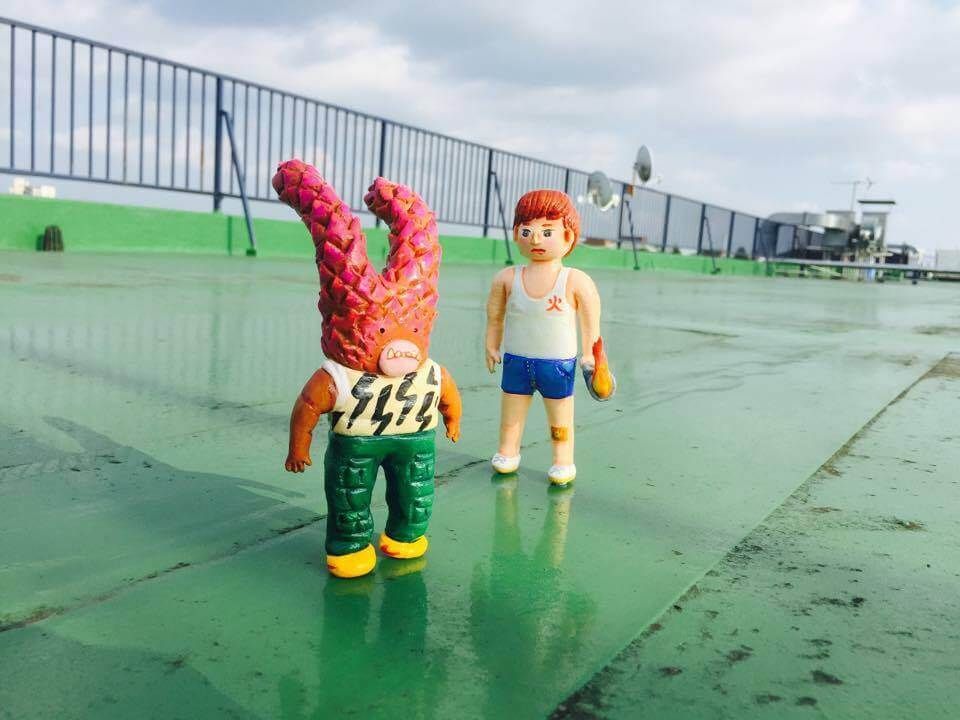 Dehara's figures have genuine, overly realistic forms and at the same time incorporated in it, are strange and fabricated elements inspired by B-horror movies. One of the representative characters, 'Satoshisan' is an archetypal middle-aged salary man: a few strands of hair crossing over the bright crown; kind and slanted eyebrows; the perfect set of teeth behind the brightly smiling lips. He has shown many other characters in various versions and colors like, 'Molin' the monster rabbit with six eyes, 'Jijo' a Japanese traditional stone sculpture and more.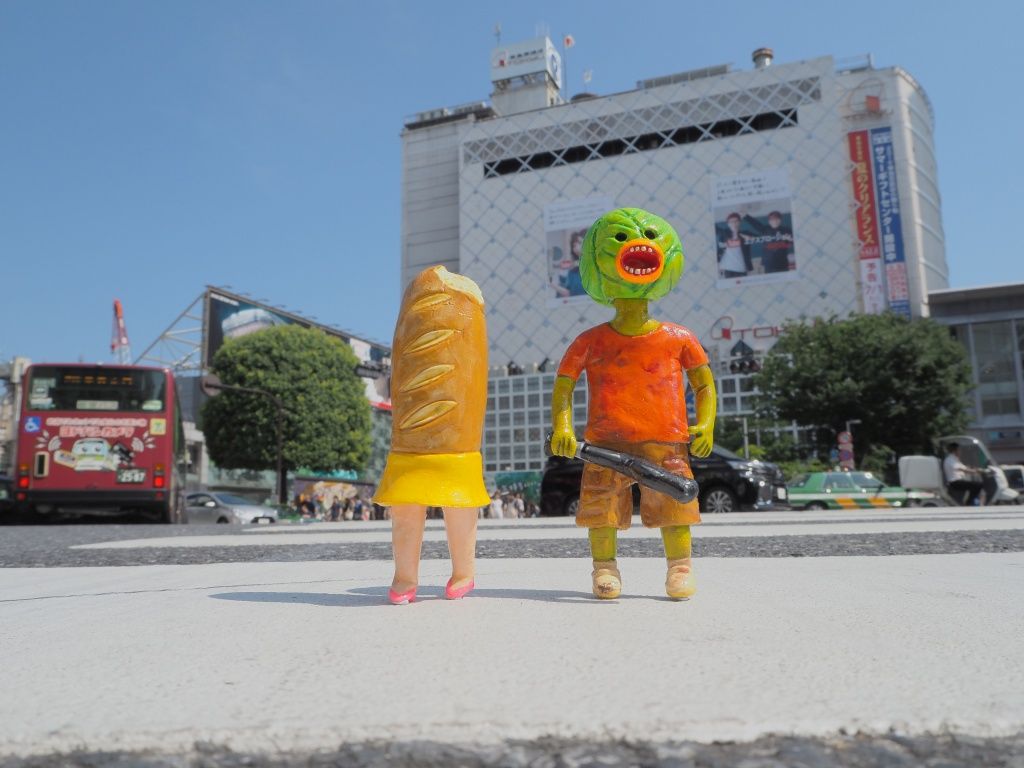 His figures are at times scary and grotesque, at times cute and cuddly and at times slightly perverse with his own unique wit. On masculine elements and rather rough images, he adds hot pink, yellow and other various colors. Kitsch yet beautiful colors in his works are also what make his art world distinctive.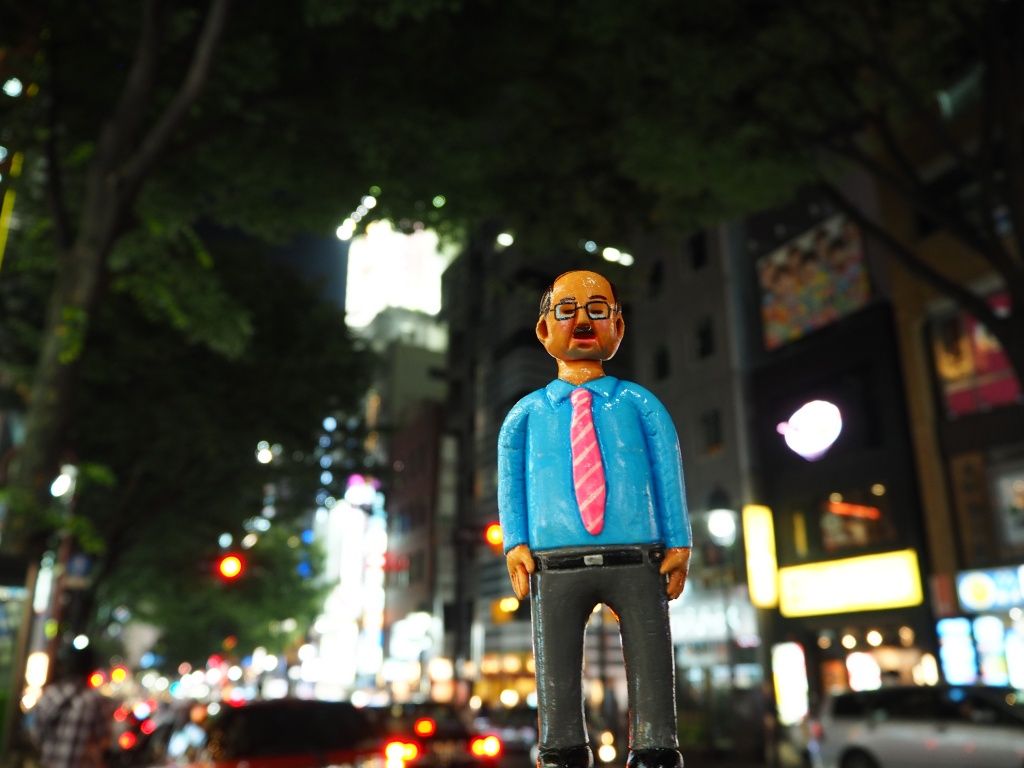 For this exhibition 'Strange Friends in the Hood', Dehara brought together great number of strange friends from his hood to Seoul. Everyday Mooonday have invited you to meet the dynamic and colorful characters of each and every strange story they have to tell.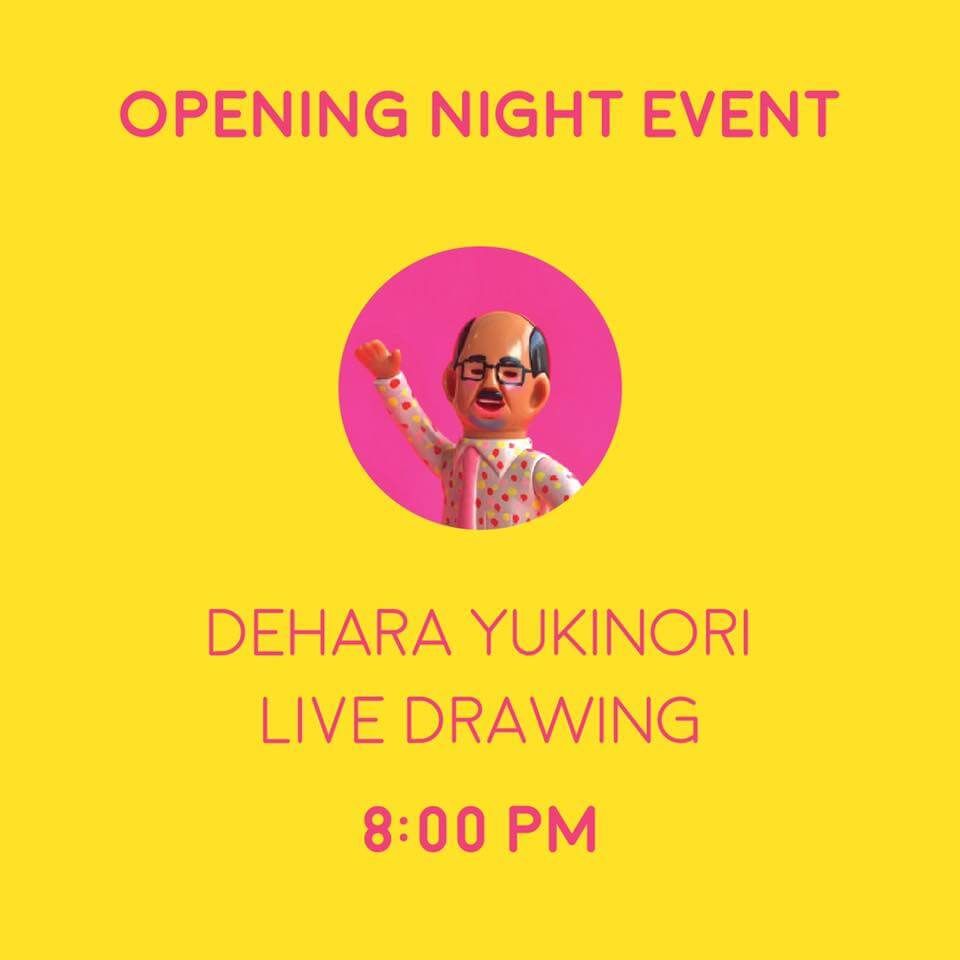 My strange friends in the hood,
who don't and can't pretend to be human,
Where all race, gender, vocation, animal, food, monsters, insects mingle in one place, We tell the stories of the world we live in.
-Dehara Yukinori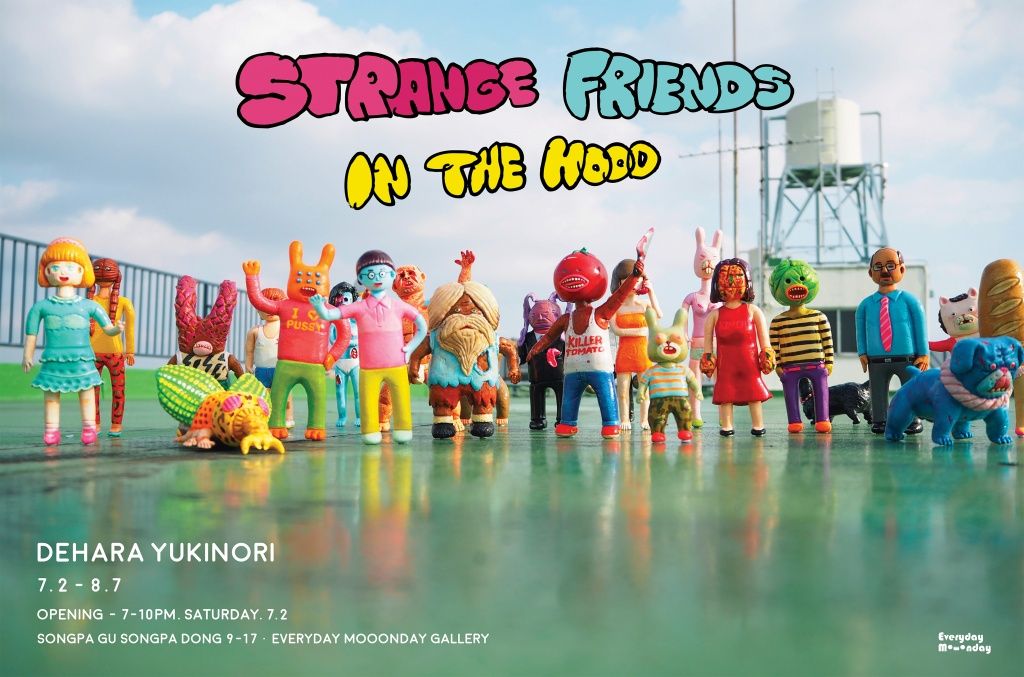 If we were around the area or even based in South Korea it would be one event not to be missed.
9-17 Songpadong, Songpagu,
Seoul, Korea
Phone : +82-010-4393-0622
Fax : +82-010-4393-0622
http://everydaymooonday.com/ for further details.
Give Dehara Yukinori a follow on Instagram www.dehara.com.
[slider source="media: 48935,48936,48934,48933″ limit="100″ width="800″ height="800″ title="no" pages="no"]