It's been a little while since the last new sofubi Radioactive Rumblers release, so for this one Radioactive Uppercut reserved something special. A new glow-in-the-freaking-dark Bite Size figures cast in milky white vinyl.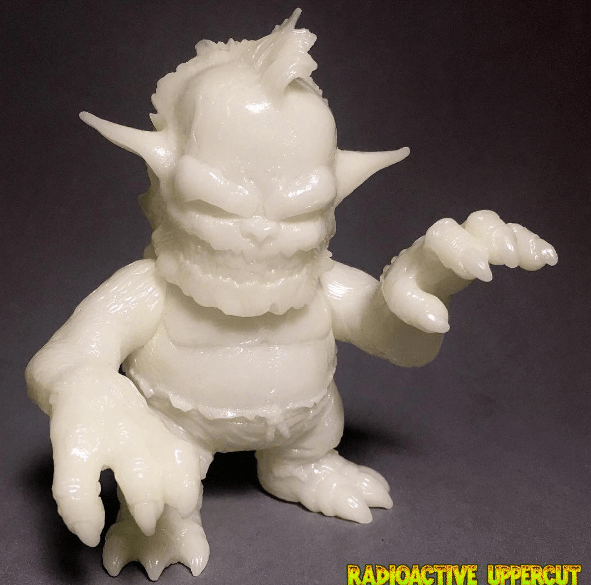 "As the night's moon rises higher, the blackest of pitch is cut apart wide with the shrieking howls of the undead lycanthrope known as Bite Size!
The moon's rays renew his radiation-soaked corpse with the mystic magic of the occult, causing him to glow bright deep into the night!"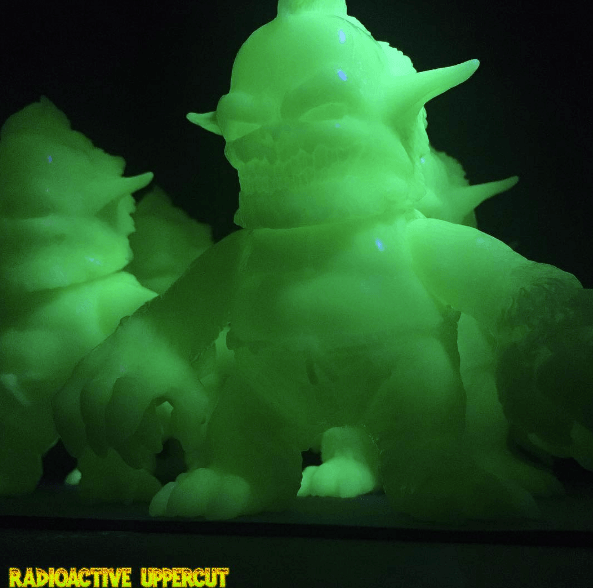 Bite Size will come polybagged with header card for a price $50/£37.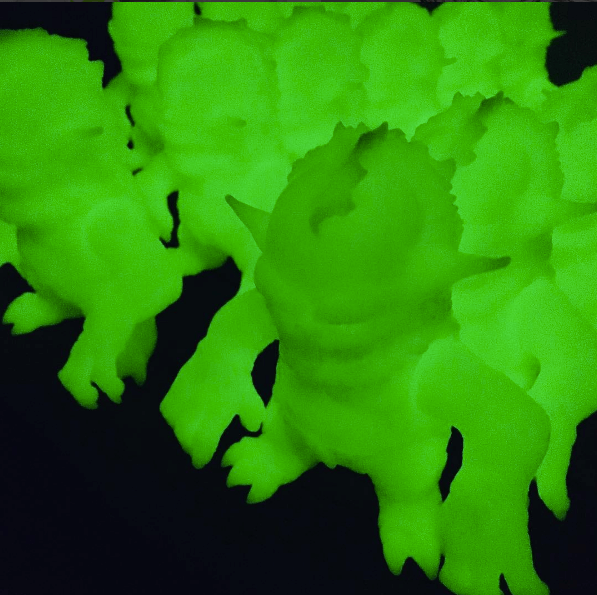 Coming Friday (7/1) at 8pm EST (check worldtimebuddy.com for your local time) at radioactiveuppercut.storenvy.com.
Be sure to check on this GITD sofubi goodness, there are currently no plans for more glow-in-the-dark Bite Size figures cast in this milky white vinyl, so they might be the only chance to get them! Good luck!
FollowRadioactive Uppercut on:
Storenvy: http://radioactiveuppercut.storenvy.com
Instagram: http://instagram.com/radioactiveuppercut