We often like to hear what others have to say about releases in the Designer Toy world, that's why when an opportunity for Uncle Absinthe to review the BEEFSQUATCH figure by Kidrobot x Bob's Burgers we jumped at the chance! So without further ado….
Where's the Beef!?….
Here's the Beef!…and it's not just any normal bovine encounter. Ladies & Gentlemen, I give you The BEEFSQUATCH!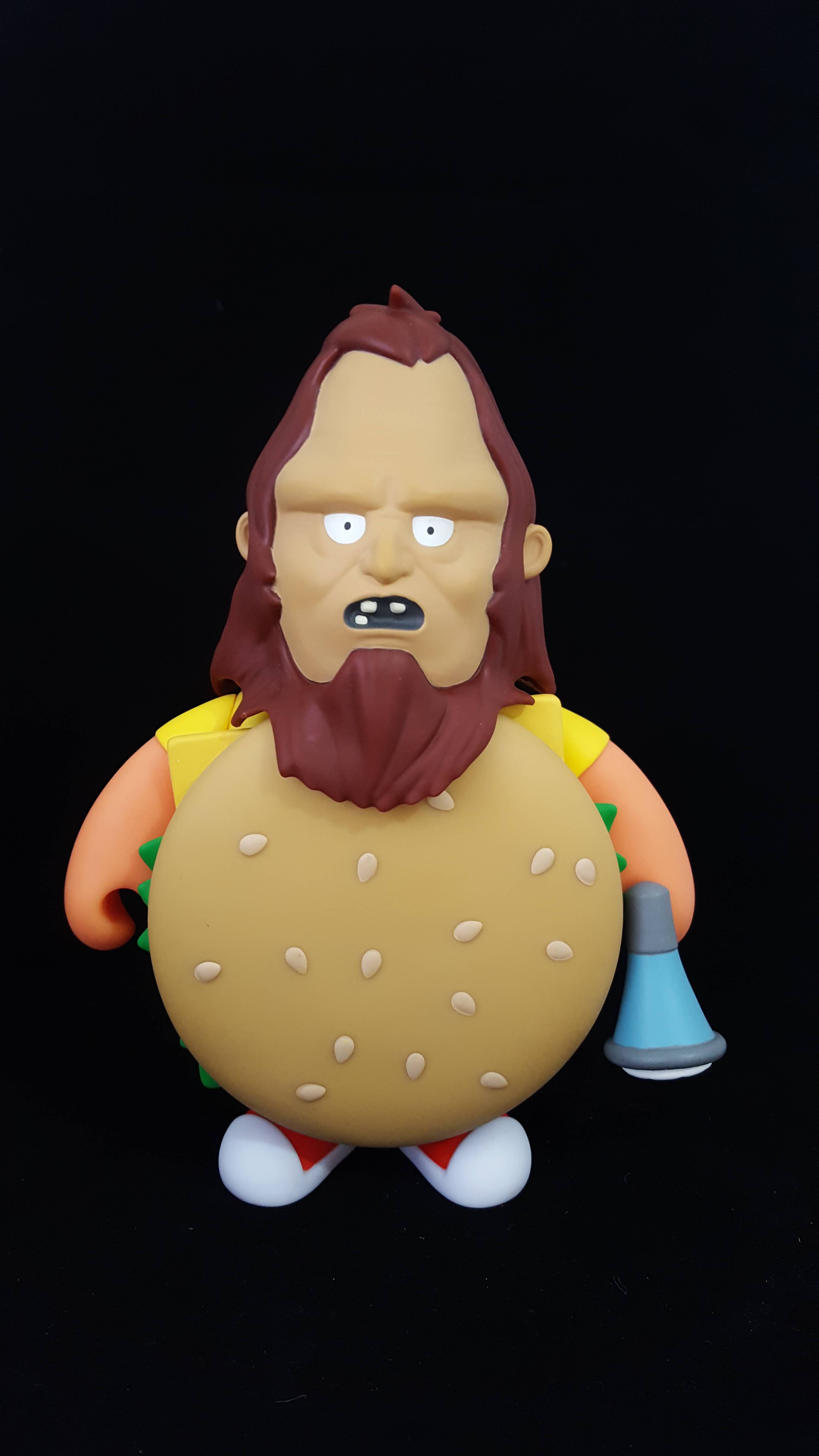 Straight from the hugely popular animated TV series Bob's Burgers, and brought to us by Kidrobot, this old Beefy stands an impressive 7″ tall and 6″ wide. The Belcher boy is a lovely piece of vinyl, the paint app is tight which is always a relief and the colours ring true; he looks like he has stepped straight out of the episode named after him.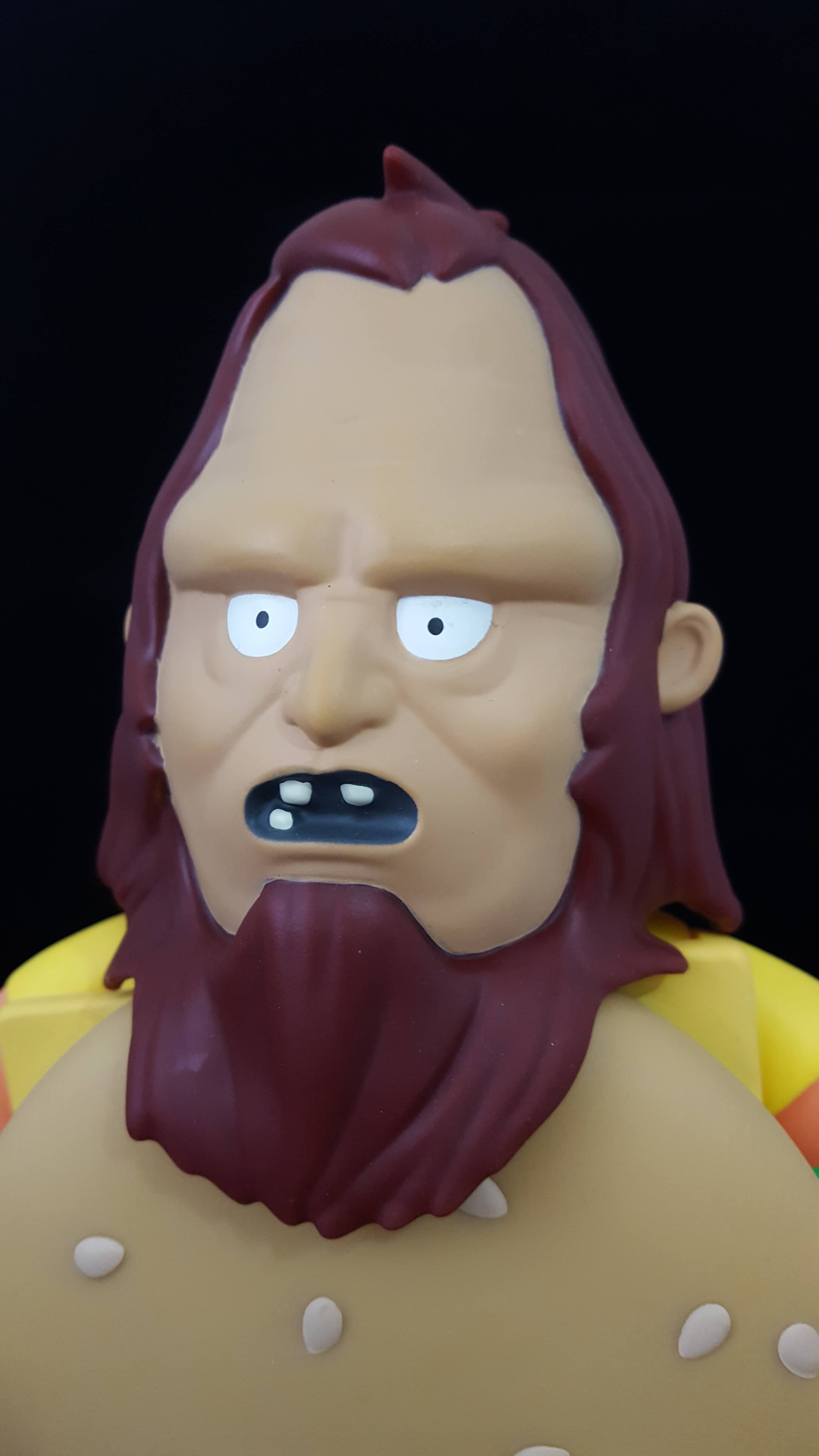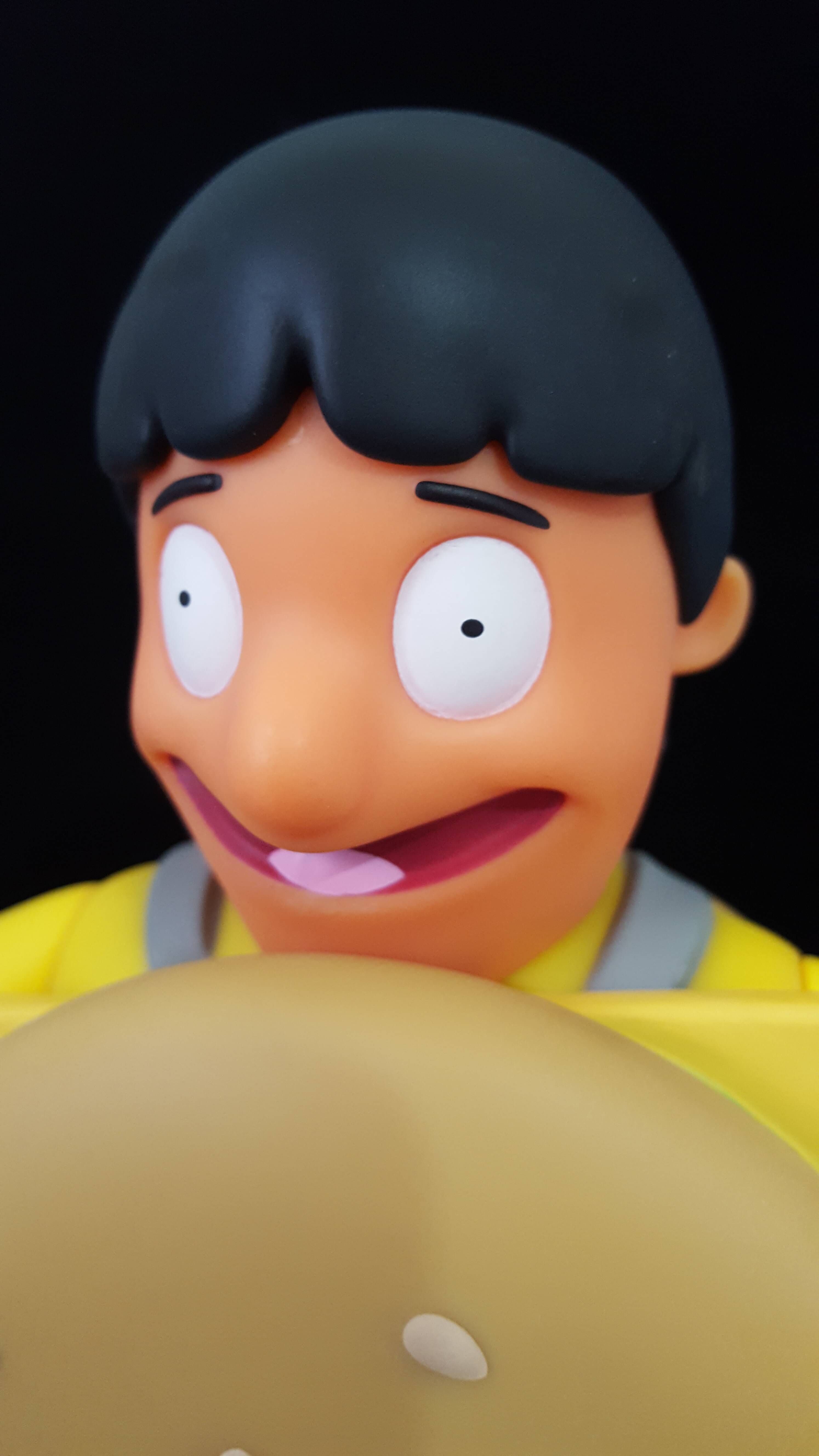 Articulation isn't the BeefSquatch's strong point as his little arms are restricted from any movement due to his giant buns….which I can relate to! Now the biggest bonus is that the Beefsquatch mask is removable to reveal Gene's cheeky little face! Once again the paint app and the likeness of his face is great, so it's like getting two figures in one, which is winner-winner, burgers for dinner!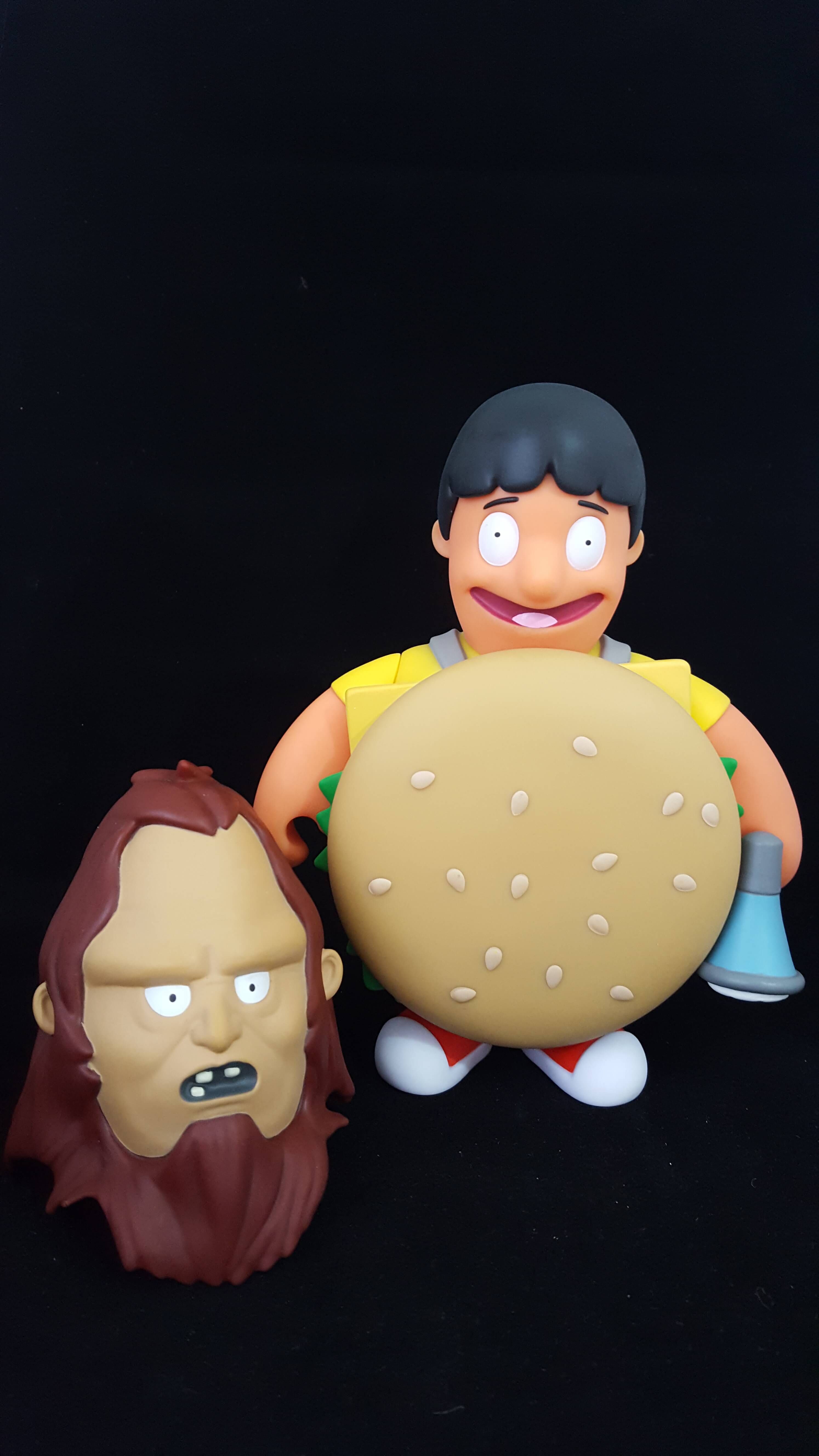 If you love Bob's Burgers and you have £40 burning a hole in your pocket I would highly recommend grabbing this tasty hairy burger boy, he is guaranteed to put a smile on your face ….and that's what the world needs right? That and a keyboard that plays fart noises of course!
---
Thank you to our favourite Uncle Absinthe for an ace review of Kidrobot x Bob's Burgers BEEFSQUATCH! If you're looking to purchase BEEFSQUATCH, you'll find them available at Strangecat Toys HERE and Martian Toys HERE for $50/£40.
Don't forget to give Uncle Absinthe a follow on Facebook, Twitter & Instagram!
If you're interested in writing a review for The Toy Chronicle, perhaps you've got your hands on a new Kidrobot release, or a custom from your favourite artists, you should contact us via the form below. Leave your name, your email and the piece you'd like to review and we'll get back to you shortly!
[contact-form-7 id="69057″ title="Reviews"]